MAJAGUANY POLICY

100% STRONG AND SURE

Not we share with any. Any informacion that yourself provide they are used us to process their order exclusively. We will not sell neither we will rent their direccion of I send Email to nobody.

Their equipment of job they are compromised to protect the right of privacy that you have like client, including those that they sail to between of our pages in internet. Neither neither we introduce cookies in your PC.Cookies is a piece dates that is stored in the computer of the user.some of our associates of business they are able use cookies, but not we have access or control upon those cookies.
Use a company independent to process information, requests of credit or visa and facturar our services. This website contains various (links) loops with other web, for such razon, we exhort to that read politics of privacy of these company or web. When it it is requested information sensitive (visa, ect…) the information is code (encrypted) and this protected with the best program SSL. The code SSL it used while these connected to internet (online) and (offline)to. All the information of the user this rectricted for exclusive use of " Majaguany and/or C. Figueroa trading" since this compromised with its privacy.
If decided to change the political of privacy (POLICY), we will publish any change in our main page(HOME), so that our users be always informed and/or was sent them email. If it considers that "Majaguany and/or C. Figueroa trading" not this complying with its political of privacy you should do contact with us.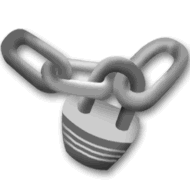 THANKS BY ITS PATROCINIO.
Majaguany policy not they be admitted pages that they contain:
pornographic,
you link to not apt material for more less than their content be offensive to the morale and/or they go against the image of Puerto Rico and international personages.Please don't use MAIL MAJAGUANY for harrassment of others, hate, racist or pornographic activities.
This RULE IS FINAL

20 AGOSTO DE 2002
21 DE NOVIEMBRE DE 2013

Email: CARLOS
SPANISH