We'll be your best friend.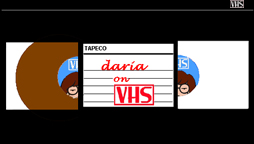 I mean, if it wouldn't be too much trouble.

What the hell are we talking about? Watch "Daria" on MTV...while you can.

US / UK Listings

Write MTV! Attn: Daria, 1633 Broadway 31st Floor, New York, NY 10019

Why?

Some people want Daria released on DVD.

Other people don't have DVD players, but still want to buy complete episodes as they aired, in the order they aired.

Daria has been shown in many countries around the world. Some people want the series released in NTSC (USA), SECAM (France) and PAL (UK) video standards.

Those people should sign this petition.

Or, if you're picky and like digital video:

 

Help us out! Put this on your site.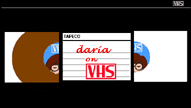 And link it to http://www.geocities.com/dariaonvhs
John Takis thought up the name Daria on VHS
Founded: May 17, 2001