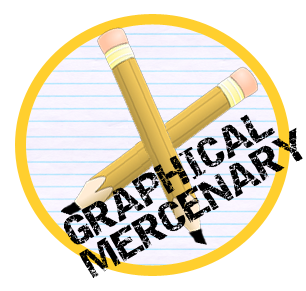 I'm Graphical Mercenary, a graphics professional thats independently employeed and trying to secure the things my family and I need from food to home repair equipment by selling my service to clients (though all donations will be graciously accepted as well). I'm a pencil for hire (truly my graphics tools are far more than a pencil but tis a metaphor), a virtual graphics warrior of the digital age. Please take a look at my comissions list to see the various talents at your disposal and many will also have examples or might have in the future. When you are ready to discuss business you can contact me at [email protected]

I provide unique quality commissions at a low price despite the economy and believe me I know just how bad it is for poorer folks as I AM one of them. That's why I'm offering my services to the world, that way the struggle to survive for my family can be eased -- with your help. I am trying the secure the vital needs of my family and I. Due to the horrorific circumstances of my life, my life is constrained to little purpose but to live. Survival is an ever present struggle my family and I deal with daily. We're fighting to have a present, must less a future. In our struggle to survive the present, we have to push thought of the future further away. Which means there's no time to waste. I'm sick of being treated like a dog by the world because we're not junkyard dogs, we're as good as anyone else.

The world calls for graphics/art work, and I answer. So, can I count on you to call me up for service?