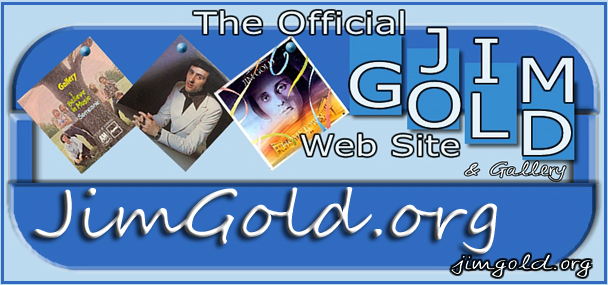 Check out Jim Gold's fantastic new interview with Goldmine Magazine "Fabulous Flip Sides of Gallery with Jim Gold and Remembering Mac Davis"! Thank you so much to Warren Kurtz!

Listen To Jim Gold's Fantastic Song: The Passing

© 2011 Jim Gold - All Rights Reserved - Please do not repost this song on any other website.

EXCLUSIVE: CHECK OUT TWO FANTASTIC RECORDINGS ONLY ON JIMGOLD.ORG! VISIT THE MUSIC SECTION TO HEAR "THE BETTER HALF OF ME, IS YOU" - AN AMAZING NEW SONG OF JIM GOLD "UNPLUGGED" SINGING ACCOMPANIED BY AN ACOUSTIC GUITAR! ALSO HEAR "CAPTAIN SAM" - AN AMAZING UNRELEASED JIM GOLD AND GALLERY SONG!

GO TO THE MUSIC SECTION NOW! : MUSIC (800X600) ~ MUSIC (1024X768)

ORDER THE NEW OFFICIAL CD! JUST CLICK ON THE AMAZON AD OR THE CD COVER ABOVE!

If you search for this CD on Amazon under Music make sure you search for Gallery and buy the CD that was released in 2010. The other one is not the correct one. This is the OFFICIAL CD. Buy this fantastic CD today!!!
Jim Gold & Gallery Live 2023 - Exciting New Promo Video!


Jim Gold, Ron Dante, Pat Upton and Johnny Thunder accompanied by Rocky and the Rollers ending the show May 23, 2008.
Here Comes That Rainy Day Feeling Again - Sonny Geraci Benefit concert
I Believe In Music - Sonny Geraci Benefit concert
It's So Nice To Be With You - Sonny Geraci Benefit concert
©jimgold.org