pictures of the World - Tbilisi - Georgia
---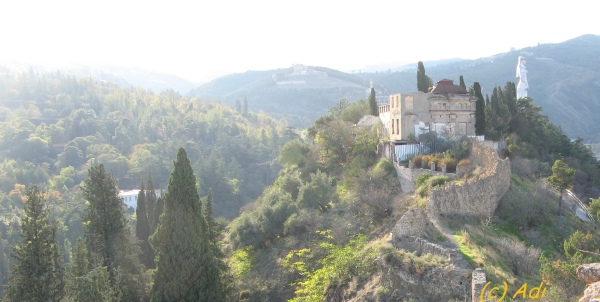 Tbilisi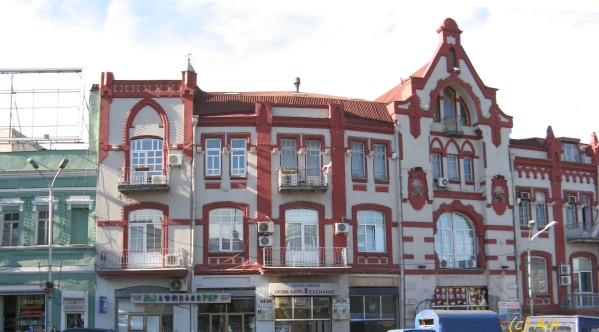 Tbilisi – city center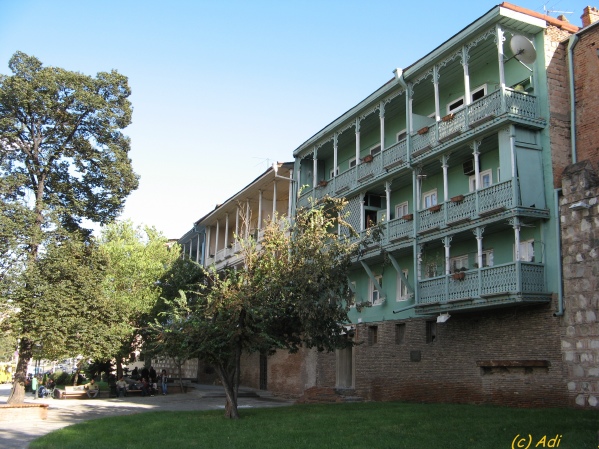 Tbilisi - Georgia - Kala wall and old apartments on Baratashvili, one of central avenues in Tbilisi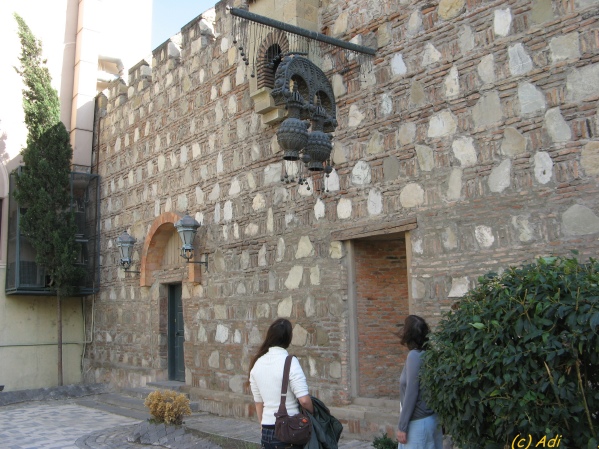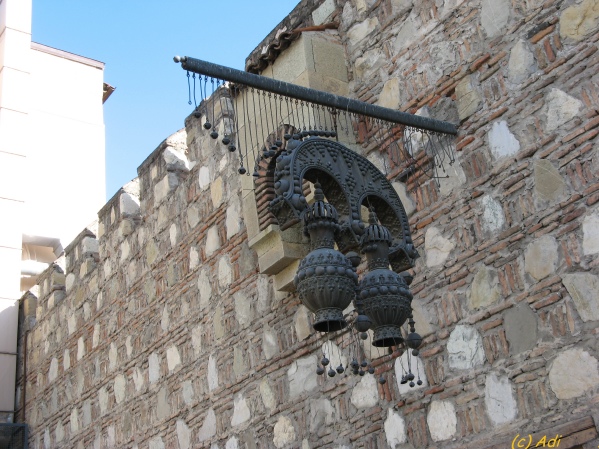 Kala Wall - Baratashvili Avenue - Tbilisi - Georgia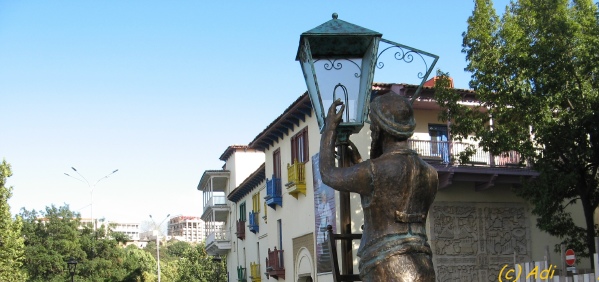 Baratashvili Avenue - Tbilisi - Georgia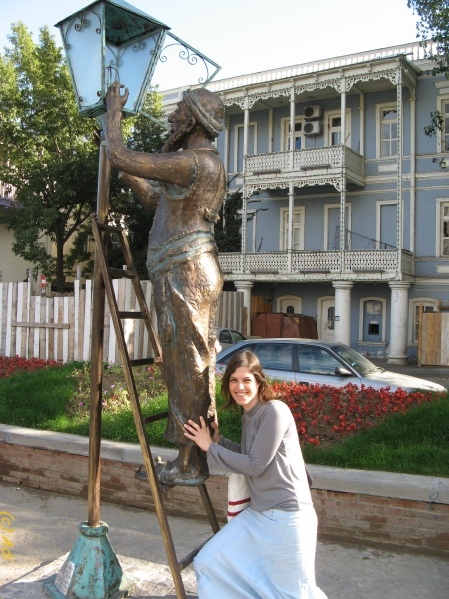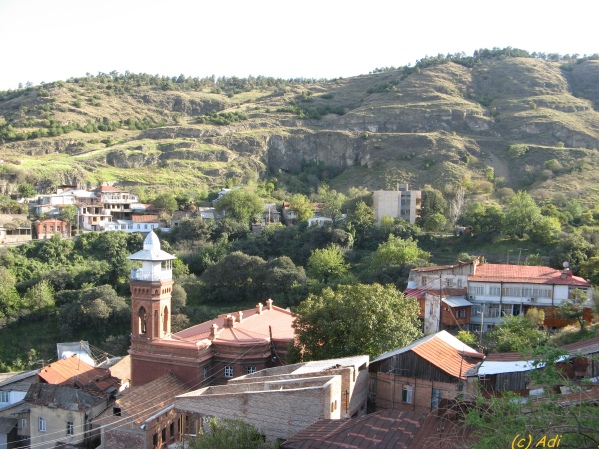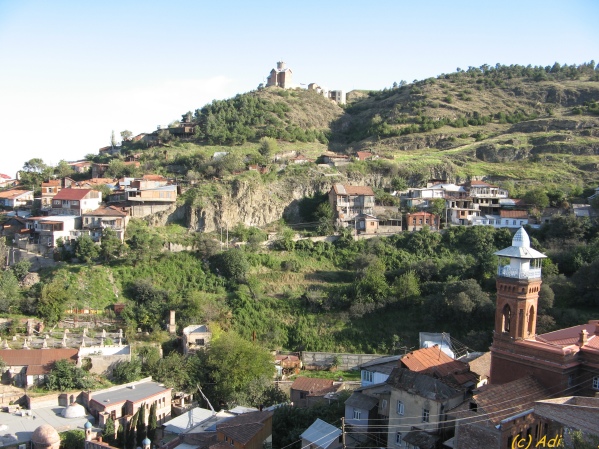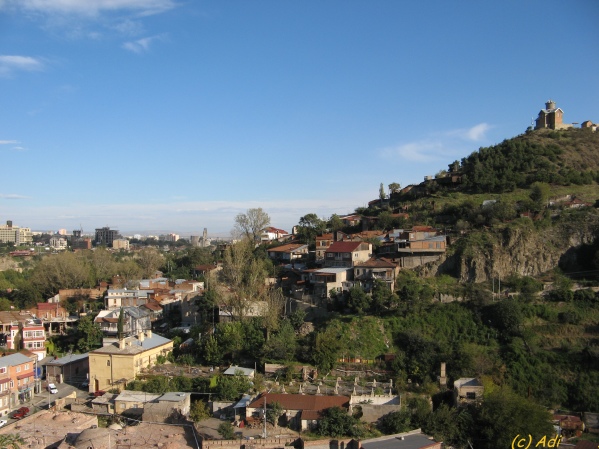 Tbilisi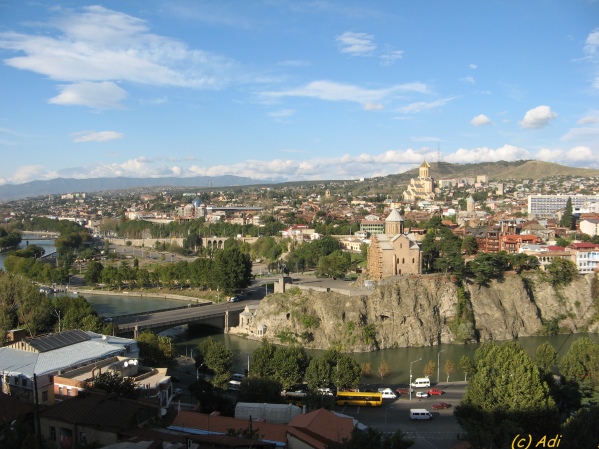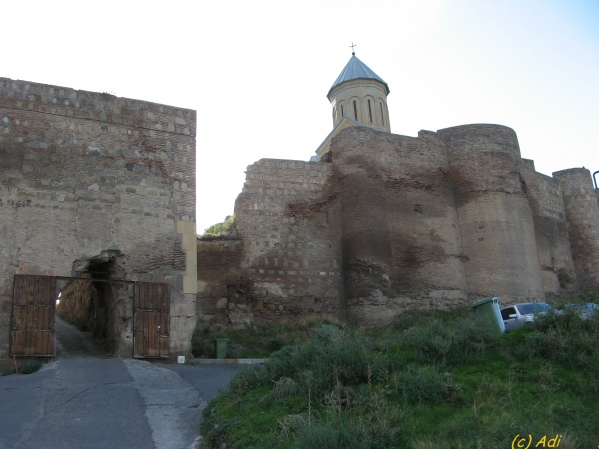 Tbilisi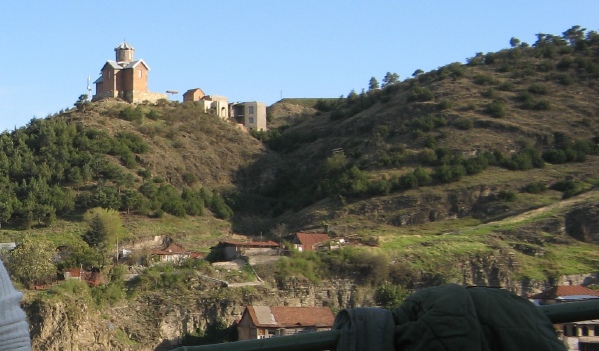 Tbilisi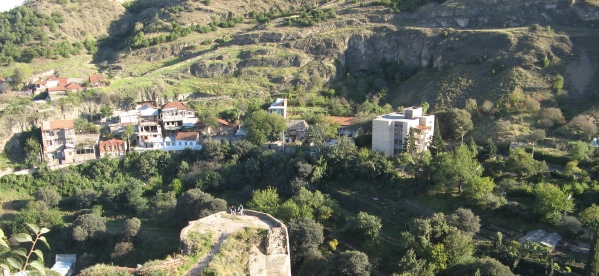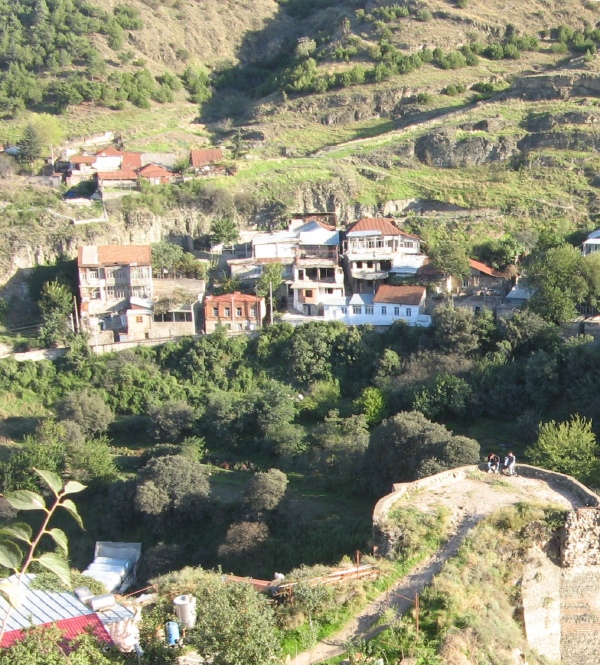 Tbilisi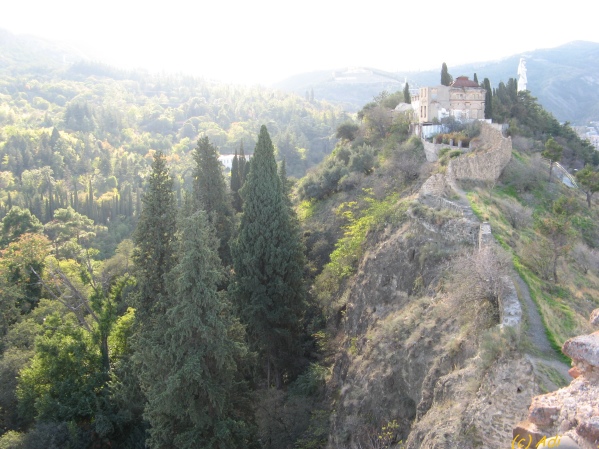 Narikala fortress - Tbilisi - Georgia
Narikala is an ancient fortress overlooking Tbilisi and the Kura river.
The fortress consists of two walled sections on a steep hill between the sulphur baths and the botanical gardens of Tbilisi.
On the lower court there is the recently restored St Nicholas church.
The fortress was established in the 4th century as Shuris-tsikhe (i.e., "Invidious Fort"). I t was considerably expanded by the Umayyads in the 7th century and later, by king David the Builder (1089-1125). The Mongols renamed it "Narin Qala" (i.e., "Little Fortress"). Most of extant fortifications date from the 16th and 17th centuries. In 1827, parts of the fortress were damaged by an earthquake and demolished.



Narikala fortress - Tbilisi - Georgia
Aluminium statue right to the fortress is Mother of Georgia named Kartlis Deda (Qartlis Deda, in Georgian "the Mother of Kartli").
20 meters high aluminium figure of a woman in Georgian national dress.
One of the symbols of Tbilisi.
Created by Elguja Amashukeli, the prominent Georgian sculptor.
Erected on the top of the Sololaki hill in 1958 when Tbilisi celebrated its 1500-year anniversary.
The statue is intended to symbolize the Georgian national character: in her left hand she holds a bowl of wine to greet those who come as friends, and in her right hand is a sword for those who come as enemies.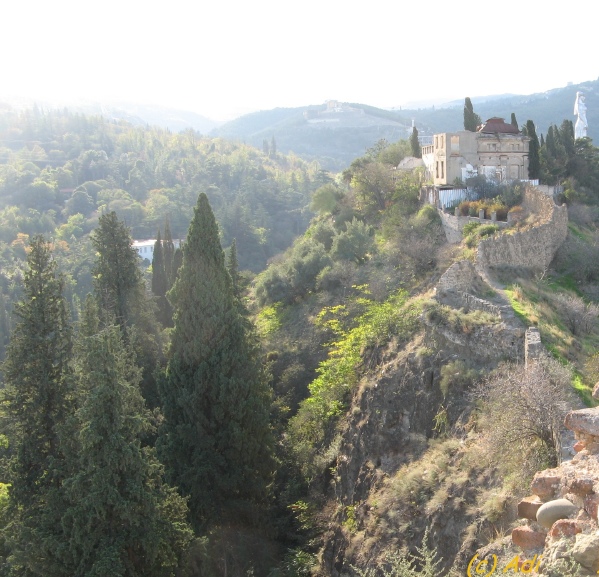 Narikala fortress - Tbilisi - Georgia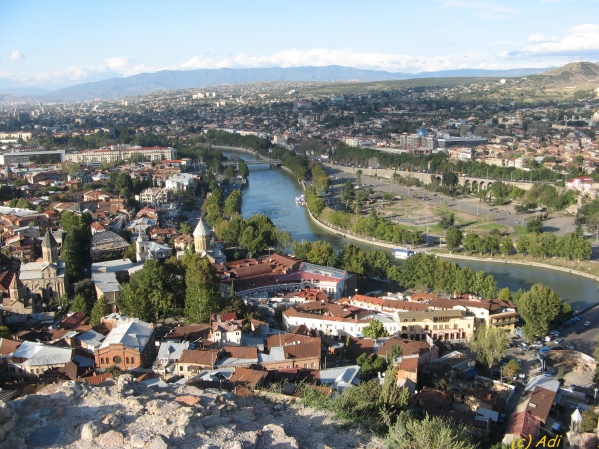 Mtkvari River - Tbilisi, Georgia
River Mtkvari is main river in east Georgia and central river in Tbilisi, divides Tbilisi on two parts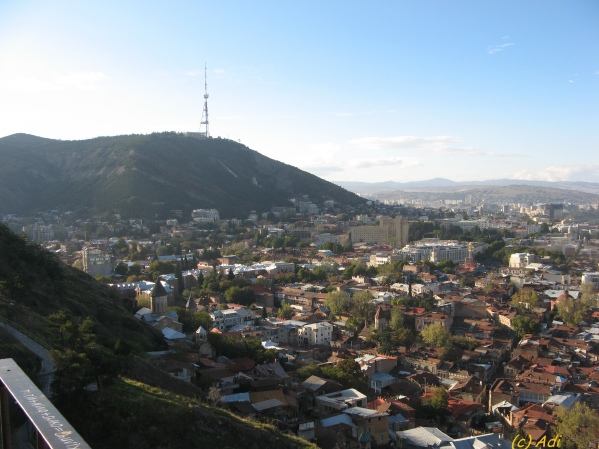 Mtatsminda Tbilisi - Georgia Tbilisi TV Broadcasting Tower
Free-standing tower structure built in 1972 for communications purposes.
Operated by "Telecenter of Georgia".
The tower is 274 m high on a hill 719 m above sea level.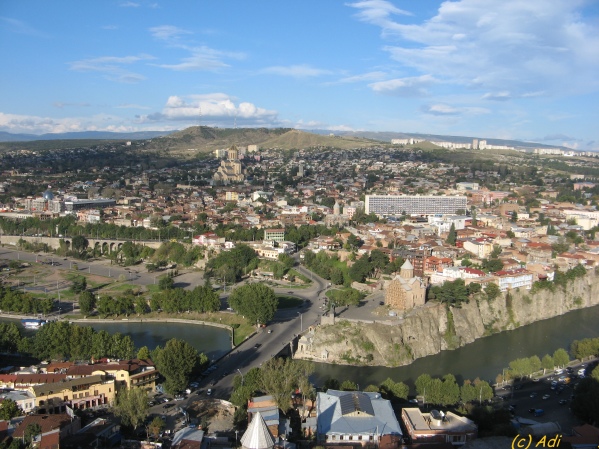 Mtkvari River - Tbilisi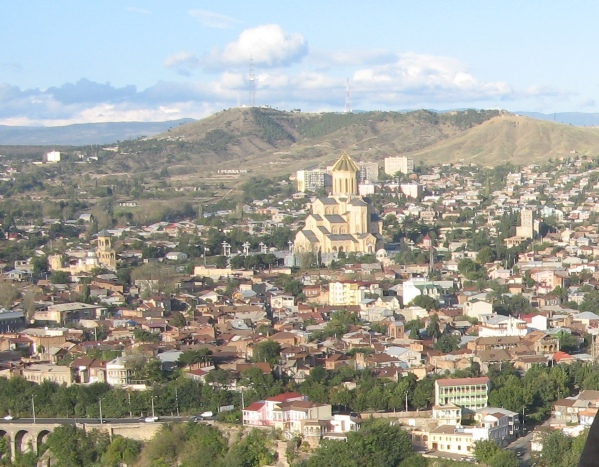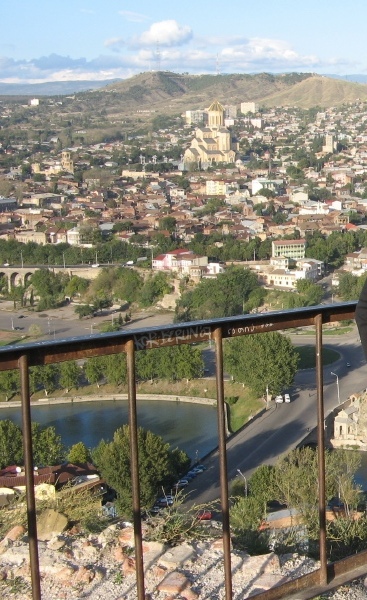 Mtkvari River - Tbilisi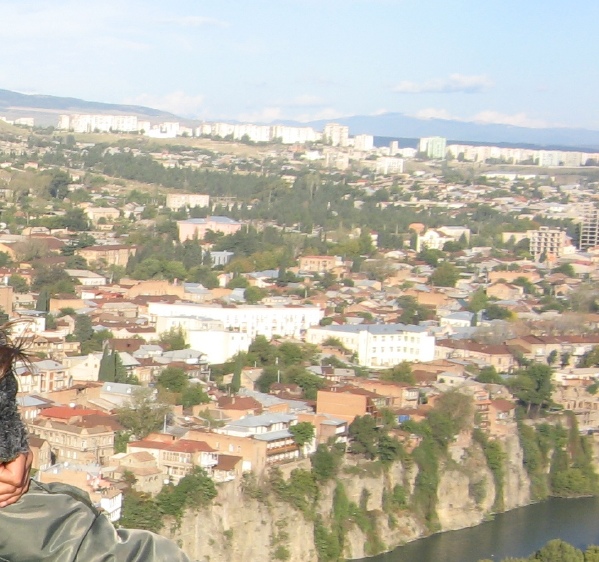 Mtkvari River - Tbilisi



Mtkvari River - Tbilisi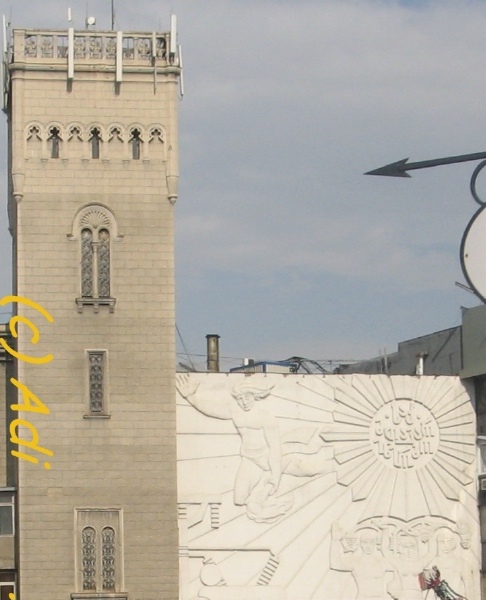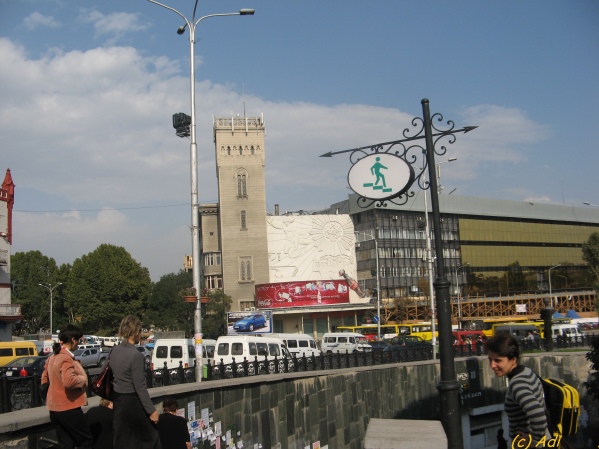 Tbilisi - city center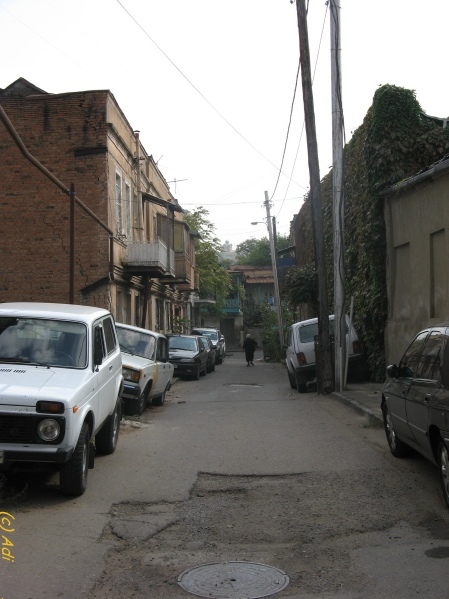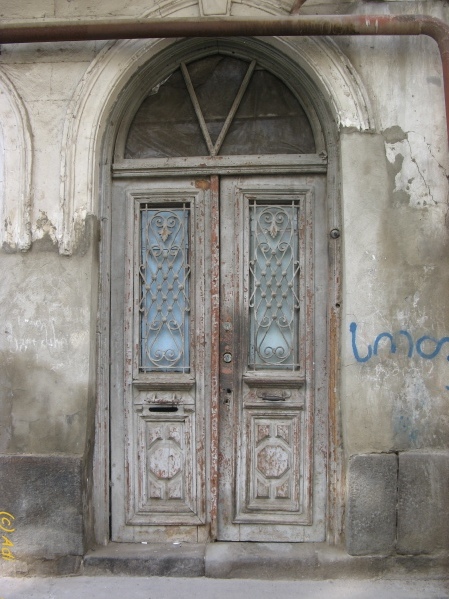 Tbilisi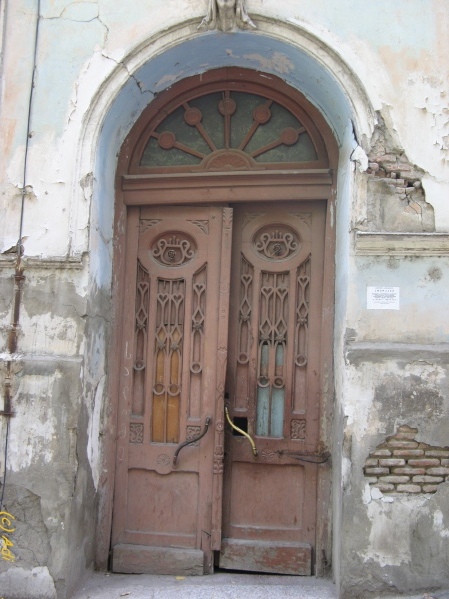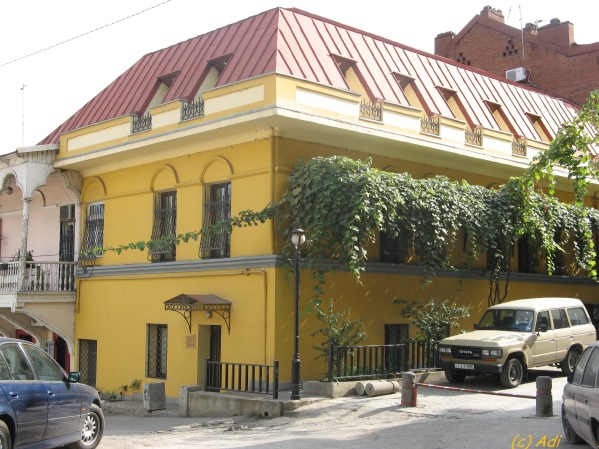 Tbilisi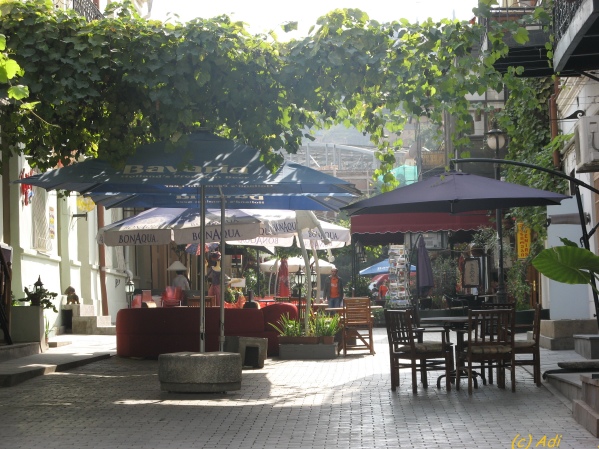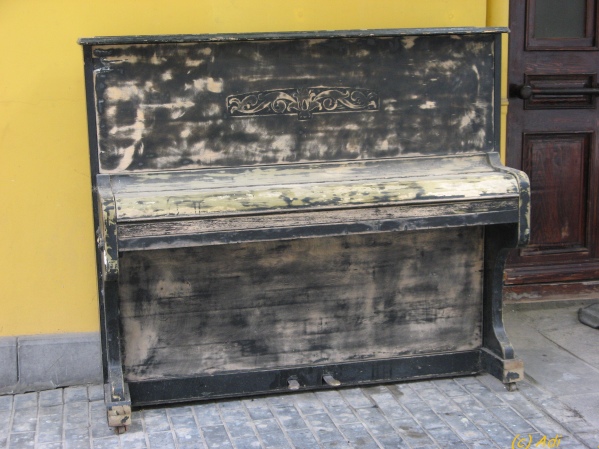 Tbilisi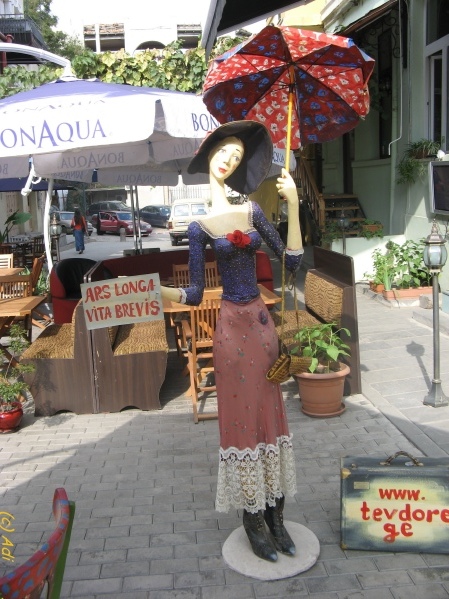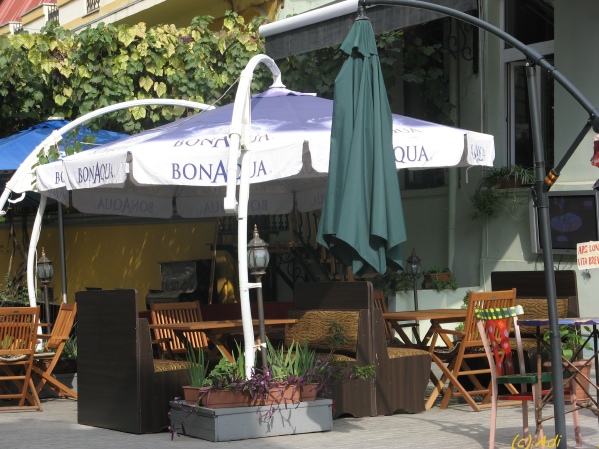 Tbilisi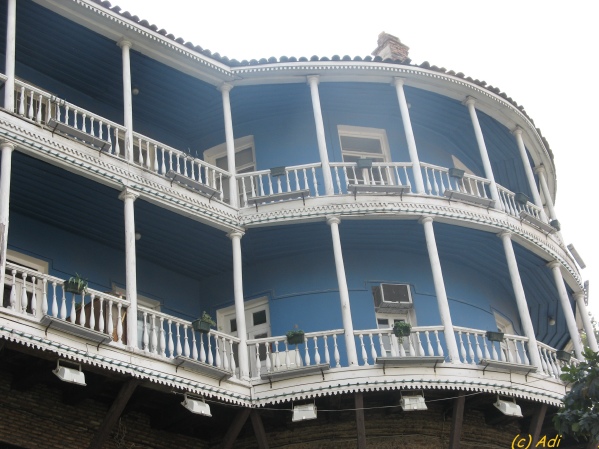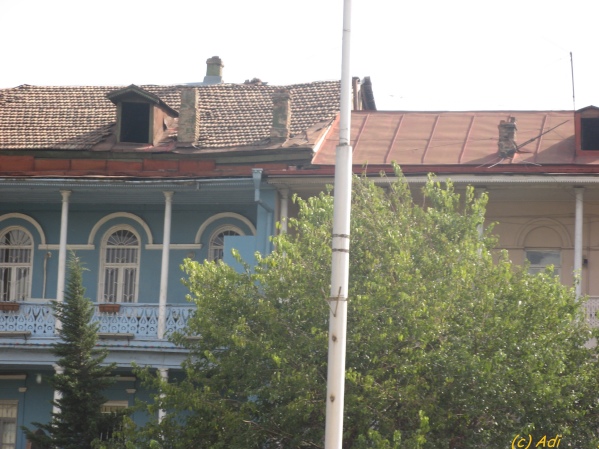 Tbilisi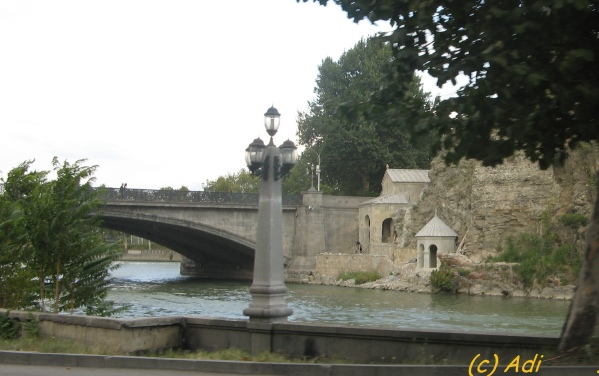 Metekhi bridge
The district was one of the earliest inhabited areas of the city. Tradition holds that King Vakhtang I Gorgasali erected here a church and a fort which served also as a king's residence; hence comes the name Metekhi which dates back to the 12th century and literally means "the area around the palace".
It was also a site where the 5th-century martyr lady Saint Shushanik was buried. However, none of these structures have survived the Mongol invasion of 1235.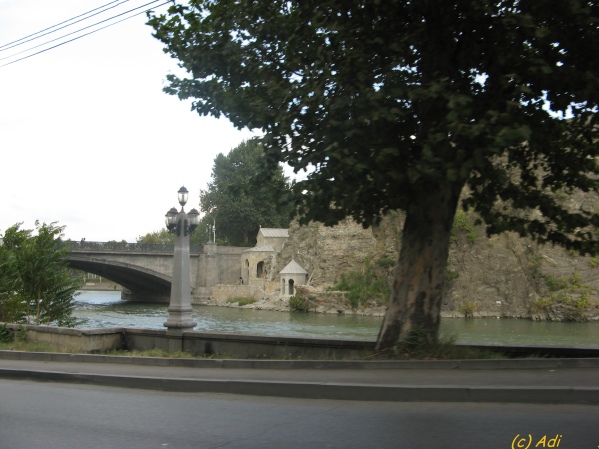 Metekhi bridge - Tbilisi - Georgia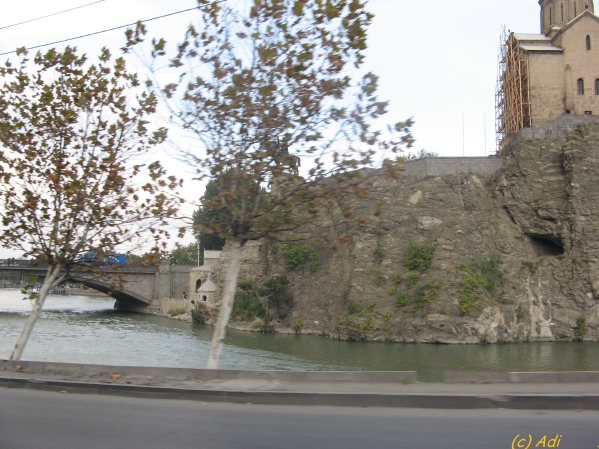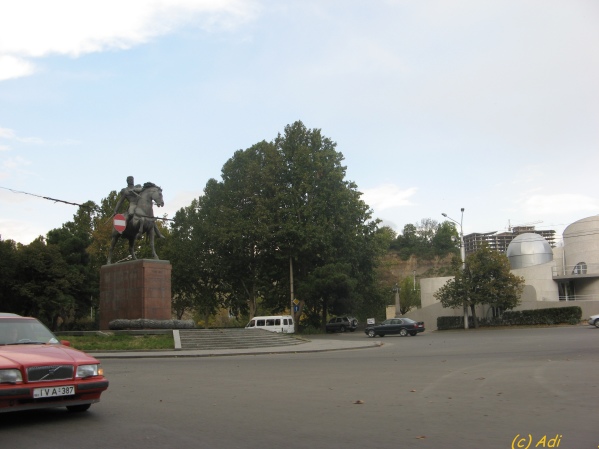 9-16 October 2008


---
Adi in Tbilisi
---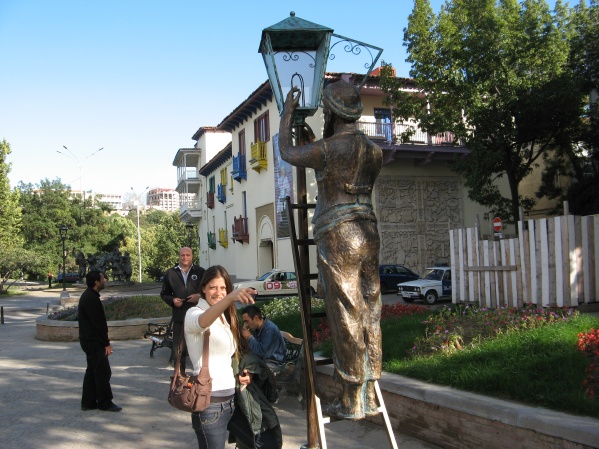 Adi in Tbilisi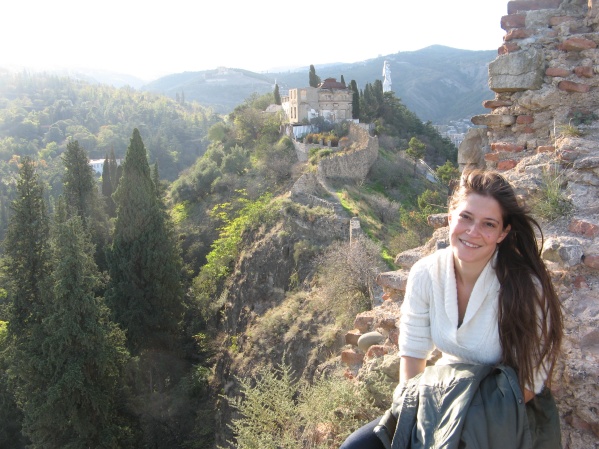 9 October 2008

all pictures on this page by (c) Adi
all descriptions on this page by Lasha Machavariani from Georgia (March 2009)


---
---
---
created: 1 March 2009
updated: 21 May 2012