On May 21th manufacturers, dealers and a crowd of collectors were meeting in Kassel.
A good opportunity to see the latest new models, hunt for some old ones and meet fellow collectors.
here are a few pictures to give an expression for those who could not be there. This is no complete coverage - just a few tables that catched my interest when I had my camera at hand.
---
The main room with the manufacturers and dealers was quite crowded - at least during the first hours.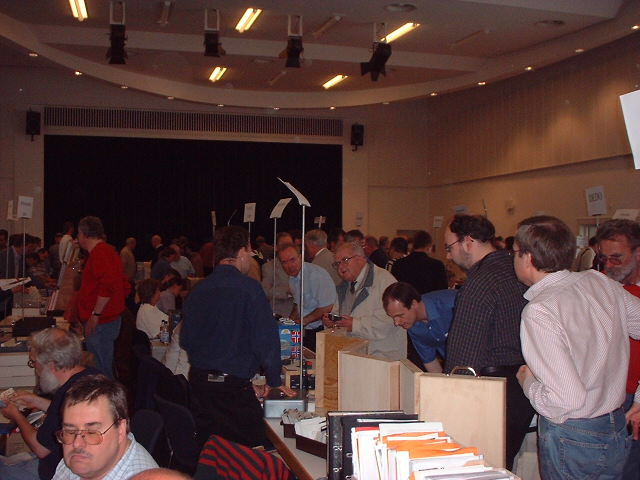 ---
A View into one of the second hand rooms. This year two rooms were dedicated for sellers of second hand models - a chance to close some gaps in the collections.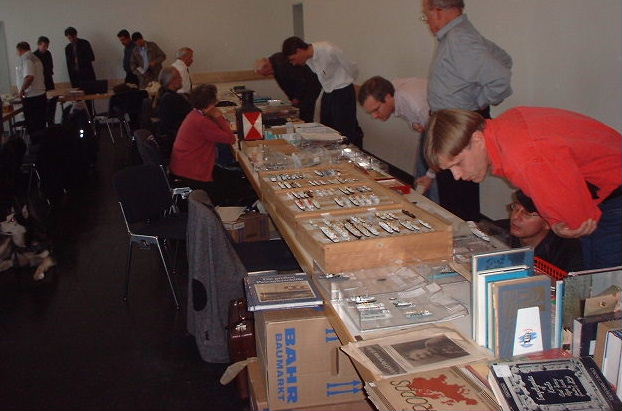 ---
But the dealers in the main room had a good selection of sometimes hard to find models too - here for example at the table of E.Breustedt (operated by the Müllers in Ütze-Hänigsen near Hanover).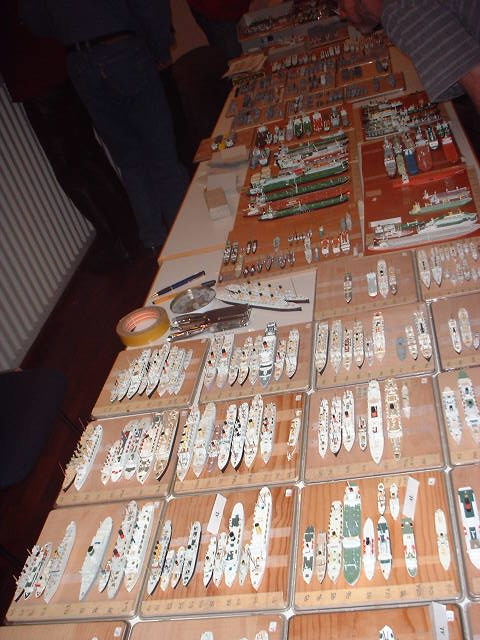 ---
Aircraft carriers with a good complement of airplanes at H.D.Schlingelhoff's table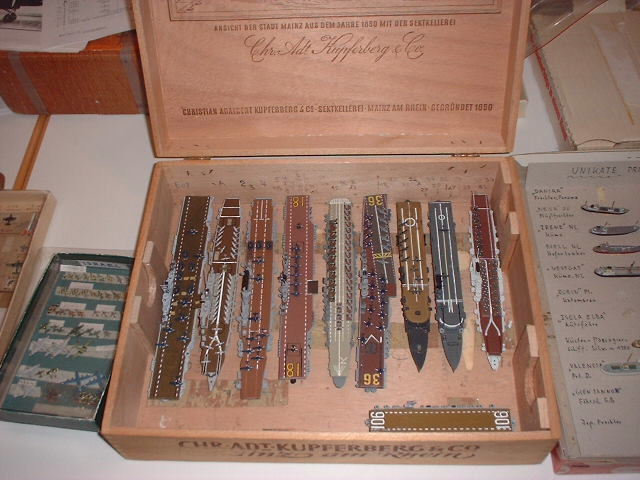 ---
JW (Johann Wolkersdorfer)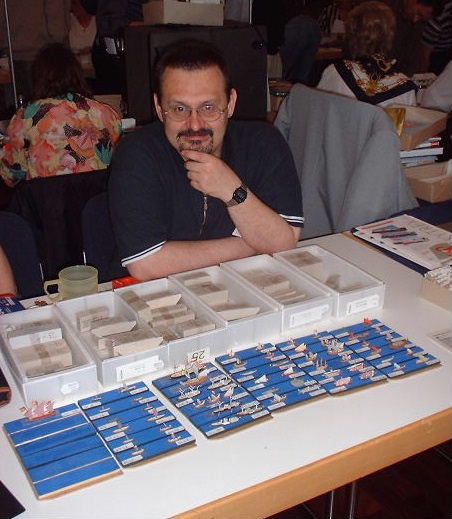 ---
Dr. Peter Krtina presenting the latest new Hai-models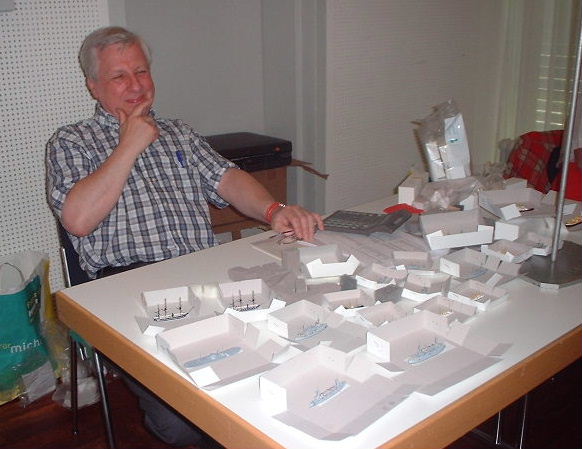 ---
CM (Carlo Marquardt)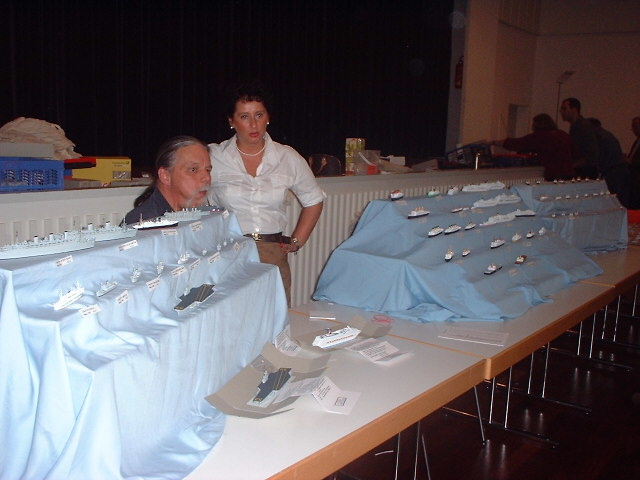 ---
Risawoleska (B.Schütt)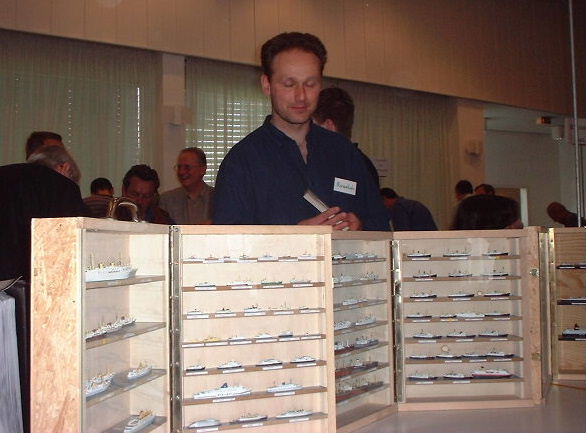 ---
H & B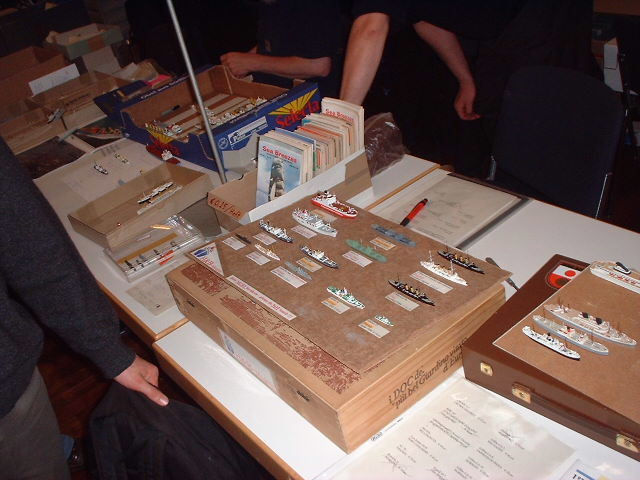 ---
SeeVee (S. M. Pritchard)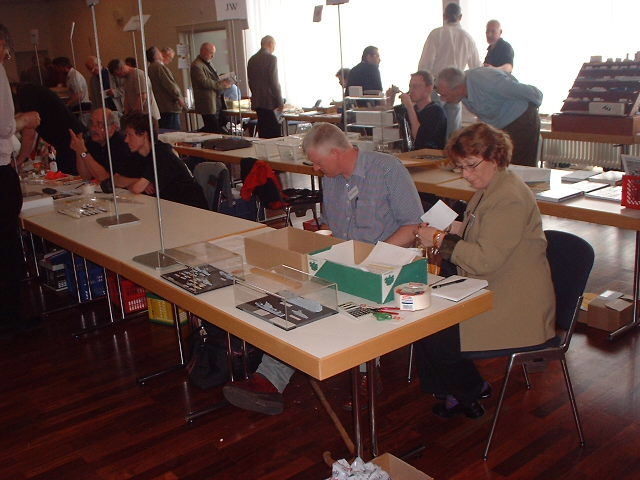 ---
Llynn (Steve Cracknell) - probably the line with the largest number of tugs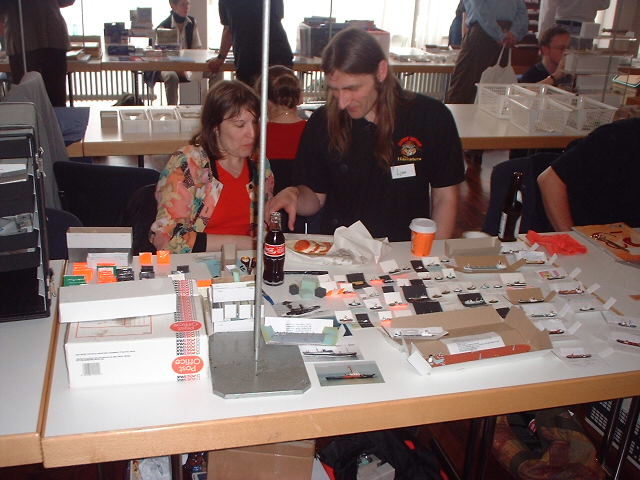 ---
Skytrex