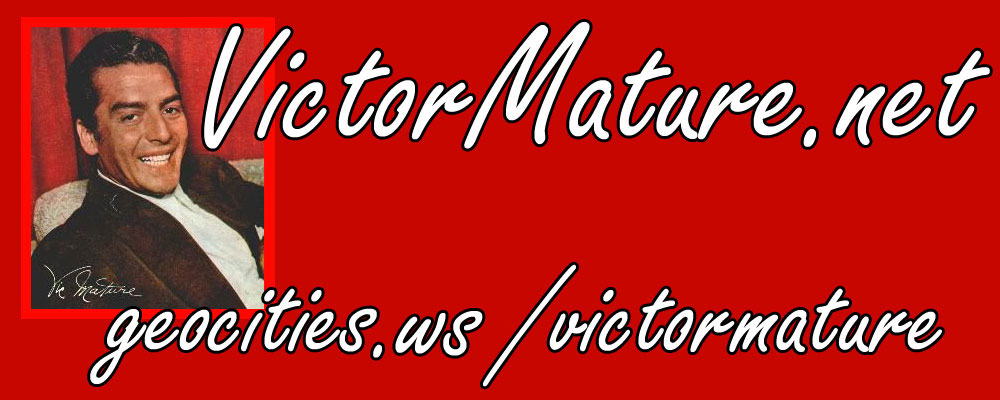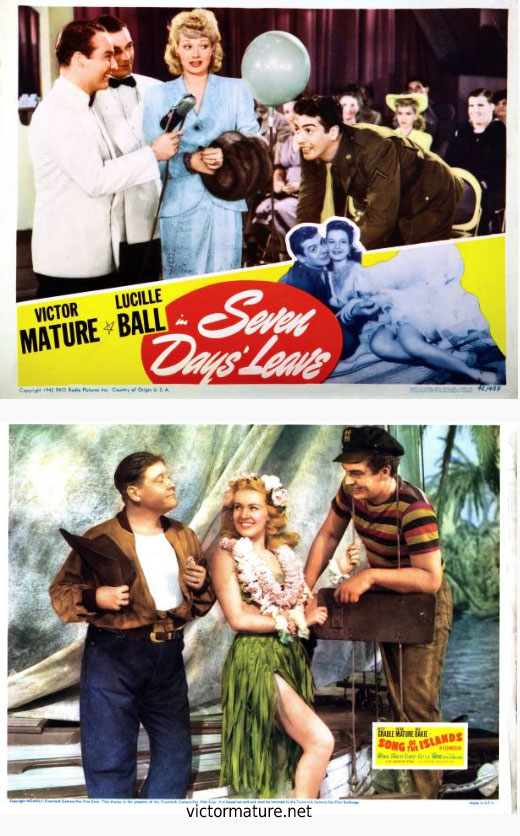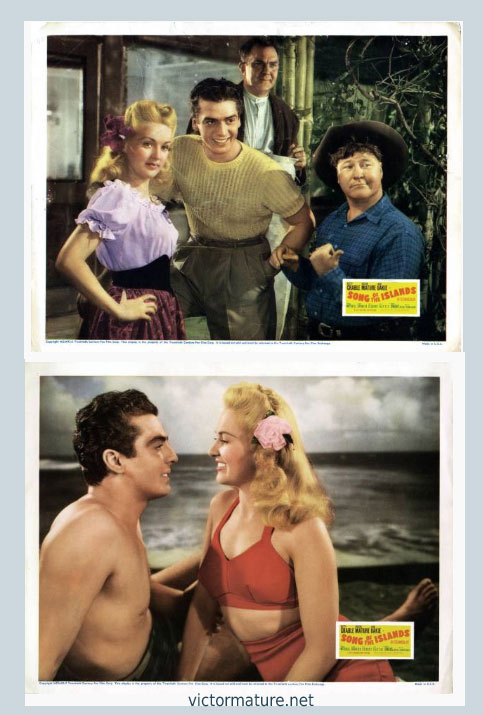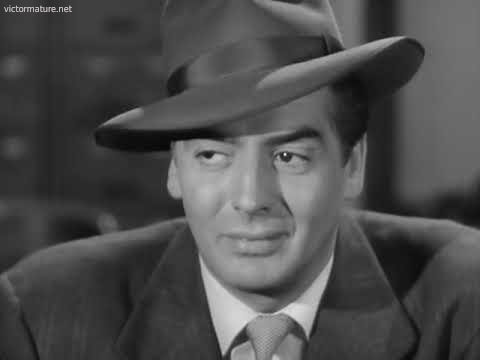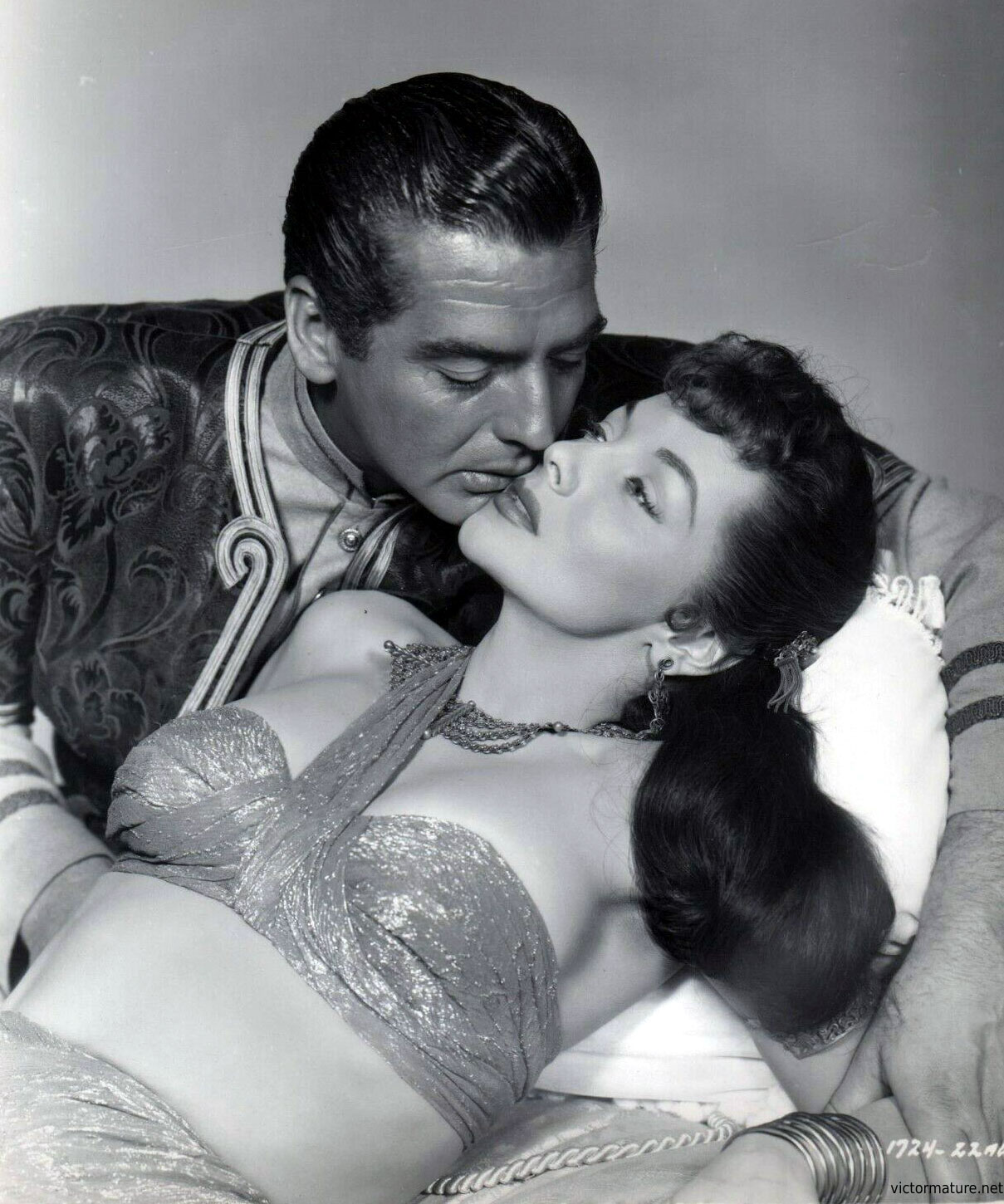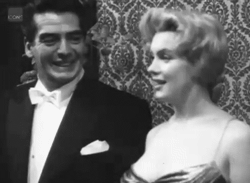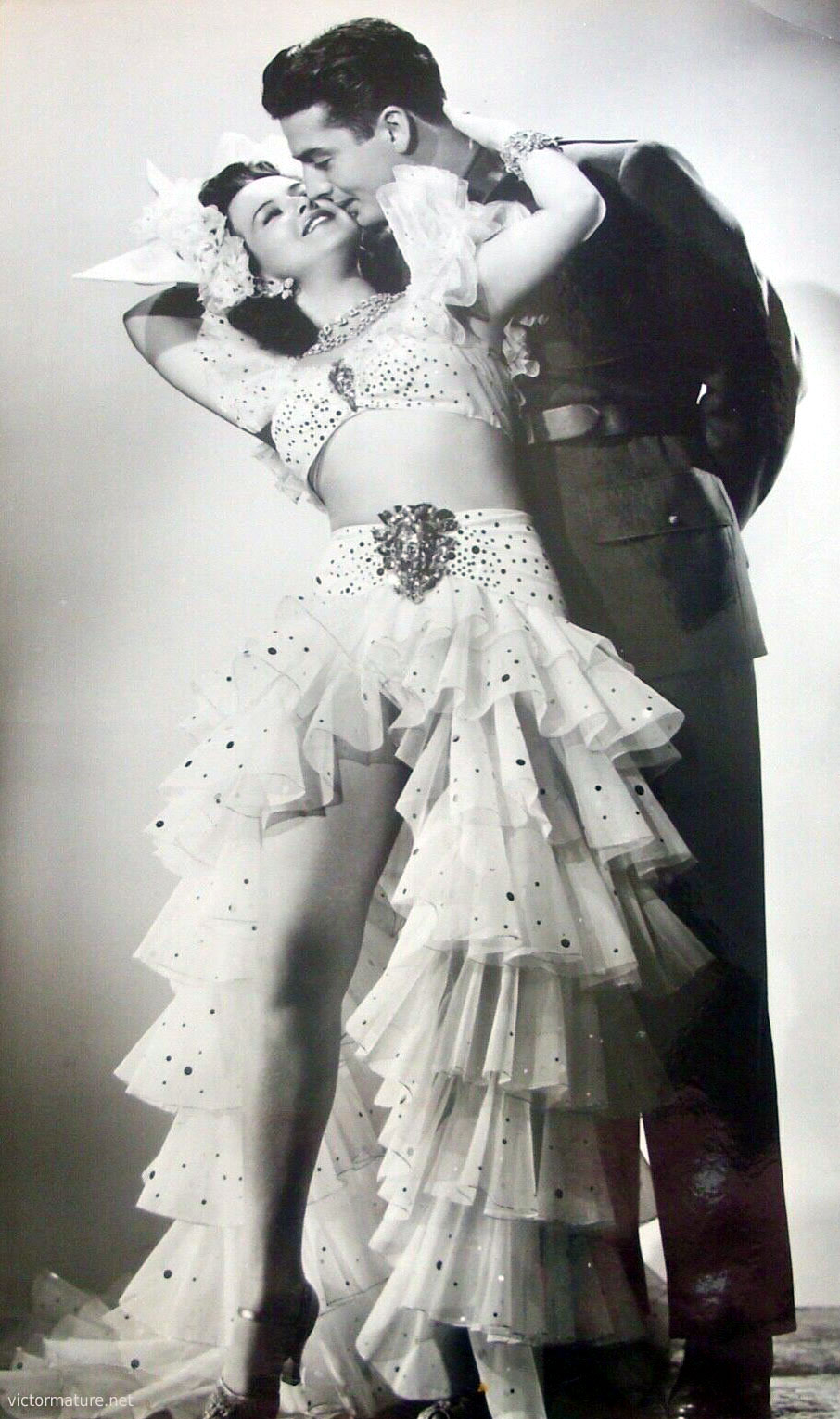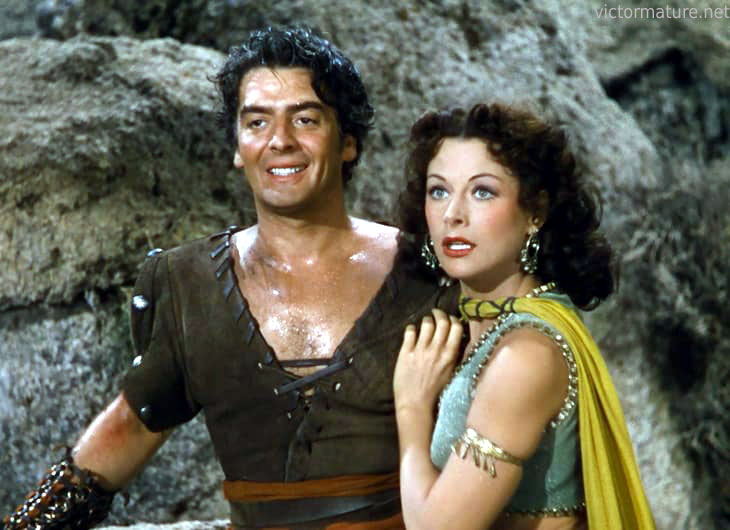 Here are eight great blogs/pages that talk about the upcoming nitrate screening of Samson and Delilah at the 10th TCM Classic Film Festival 2019!!! Victoria Mature will be introducing the film and discussing her father with Alan K. Rode April 13, 2019, 9:30 p.m. - 11:45 p.m. at the Egyptian Theatre! https://musingsofaclassicfilmaddict.com/2019/03/22/my-picks-for-the-2019-tcm-classic-film-festival/
https://www.askdavetaylor.com/what-is-nitrate-screening-classic-cinema/?ezoic_amp=1
https://ladailymirror.com/2019/03/27/mary-mallory-hollywood-heights-10th-tcm-classic-film-festival-celebrates-love-and-romance/
http://www.aclassicmovieblog.com/2019/03/tcm-classic-film-festival-2019-schedule.html
http://chrissturhann.blogspot.com/2019/02/new-guest-and-films-announced-for-tcmff.html
http://pre-code.com/tcmff-2019-full-schedule-posted-and-where-youll-find-me/
https://aurorasginjoint.com/2019/03/24/my-picks-for-tcmff-2019/
https://www.facebook.com/permalink.php?id=343308595787&story_fbid=10161549644925788
https://www.youtube.com/watch?v=X-2XCCrd6lg Check out this TCM Classic Film Festival 2019 - Save The Date video with an appearance of Victor's daughter Victoria, who will be introducing Samson and Delilah at this year's 2019 festival!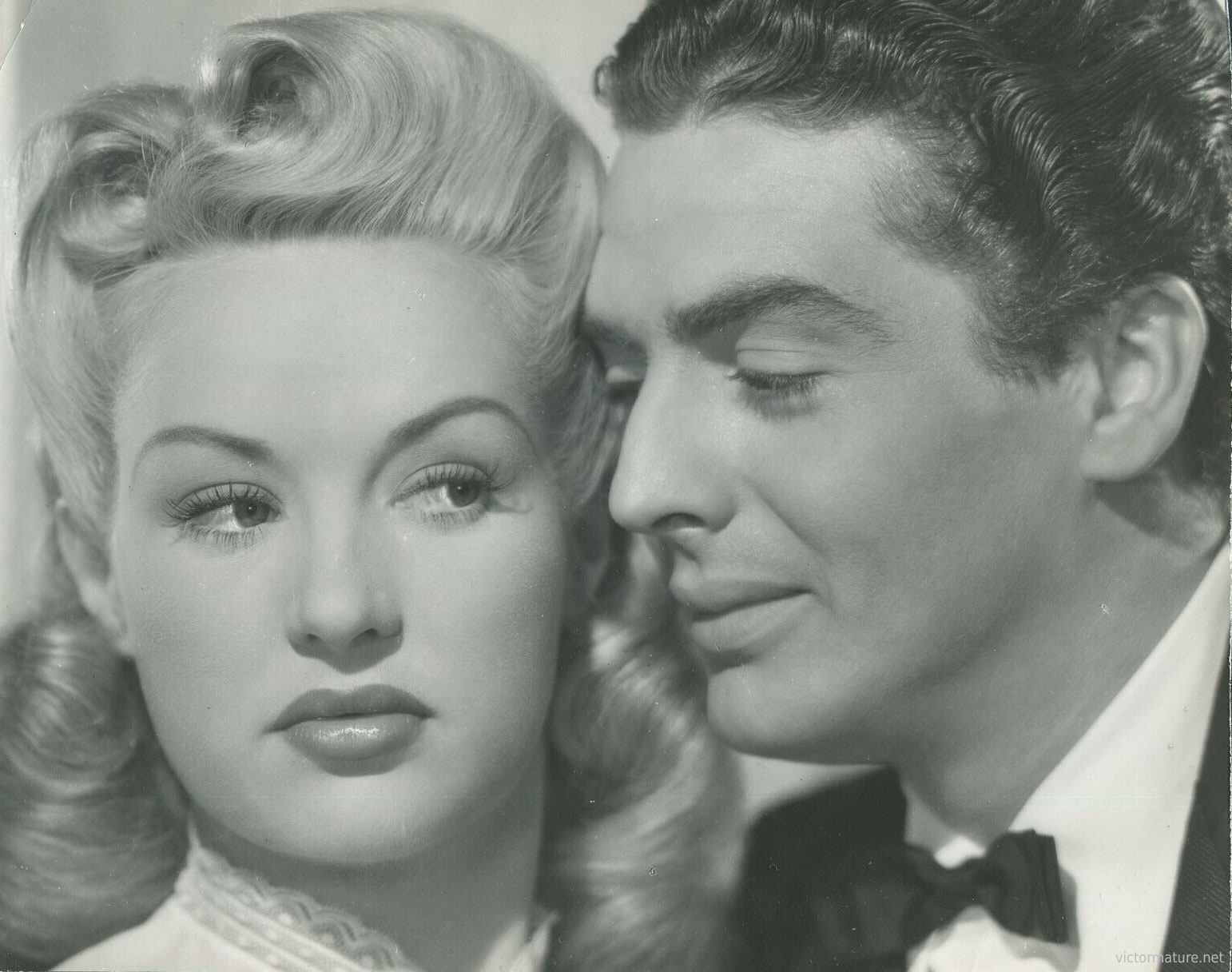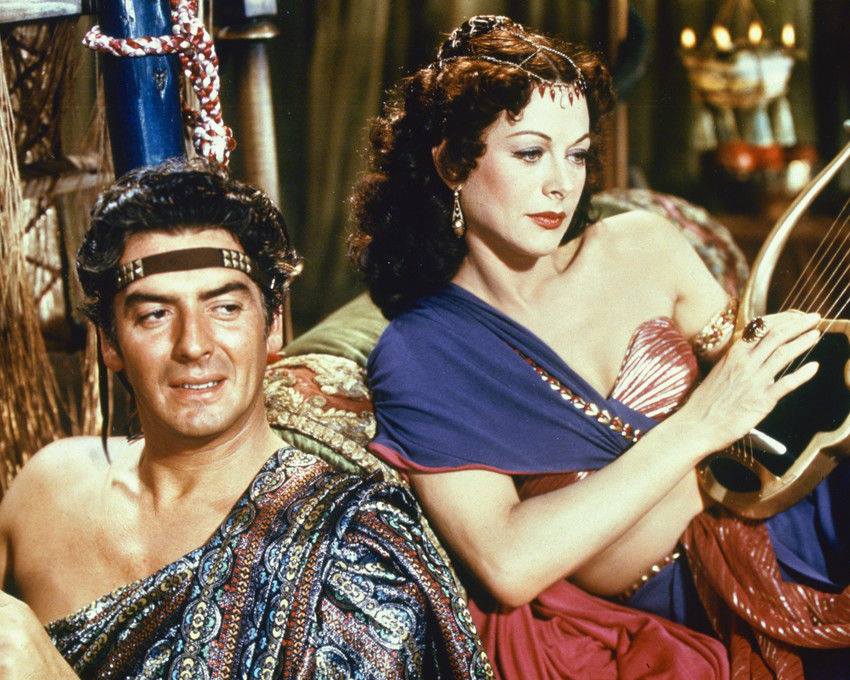 Here are two recent news articles that mention Victor. One is the Hollywood Reporter Critic's Picks: An April To-Do List for Film Buffs in L.A.The big news at the moment for any discerning Los Angeles cinephile is the TCM Classic Film Festival, which returns to Hollywood this month for its 10th edition. From April 11-14, over 75 films of classic and contemporary vintage will screen at multiple venues around the festival's primary home at the TCL Chinese Multiplex. Among the many themed programs, the big draw this year is a four-film selection of rare nitrate prints that will be presented at the Egyptian Theatre. These include Irving Reis' Oscar-winning 1947 feature The Bachelor and the Bobby-Soxer (April 11), starring Shirley Temple as a high school student who falls for a much older artist played by Cary Grant; Irving Cummings' 1945 vaudeville tribute The Dolly Sisters (April 14), featuring Betty Grable and June Haver as singing siblings; Jean Negulesco's 1948 noir Road House (April 12), with Ida Lupino, Cornel Wilde and Richard Widmark as a volatile trio of lovers; and Cecil B. DeMille feverish Biblical saga Samson and Delilah (April 13), with Victor Mature and Hedy Lamar in the title roles. https://www.hollywoodreporter.com/news/claire-denis-bruce-dern-elaine-may-more-an-april-do-list-film-buffs-la-1198422?fbclid=IwAR2IZ2THGZ8BEx1nEXnrD3-DkwnkzVV2A6mtVqU_bg6p44ydNFJmAsw4YNI The second is a review of the movie Shazam. it says: "Played by Zachary Levi, Shazam is of mature size and has Victor Mature muscles, not to mention superpowers, but he's still a kid at heart." https://www.staradvertiser.com/2019/04/04/play/review-a-boy-learns-to-use-his-new-powers-in-the-amusing-shazam/?fbclid=IwAR24M27rAaJWv3HYyH0tSj-_3pQOZMtYD1a73JNIyX1gfqHg20L4HaIOIMI Check them out!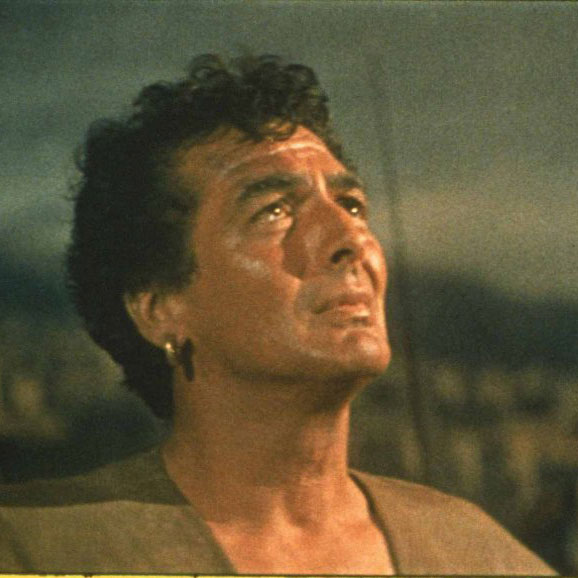 10th TCM CLASSIC FILM FESTIVAL HOLLYWOOD 2019
THE ROBE (1953)
11:45 AM - 2:00 PM | SUNDAY, APRIL 14
EGYPTIAN THEATRE
A CELEBRATION OF 20TH CENTURY FOX
After years of losing their audience to the new television medium, 20th Century Fox fired a powerful shot for Hollywood with the first film released in CinemaScope. Richard Burton stars as a fictionalized version of the Roman centurion who supervised Christ's crucifixion and won His robe gambling at the foot of the cross. Guilt and the power of the miraculous garment convert him to Christianity, leading him to defy the Roman Empire in the name of faith. RKO had bought the screen rights to Lloyd C. Douglas' massive bestseller in 1942, but the studio's failing fortunes made filming the story impossible. Eventually, they sold the rights to Fox, which envisioned the story on a massive scale. Originally it was to be shot in standard Academy ratio, but the studio halted production after only one week. When they went back to work, they shot each scene twice—once in CinemaScope and once "flat," for theaters that had not converted to the new system. The large images dazzled audiences, even if, at first, it meant working without close-ups. The studio filled the wider image with an impressive array of period sets and costumes, both of which would win Oscars. The risk paid off when it became the biggest hit of its year. (d. Henry Koster, 135m, 35mm)
THE ROBE has been restored by the Academy Film Archive and Twentieth Century Fox with funding provided by The Film Foundation. http://filmfestival.tcm.com/programs/films/the-robe/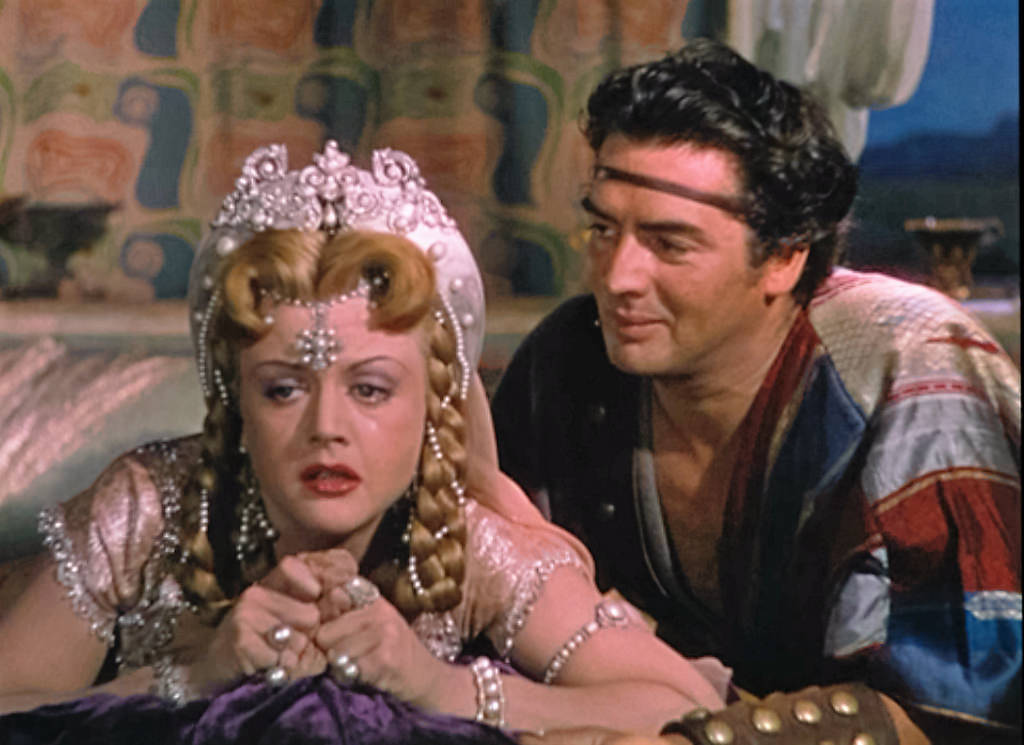 SPECIAL GUESTS VICTORIA MATURE AND ALAN K. RODE
SAMSON AND DELILAH (1949)
9:30 PM - 11:45 PM | SATURDAY, APRIL 13
EGYPTIAN THEATRE
NITRATE FILMS
DISCUSSION BEFORE
Cecil B. DeMille turns the Bible's greatest tale of seduction into a Technicolor feast in this romantic epic. Drawing on the biblical story and a little-known novel (Judge and Fool by Vladimir Jabotinsky), DeMille concocts a tale that veers from love to revenge and back to love again. Samson (Victor Mature) rejects the Philistine beauty Delilah (Hedy Lamarr) to marry her older sister Semadar (Angela Lansbury). Semadar's death turns him into a one-man rebellion against Israel's invaders that only Delilah can stop. DeMille poured on the spectacle so effectively that the film won Oscars for Best Art Direction and Best Costume Design. It also became the biggest hit of its year and Paramount Pictures' biggest hit to that time. The director's critics often overlook how effectively he staged epic scenes, like Samson's destruction of an army regimen with the jawbone of an ass or the destruction of the Philistine temple. It's more than just sweeping panoramas, instead DeMille creates little stories by picking out individual details that develop through the action. It's a technique dating back to his days in silent films and appears in the best work of D.W. Griffith and Sergei Eisenstein. DeMille is often considered a master of the form, which is why this film still works 70 years after its premiere. (d. Cecil B. DeMille, 131m, Nitrate, 35mm)
Nitrate projection made possible through support of the Hollywood Foreign Press Association, Turner Classic Movies, and The Film Foundation in partnership with the American Cinematheque and the Academy Film Archive.http://filmfestival.tcm.com/programs/films/samson-and-delilah/
https://alankrode.com/event/samson-and-delilah-special-screening-egyptian-april-13-2019/
https://twitter.com/LaurasMiscMovie/status/1116441751672115200
Victor Mature will be honored Saturday night when Victoria Mature @VictoriaMature is interviewed by Alan K. Rode @alancinephile before *nitrate* screening of SAMSON & DELILAH ('49) at Egyptian Theatre @SidGrauman I'll be there! #TCMFF (Laura's photo)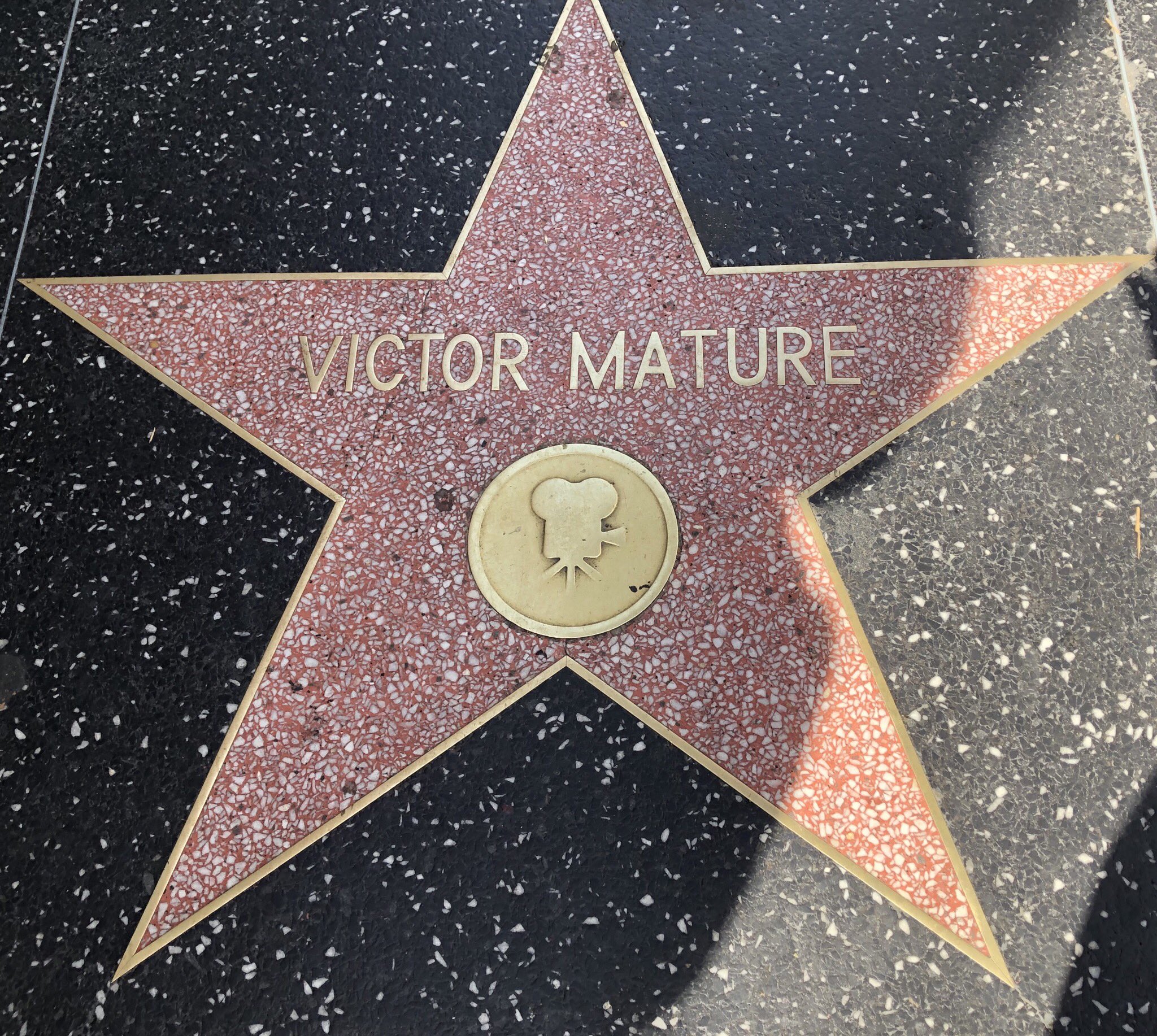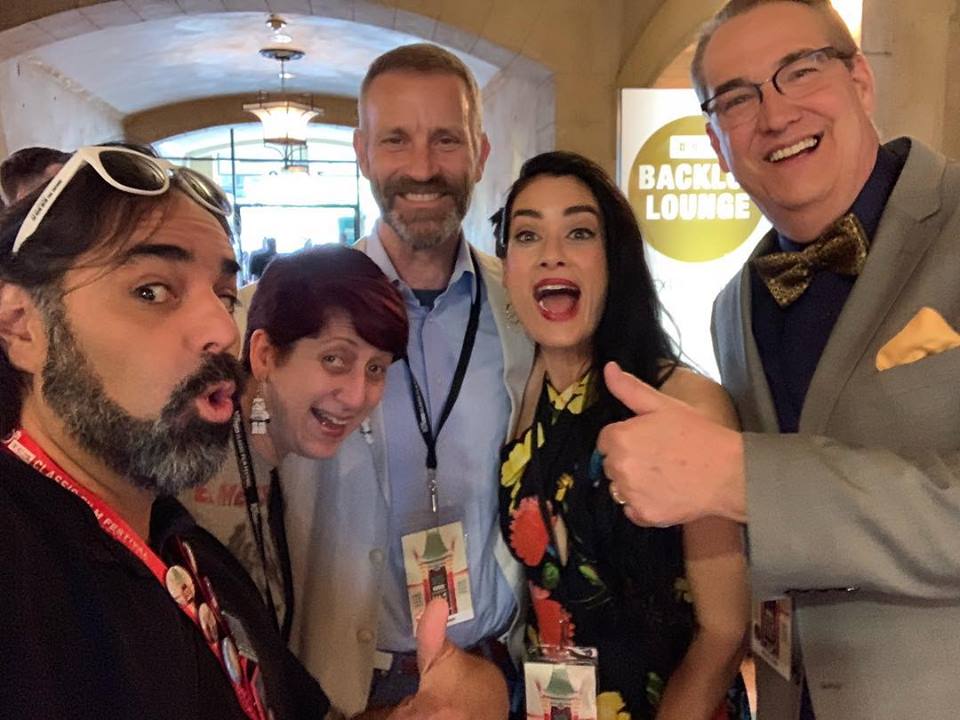 Sharing this great photo from Miguel Rodriguez! (Photo owned by Miguel Rodriguez)
He said: "Opening night at Turner Classic Movies: TCM Film Festival, but here we are with Victoria Mature and Alan K. Rode in anticipation of Saturday's nitrate stock presentation of #SamsonAndDelilah! #TCMFF"
It's a great night when you get the chance to talk to Monika Henreid, daughter of Paul, and Victoria Mature, daughter of Victor. ?? #TCMFF Karen
twittter.com/TheDarkPages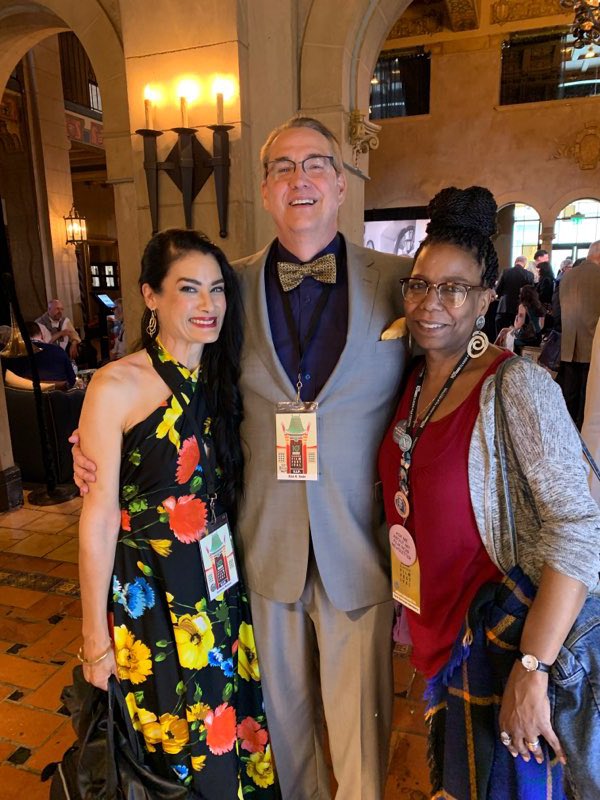 Jessica Pickens (JP) at TCMFF twitter

@HollywoodComet

. @VictoriaMature wears the dress her mother wore on her first date with Victor Mature #TCMFF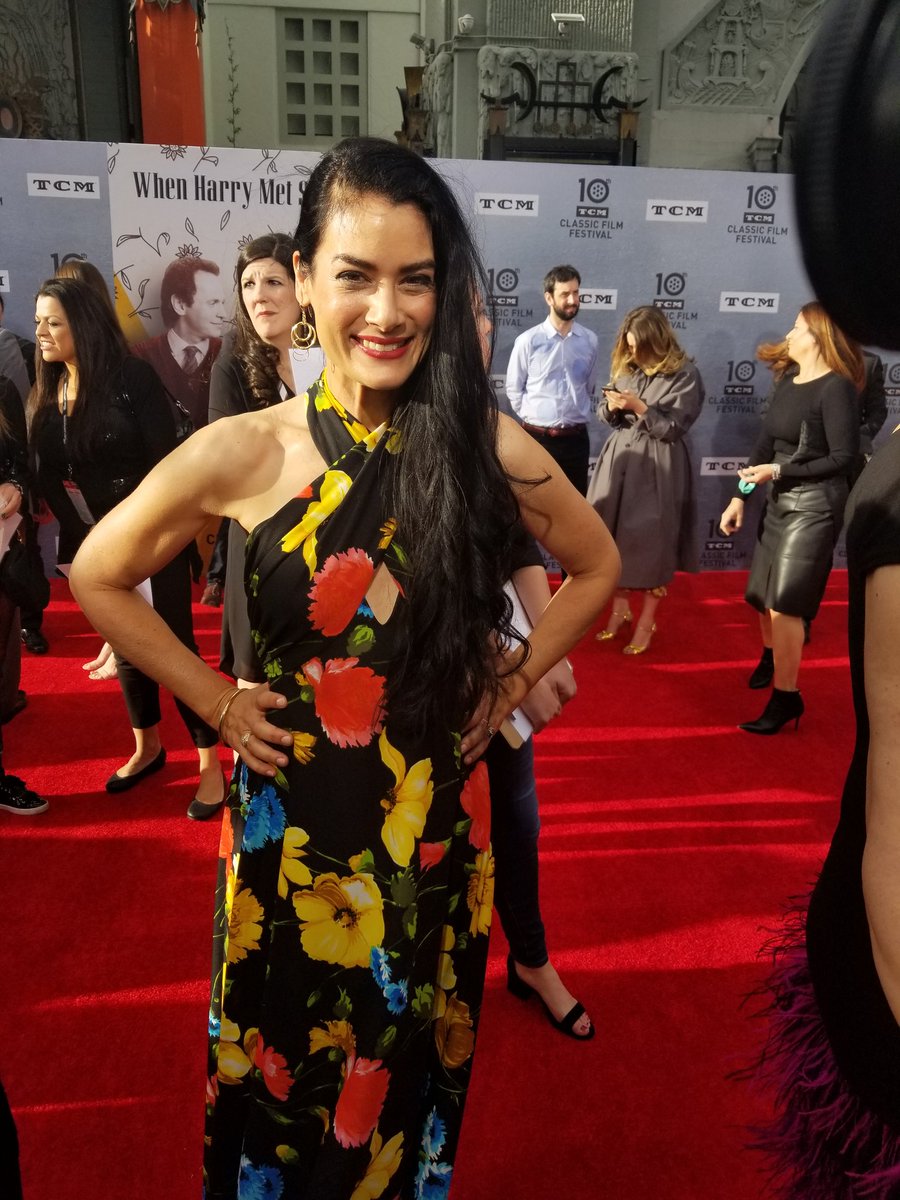 Here is a wonderful blog post about Victor and The Robe. Check it out here: http://filmsofthefifties.com/victor-mature-in-the-robe-1952/ Here is the beginning of the post: "This was a big film – and went equally big at the Box Office. I remember my Father taking us to see it on the huge Cinemascope Screen – with Stereophonic Sound – and it did not disappoint in any way. Tremendous Film.
Richard Burton spoke very highly of Victor Mature calling him a 'wonderful man' – and I have to say that he lifted the acting honours with his convincing performance.
He was a very good film actor. He was also well loved by film producers – the reason for that was that when he was in a film it usually made money and that tends to add a sparkle to the eyes of such people." Thanks so much to Victoria for the link!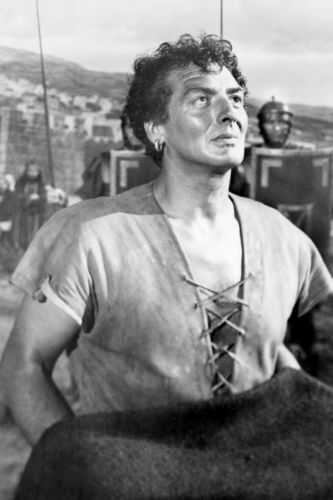 Love this rare fantastic picture of a 20 year old Victor and his friend Mike Spatz in Vincennes, Indiana on a road trip to visit St. Louis, Missouri in 1933! Mr. Spatz had a fascinating life also. It said: "He grew up in Louisville, Ky., where his father owned a meatpacking house. One of his friends was future movie star Victor Mature, who borrowed money from Spatz to move to Hollywood.
After attending the University of Louisville, Mr. Spatz served in the Coast Guard during World War II. Assigned to the Pacific theater, he was a correspondent making bedside recordings of wounded men.
When movie star Gertrude Lawrence arrived to entertain the troops, he set off to escort her from the shore to a waiting ship.Then, in what he later termed one of his typical misadventures, he and the actress got lost aboard a smaller craft and weren't found for 18 hours.
After the war, Mr. Spatz attended a dance at the Chase Park Plaza here. He met New York model Beverly Burton and they eloped in 1948. She moved to St. Louis to help with his new paint manufacturing business.
He started it in 1946 in a rented garage on Chestnut Street. His big break came when a Louisiana company ordered 65 drums of paint. Mr. Spatz assumed that was 5-gallon drums, but the customer meant 55-gallon drums, for a total of 3,575 gallons.
"That was a helluva lot of paint for my little operation," he recalled in a 1984 Post-Dispatch interview.
Following the fire, he sold his company to one of the nation's largest paint manufacturers and stayed on as a consultant.
After the war, he joined an event known as the Freedom Train — a coast-to-coast train tour to promote patriotism and sell war bonds.
Through an introduction by his friend Mature, Mr. Spatz was named regional director of the tour, which was organized by the American Heritage Foundation." The rest of his obituary is here: https://www.stltoday.com/news/local/obituaries/michael-spatz-dies-his-company-rose-from-the-ashes-after/article_2815eef0-8d56-501d-ad4d-4c625bd21931.html?fbclid=IwAR3p4OgYzN6dcPGILHiJdCQV3SydKiIZsz2G0GkqEvA3DcMSWave-VudlAs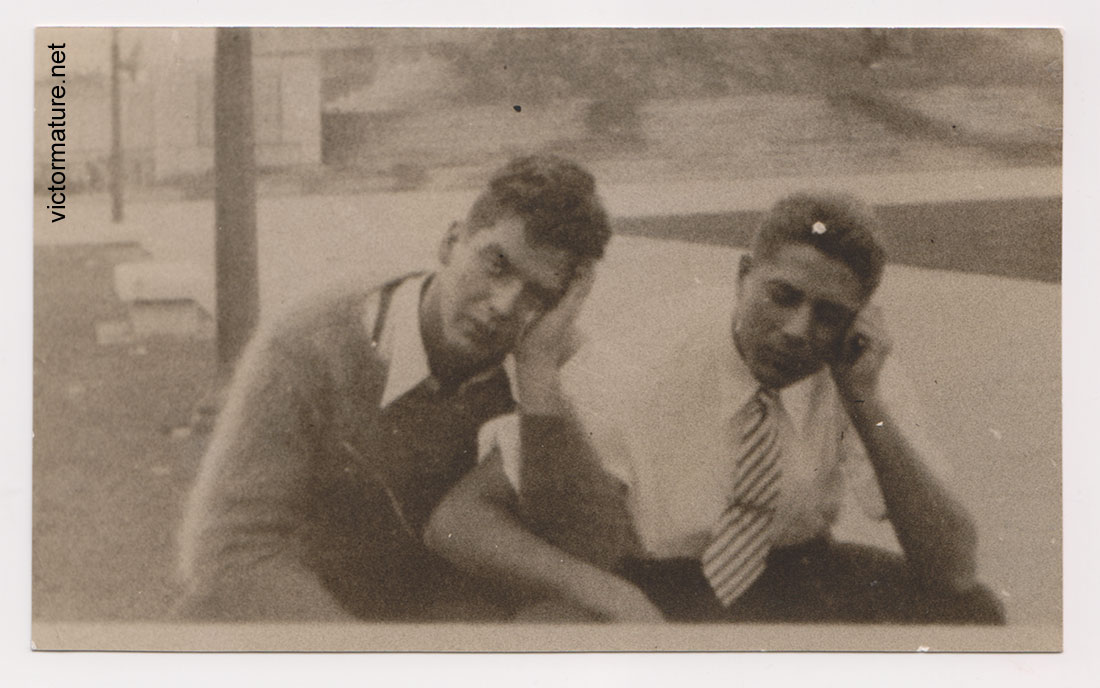 Check out this great blog post from Laura's Miscellaneous Musings about the 2019 Arthur Lyons Film Noir Festival. It opens May 9 in Palm Springs. It says: "As always, festival programmer and host Alan K. Rode will be on hand to introduce many of the films. This year Alan will be joined in presenting the movies by Foster Hirsch and Victoria Mature." The full post is here: http://laurasmiscmusings.blogspot.com/2019/04/2019-arthur-lyons-film-noir-festival.html
https://arthurlyonsfilmnoir.ning.com/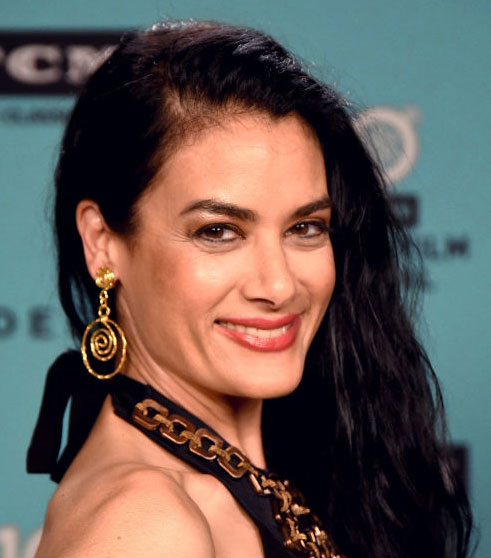 Here is a cool photo of Victor from 1947 at La Martinique Nightclub!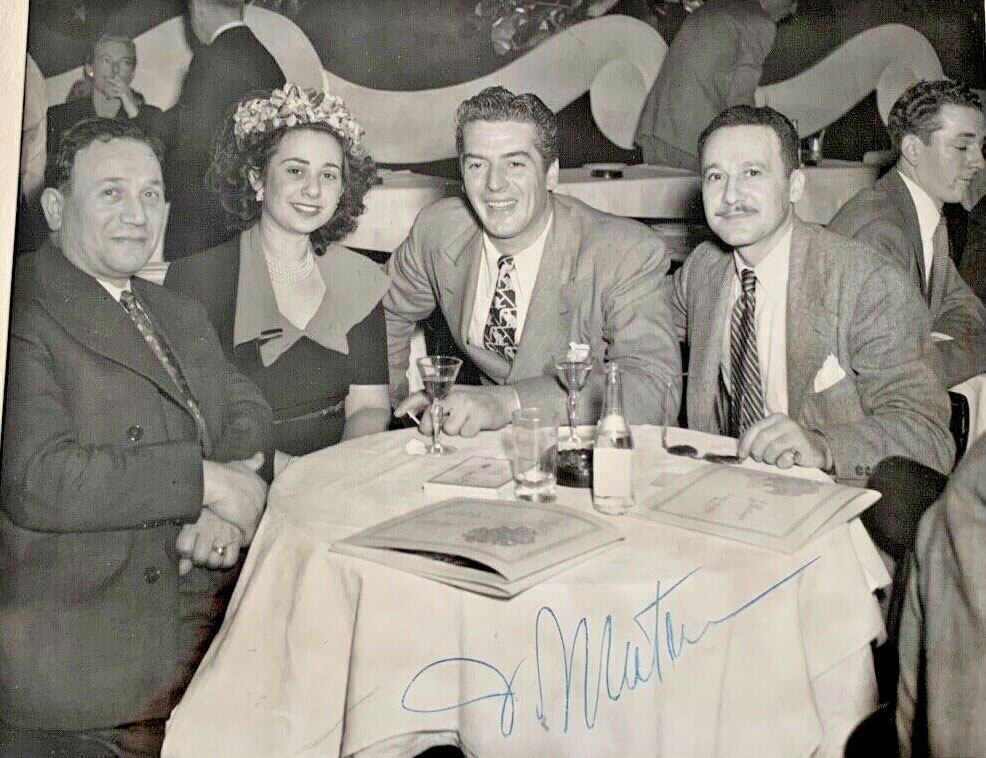 Here is a great summery picture of a 19 year old Victor from 1932 at the Aquatic Club in Louisville, Kentucky!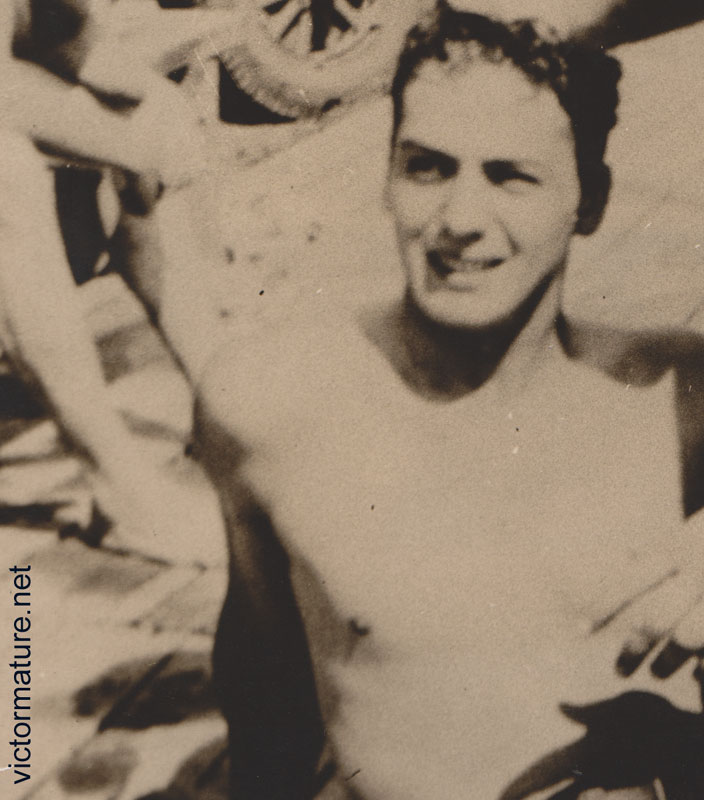 Here is a cool photo of Victor and Gene Tierney when they were on Lux Radio Theatre 2-1-1954!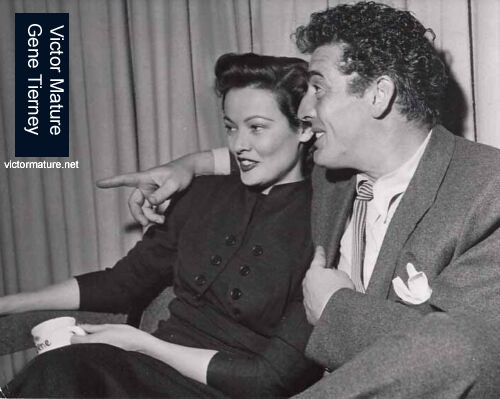 Check out Laura's Miscellaneous Musings latest blogpost!
The 2019 TCM Classic Film Festival: Day Five -
http://laurasmiscmusings.blogspot.com/2019/05/the-2019-tcm-classic-film-festival-day.html Festival presenters Alan K. Rode and Victoria Mature inside Club TCM on closing night: Alan and Victoria speak with Annmarie Gatti (back to camera) (you can see this picture on Laura's blog) of Classic Movie Hub at the party. Victoria will be returning to this year's Arthur Lyons Film Noir Festival in Palm Springs in a few days, along with Alan, the Arthur Lyons Festival programmer and host.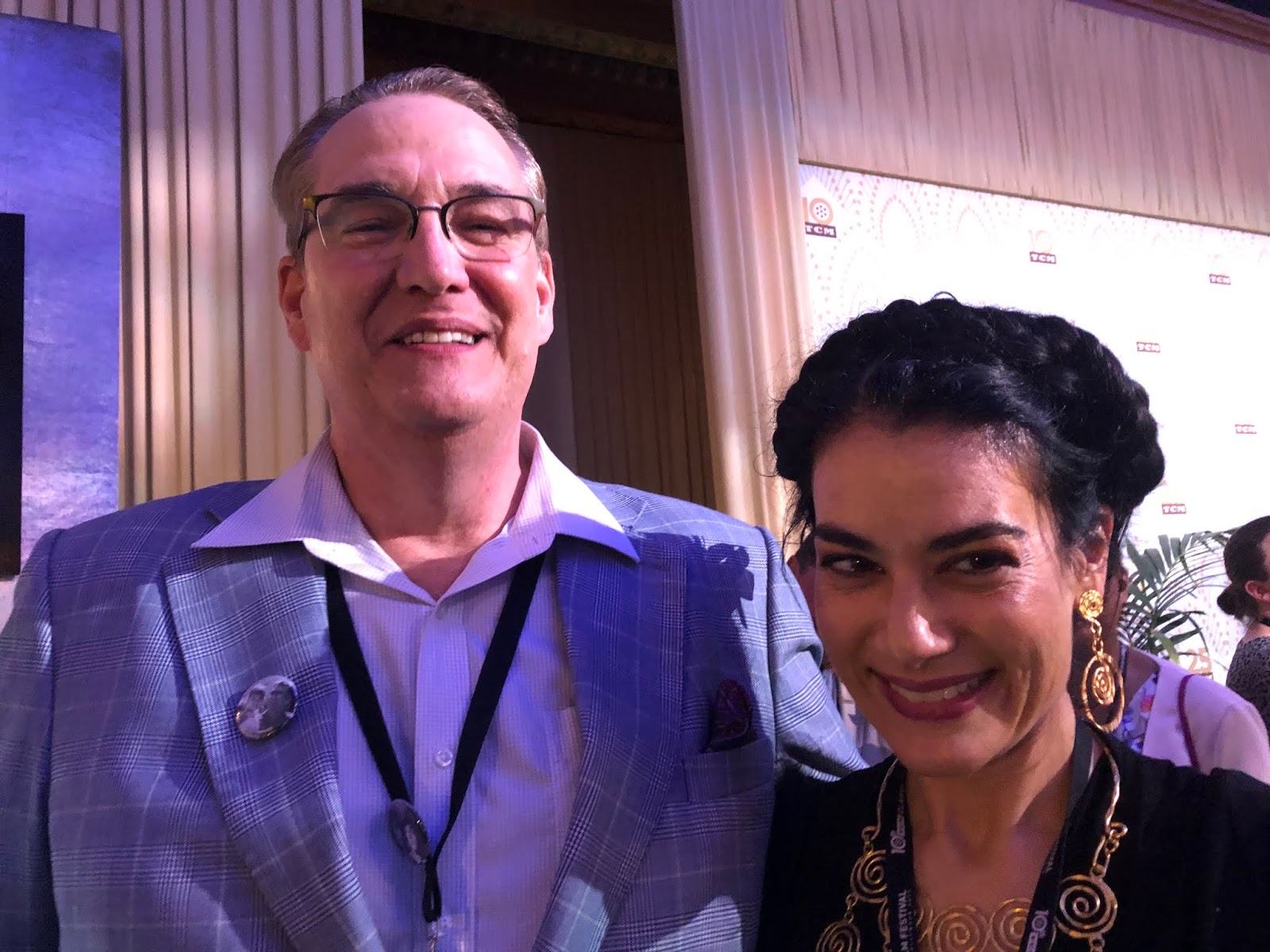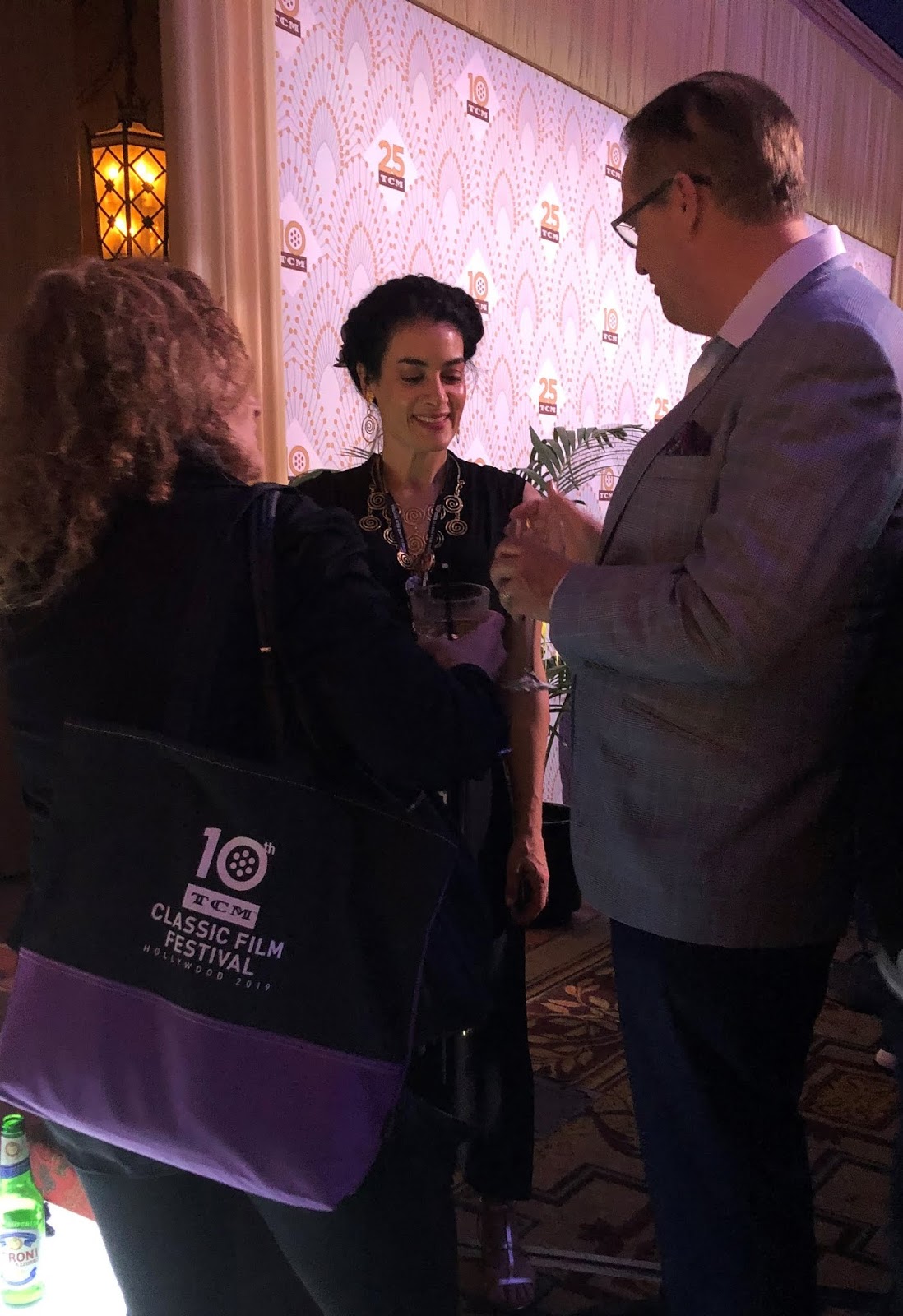 Check out this cool blog post about Zarak from Films of the Fifties here: http://filmsofthefifties.com/the-mighty-zarak-1956-with-victor-mature/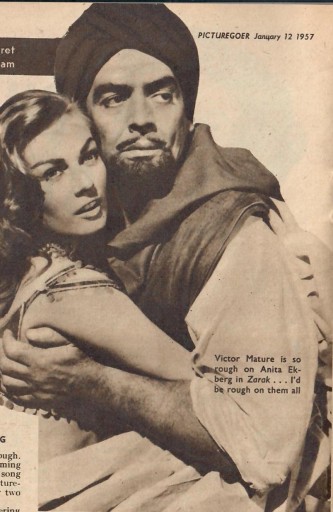 Each picture from the TCMFF is credited with its original owner/page/Twitter. If you see your photo on these pages and would like it removed for any reason please contact [email protected] and we will remove it. Thank you!