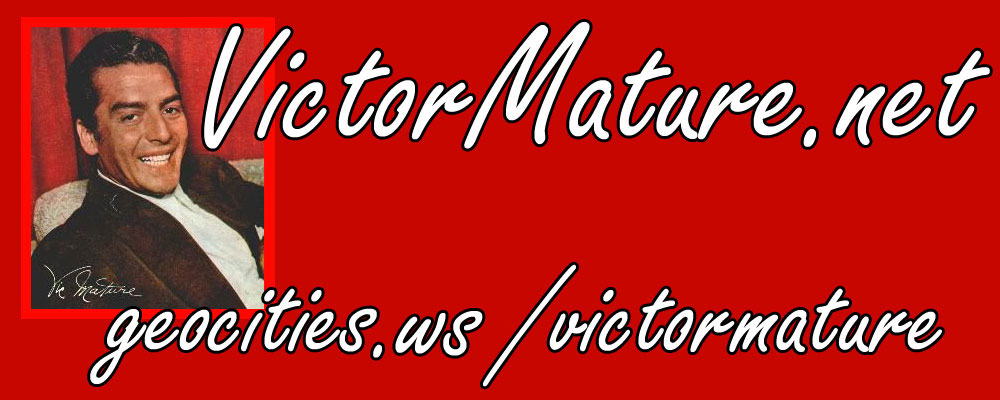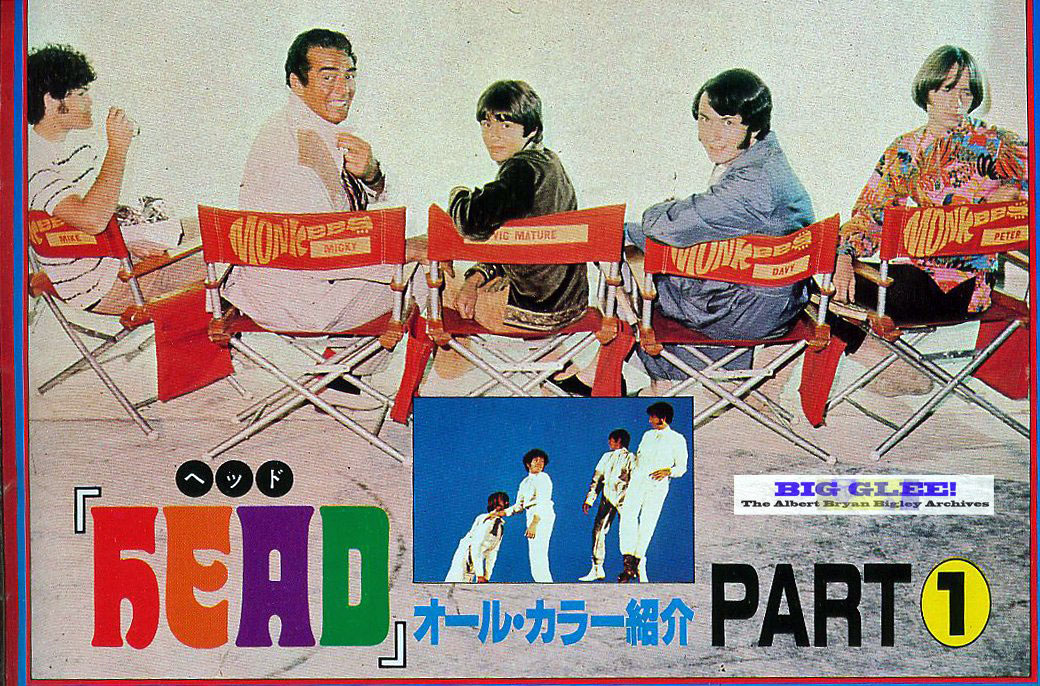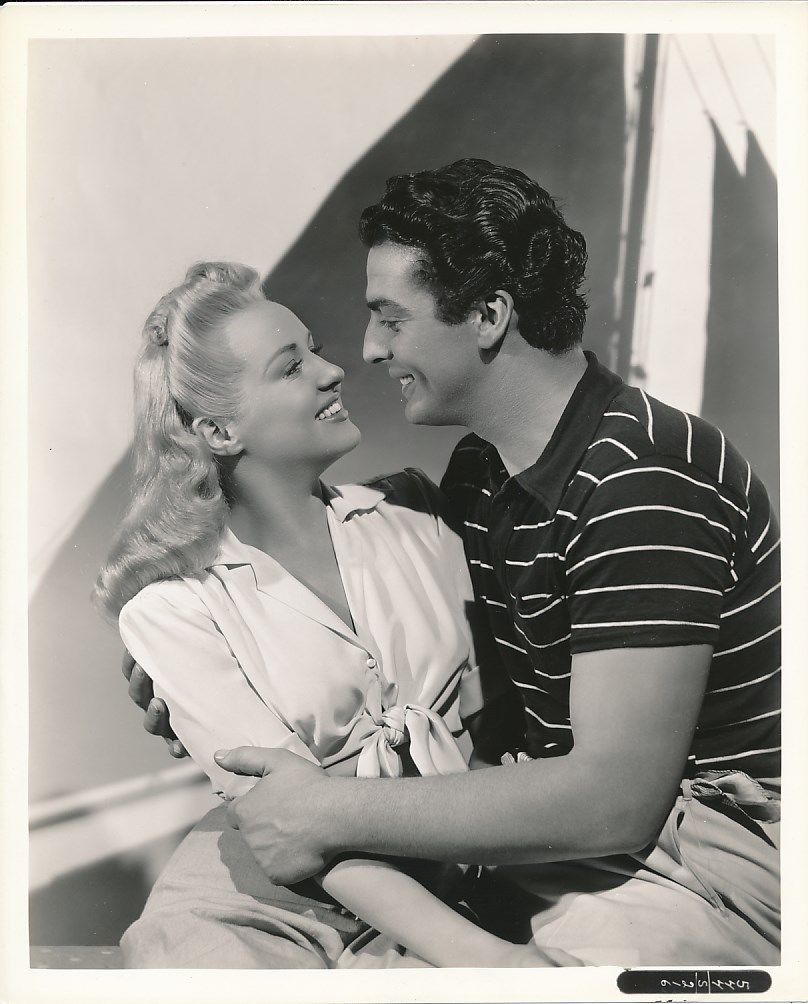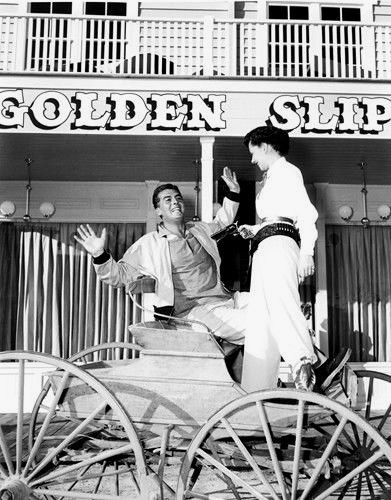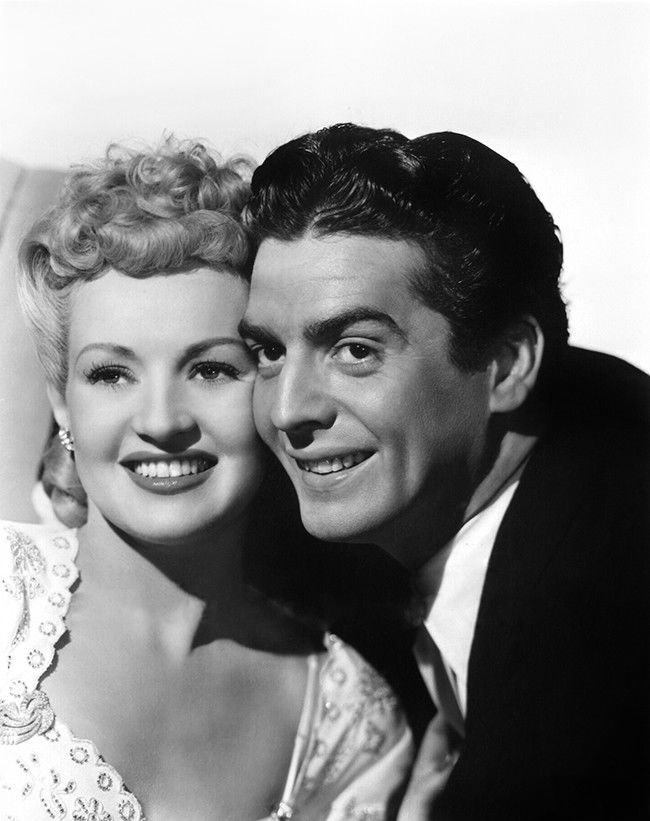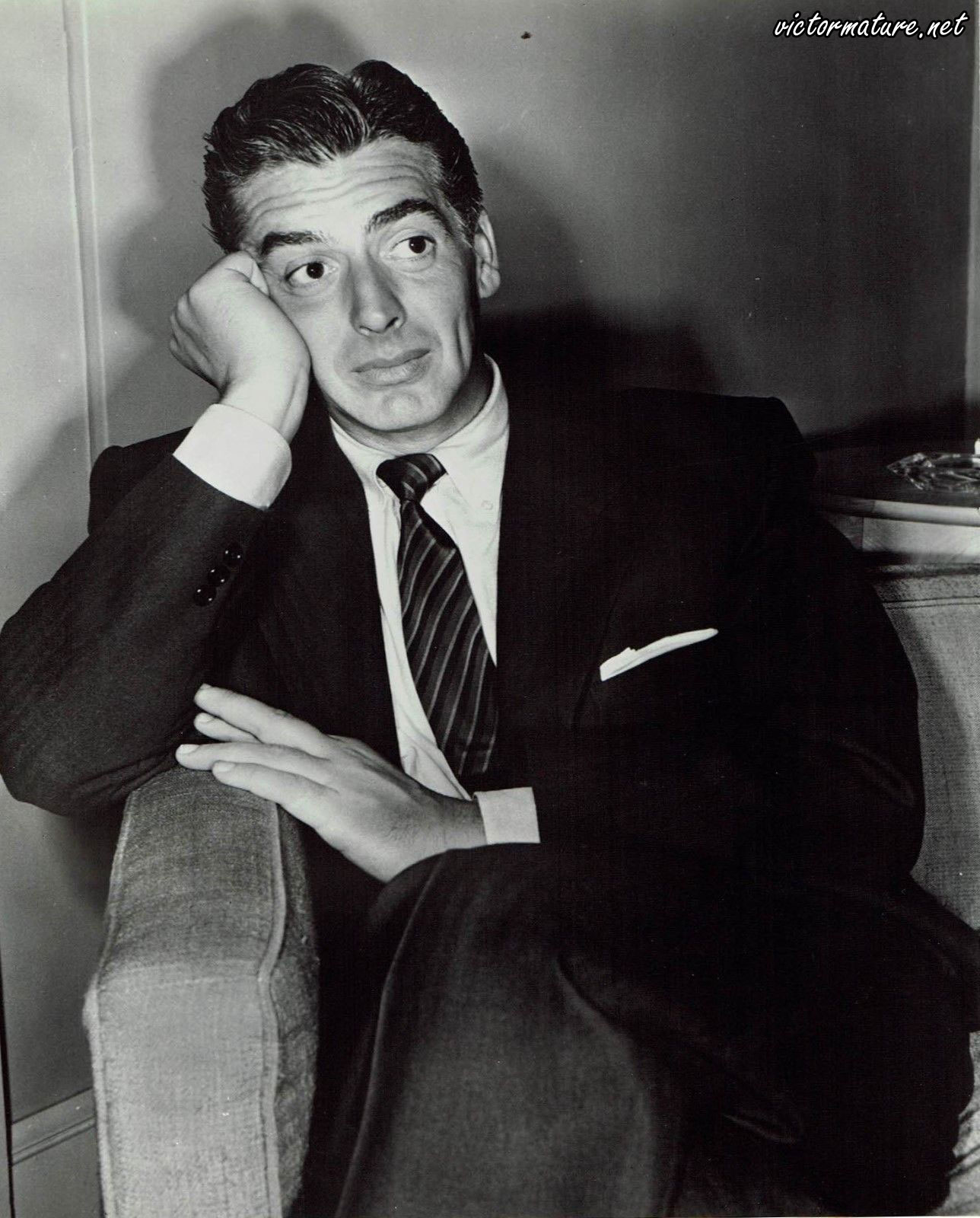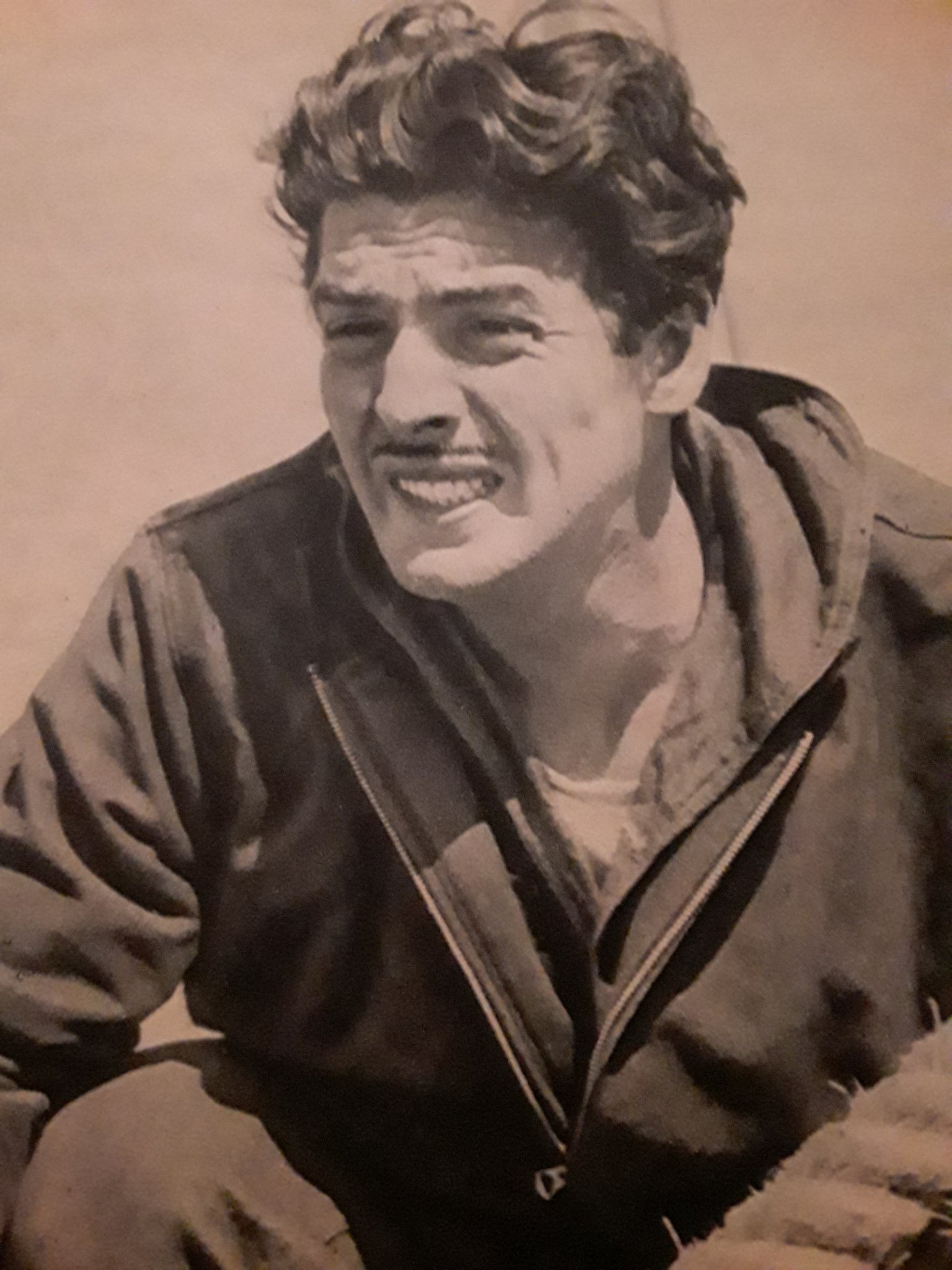 The Monkees' Psychedelic 'Head' Returned to Hollywood for its 50th Anniversary Screening! -- Michael Nesmith tells the story of how he cold called Victor Mature and asked him to be in the movie HEAD. He was in Rafelson and Schneider's office and since they weren't calling him, Nesmith did. The producers didn't believe he really had mature on the phone! #themonkees Thanks so much to Victoria Mature for the info!
https://twitter.com/SidGrauman/status/1058217597693386752
Thank you so much to Victoria Mature for sharing this great post! Here is Victoria's message:
50th Anniversary screening of #HEAD #TheMonkees ...Talkback with #MickyDolenz and #MikeNesmith interviewed by #AndrewSandoval
The #VictorMature stories start @22:00-28:10 ...ENJOY!!!
(From The REAL Peter Tork (official) FBpage):
"Many thanks to our friends at Davy Jones for sharing this great clip by Tim Powers of Andrew Sandoval from the HEAD event at the Egyptian Theatre. And what a special treat to hear Peter's #MonkeeBrothers discussing the making of the film. How wonderful, amazing, and deeply touching that this film and all involved are still so loved by fans. THANK YOU! ? ~ptfb team #WeAreOne #LoveIsUnderstanding "
https://www.facebook.com/tim.powers.5245/videos/258814364836832/
I haven't gotten to watch these yet but there are 3 video clips from the 50th Anniversary screening of Head last night. One is about 13 minutes and the other is about 34 minutes. The Q&A is on the first link. Have fun watching!
https://www.monkeeslivealmanac.com/blog/video-micky-dolenz-michael-nesmith-celebrate-the-50th-anniversary-of-head-in-hollywood?fbclid=IwAR0Wqr20f24RX3vU8vqY6mBrrOBdn64WfA9PHQDLzPhIy42Y6G6V3qo8jrU
Here is an interesting article that talks about actor's gestures in John Ford movies. This part is about Victor in My Darling Clementine. There is more about it and also many other movies. Check it out! : "Deborah Thomas (2001) discusses several other gestures in My Darling Clementine. Commenting on the film's mirrors and reflections, Thomas describes how Doc Holliday (Victor Mature) throws a glass at his reflection in his framed medical certificate (Fig. 12); Doc's throwing gesture provides "visual confirmation of our growing sense of him as a shattered man beyond Clementine's power to heal" (2001, 18). Underlining the significance of the setting, Thomas writes: Doc "is looking into an imagined past space which opens up to him behind the frame of the diploma whose glass he has smashed, rather than at a reflection of real physical space in the here and now" (2001, 18). The room's lace curtain reminds us of the "kind of clean and healthy dream from which he is excluded" (Thomas 2001, 18). Thomas contrasts Doc's throwing gesture as he looks at his reflection with Wyatt's gestures as he does the same, first in the barber's mirror and then in the shop window. When he looks at his reflections, Thomas writes, the surroundings incorporate Wyatt "firmly in the world around him" (2001, 19). As he checks his appearance in the window (Fig. 13), the reflection offers a "perfect image of the reconciliation of East and West, town and landscape, artificial improvement and untouched natural beauty, with Wyatt at its centre as the focal point and emblem of its harmonies" (Thomas 2001, 19). Having checked his reflection, Wyatt sits down and leans back, alternating his legs as he balances in the chair (Fig. 14). In Directed by John Ford, Fonda describes the filming of this gesture:"
You can read the whole article here: https://brightlightsfilm.com/wp-content/cache/all/john-wayne-burns-his-hand-gestures-in-the-man-who-shot-liberty-valance-john-ford-1962/#.W-JF9tVKjIV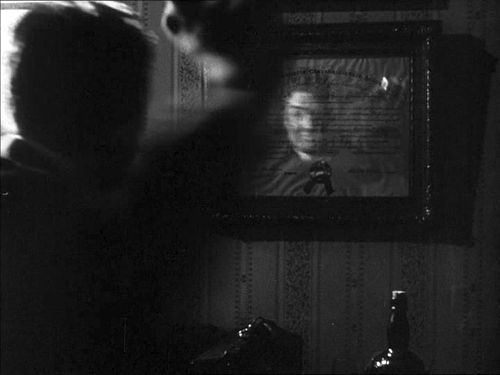 Screening Now - Thank you to Victoria Mature for the info! - #FilmClub #Noirvember selection hits our favorite @alamowinchester. We are starting with KISS OF DEATH from 1947 featuring Victor Mature, Brian Donlevy, and everyone's favorite, Richard Widmark! Screens 11/7 at 7pm! TONIGHT! Are you ready #FilmClub!! We kick off our six-part NOIR-vember series with the 1947 KISS OF DEATH featuring Victor Mature and Richard Widmark! Those who make it to all the films will find themselves a sweet reward! https://drafthouse.com/winchester/show/film-club-kiss-of-death?fbclid=IwAR19_ehsqKE9ga9eem65L7FqxIJEc7tL91aiyLeZK90wEiRybOQAzKsC5i0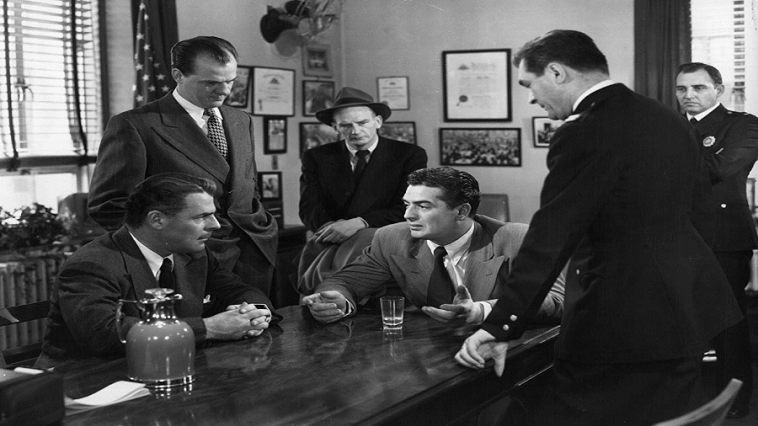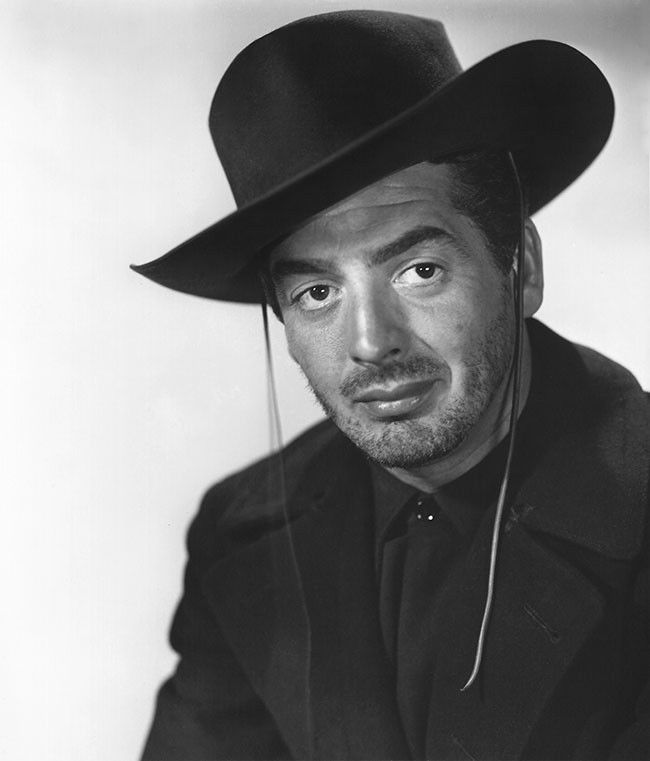 Check out this great photo! -- Look at this band of SQUEALERS!! #FilmClub gathered for our first of six films in our #NOIRvember series at the @alamowinchester! Last night, KISS OF DEATH (sorry about the "The") rocked our world with the strength of Mature and the insanity of Widmark! @VictoriaMature #NOIR -- Thank you so much to Victoria Mature for retweeting it from @cinemabandwagon!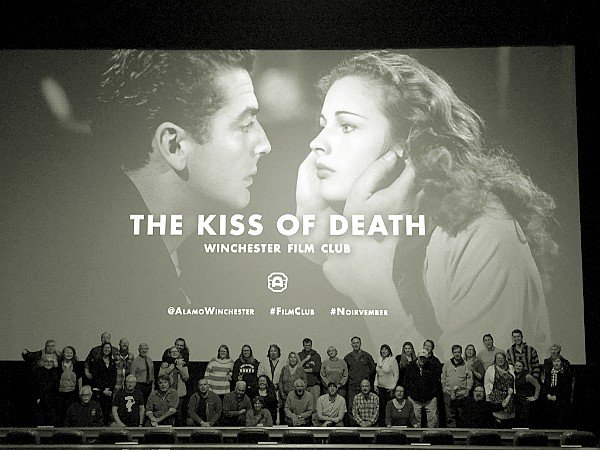 Check this out! VICTOR MATURE "Samson" Tunic from SAMSON AND DELILAH! $3,500.00 Thank you so much to Victoria Mature for the info! -- It says: Winner of the Academy Awards for Best Art Direction and Costume Design, "Samson and Delilah" (1949) is a biblical film of epic proportions! This tunic is an original costume worn by Victor Mature as Samson throughout the film's wedding party sequence. The gray wool tunic has short sleeves, a deep V-neck, and an integral wrap-around, pleated, knee-length skirt with a frontal snap-and-Velcro closure. It retains the internal Acuna Hollywood bias label handwritten, "Victor Mature." The tunic is in good condition, with fading throughout and small holes at the shoulders, waist, around the edges, and on the reverse near the bottom of the garment. A small tear is present under the right sleeve.
This item is accompanied by a Planet Hollywood Certificate of Authenticity.
Shipping insurance is limited to $1,000 for this item. This has already been factored into the item's shipping costs.
Hollywood Collectibles powered by Planet Hollywood.
Let Planet Hollywood sell your memorabilia! Please send a detailed inquiry by clicking the "Planet Hollywood" link and selecting "Ask a question" on our seller page.
https://www.amazon.com/VICTOR-MATURE-Samson-SAMSON-DELILAH/dp/B07JXSRCJ5/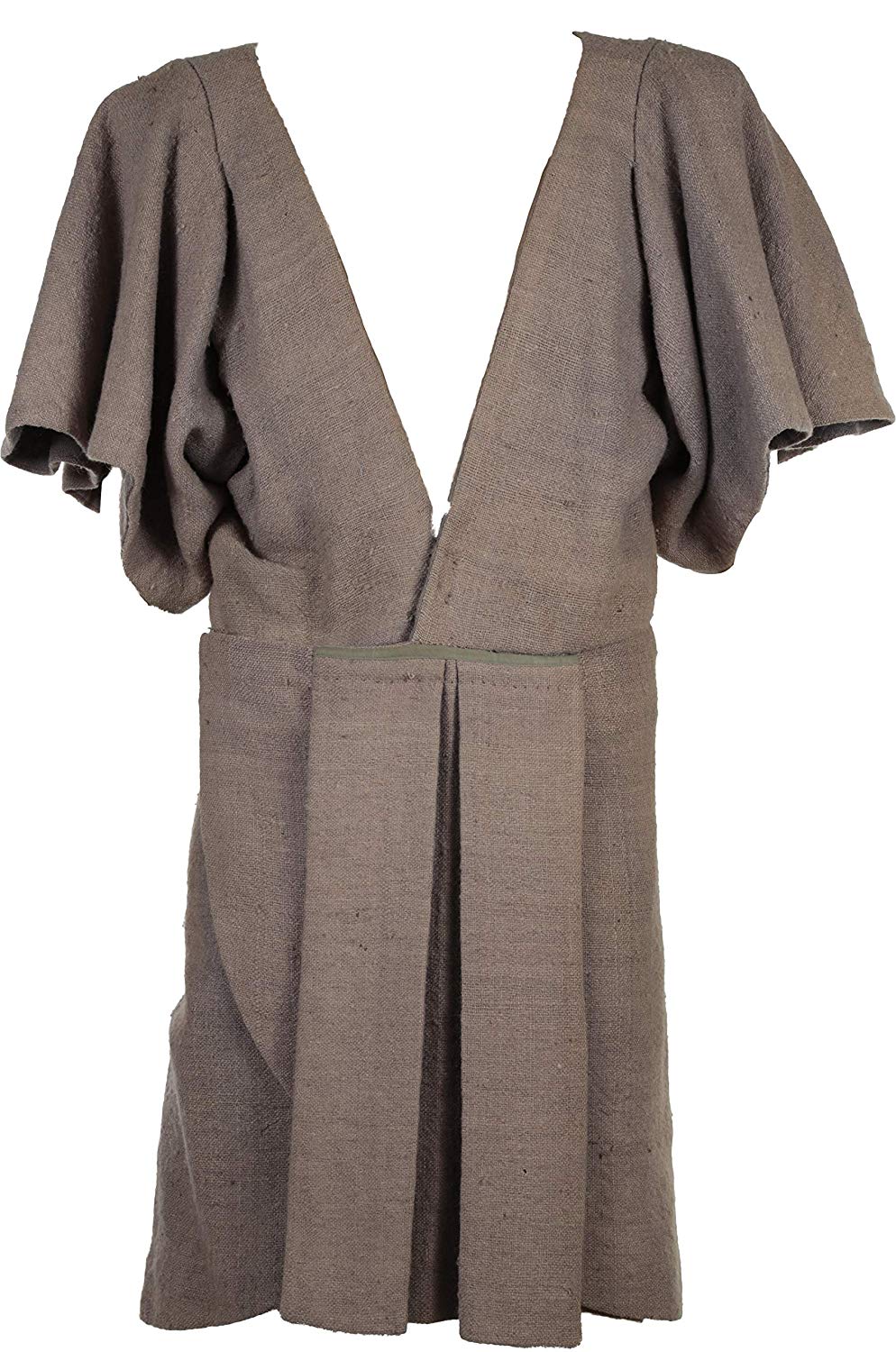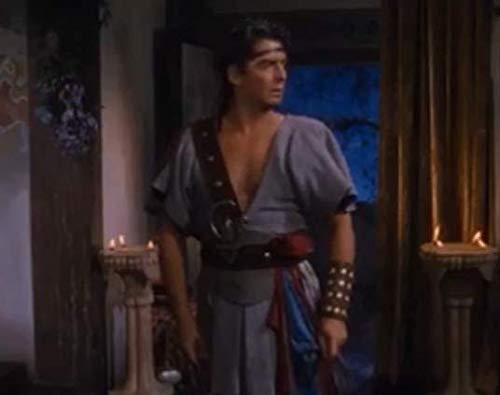 Check out this wonderful interview with Angela Lansbury - Leonard Maltin and Jessie Maltin recently interviewed her! Around the 34 minute mark she calls Victor a sweetheart. Thank you to Victoria Mature for the link! Can't wait to listen to it! http://maltinonmovies.libsyn.com/angela-lansbury?fbclid=IwAR2KsDxwVQBZsJBLJ6zisfSxS-9Vcu15VHtm_n_gspsyYhCpWAzTLFJuY00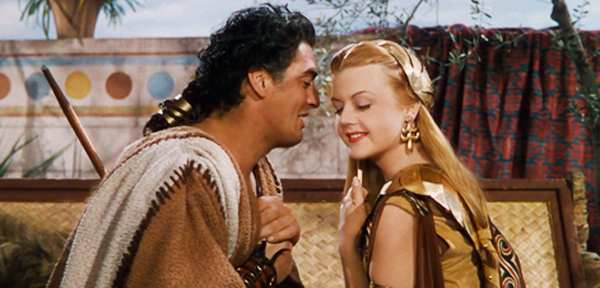 Thank you to Victoria Mature for this great post! She wrote::
Film Society Lincoln Center
#JacquesTourneur retrospective
#VictorMature films screening:
"Easy Living" (1949) 12/30 & 1/03
also starring #LucilleBall and #LizabethScott
"Timbuktu" (1959) 12/21 & 12/30
also starring #YvonneDeCarlo, #JohnDehner, and #GeorgeDolenz
December 30th is a #JacquesTourneur / #VictorMature double feature! ;-)
https://www.filmlinc.org/daily/jacques-tourneur-fearmaker-a-wide-ranging-retrospective-begins-december-14/?fbclid=IwAR1rG-uFccOaSjmTIO4PfCsIHzqjed3_m8r9o4upv5-7caCscCVuT3oOovM