Last updated: Friday, February 6th, 2004
---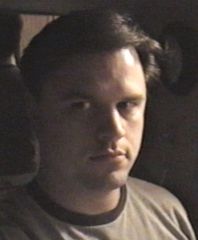 Steve's 100% Frame-Free Web Page
And it's text browser friendly as well!!!
---

Welcome to my Web Page!

If you're easily bored without pretty graphics to look at, TOO BAD...at least for now!




STUFF TO DO AROUND HERE
NOTE: Requires MPEG Audio Layer 3 (MP3) Player
[Steve's Quicktime Movie of the Week (" " "!)]
CONTENT: "Quizno's 'We Love The Subs' Ad" (~4.1MB)
NOTE: If you have JavaScript enabled, this link MAY redirect you to
something other the video file. It is recommended that you save
the link to disk rather than follow it.
[Steve's Sexiest Guy Pic of the Week (" " "!)]



---
Website maintained by:

[email protected]


Info about this website.


This web page best viewed with ANYTHING (supporting 80-column text)!!!