Back to Full Map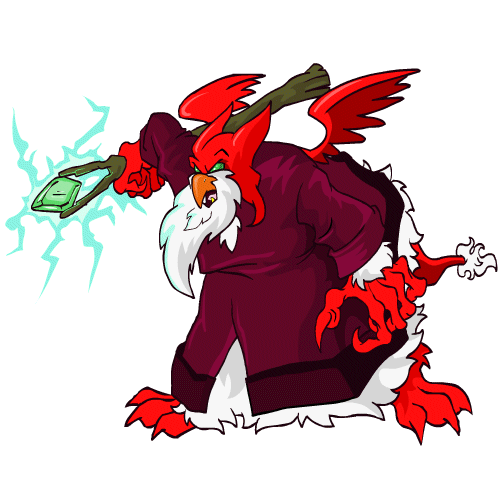 Jahbal
......

Level - 50
(Normal) Health - 700
(Evil) Health - 840
(Insane) Health - ??

Can blast you for 50 Posion Damage upto 2 Rounds in a row (maybe more)!
Can blast you for 90 ICE Damage
Can blast you for 70 STUN Damage
Can Drain and Add to itself 150 Health Points!
Can magically heal 150 Damage!
Can STUN you for 3 Rounds!

You are attacked by Jahbal!

Before the battle:

Jahbal regards you with cold eyes of fury as you approach him. "You have thwarted my plans long enough, PreyingTigress!" he shouts.

After defeating Jahbal:

Jahbal is hurled off the balcony by your blast.

Jahbal was carrying a Superior Healing Potion!
You gain 5000 Experience Points for defeating this creature!


CONGRATULATIONS!!! YOU HAVE BEATEN NEOQUEST!

You may now start a new game on the Evil! difficulty level! (Go to the Options menu to do so.)
Good luck!

You receive a Bronze NeoQuest Trophy!