pictures of the World: Sucre Bolivia
---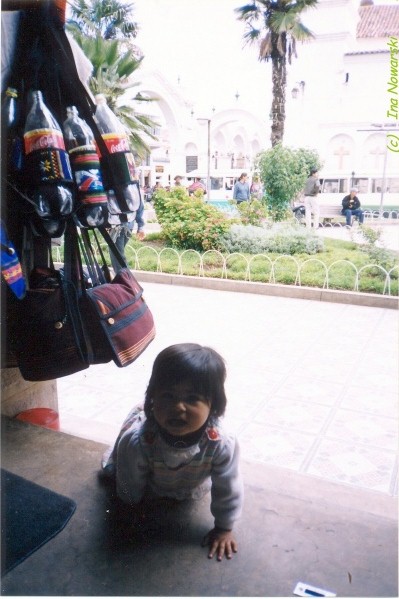 Sucre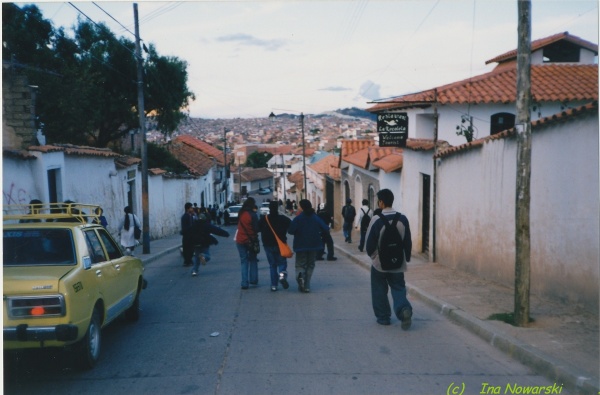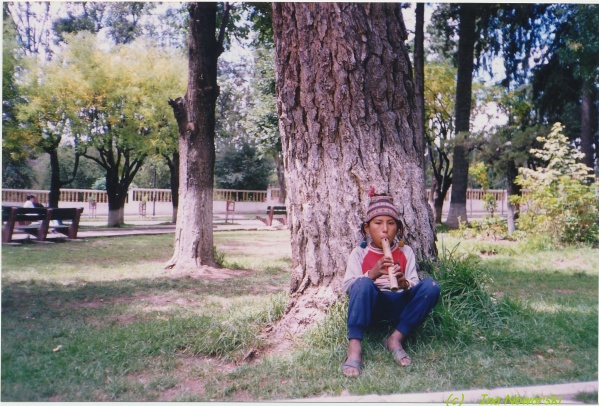 Sucre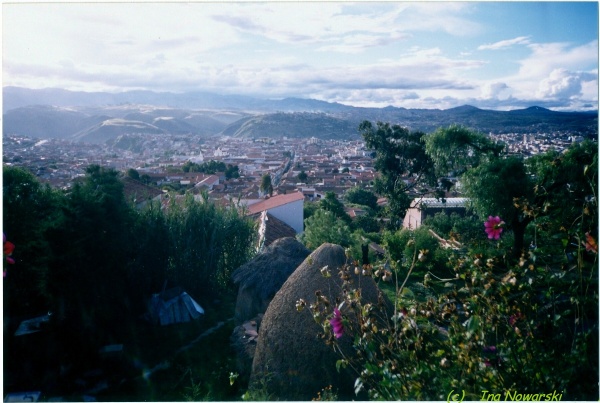 the best view from the Caffee at Museo de los Ninos Tanga-Tanga, Plaza de la Recoleta Sucre Bolivia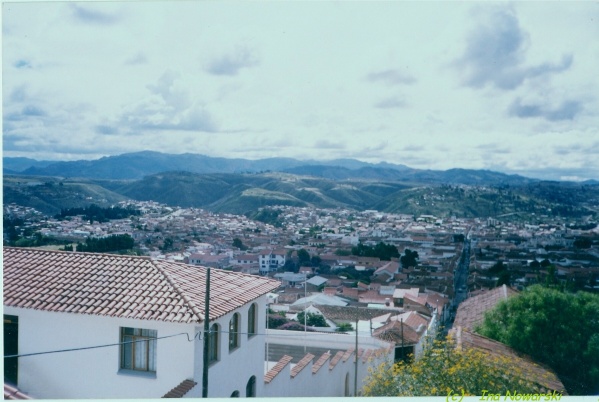 Sucre is the capital of Bolivia, thanks to the Supreme Court. This is one of the highest cities in the world. It was founded in 1538 under the name of Chuquisaca, after the discovery of silver deposits of the area became known as La Plata ("Silver City") and the last time it was renamed in 1825 in honor of one of the followers of Bolivar – General Antonio Jose De Sucre.
Currently, it is also called or Charcas Ciudad Blanca ("White City"), so Sucre is known as the "City of Four Names".
The first half of the 17th century was the "Golden Age" Sucre (then La Plata), because the huge profits from the exploitation of nearby silver mines of Potosi have allowed the local elite to build many beautiful churches and monasteries, extravagant palaces and administrative buildings, which are still preserved by creating capital of the glory of one of the most picturesque cities in the world.
Sucre is located at an altitude of 2790 meters above sea level (the airport – almost 4000 m), in a broad mountain valley on the eastern edge of the Altiplano. The city is inhabited by the Quechua Indians, known for their weaving, which is considered one of the most advanced in South America.
The main square is Casa de Libertad where independence of Bolivia was declared.
One of the oldest universities in Latin America's - Mayor de San Francisco Xavier, founded in 1624.
points of iterest:
Palacio de la Glorieta
Fort De La Glorieta
National Library of Bolivia
City Hall Theatre
church of San Miguel, the oldest church in Latin America,.
In the Dinozaur-Marc Valley, 10 km north of Sucre are traces of dinosaurs and fossils of plants and animals of the Jurassic period.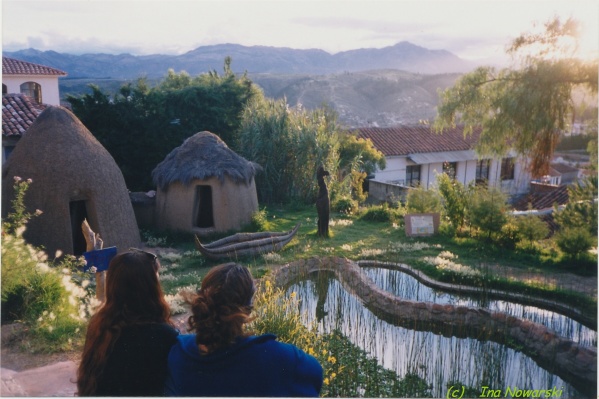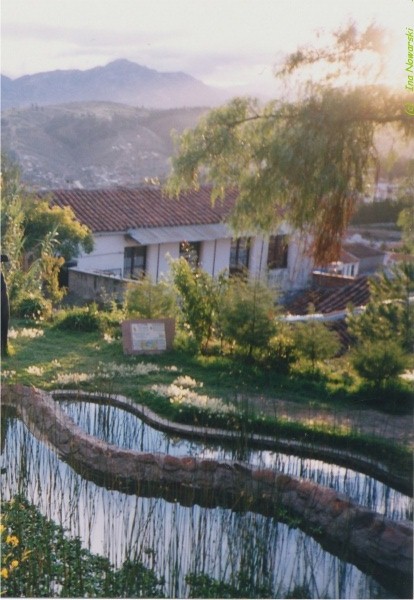 Sucre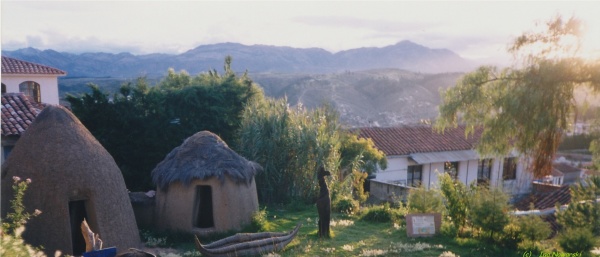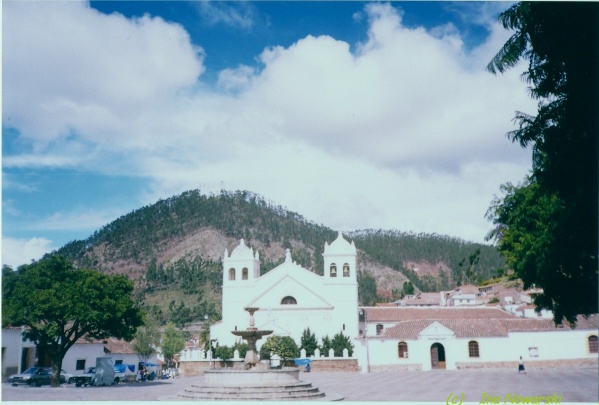 Sucre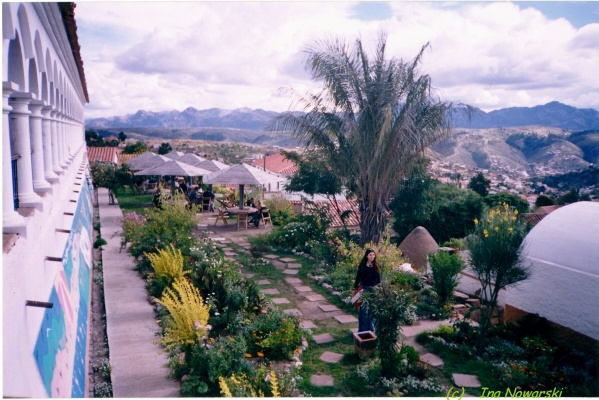 ---
Potosi 6 April 2003
---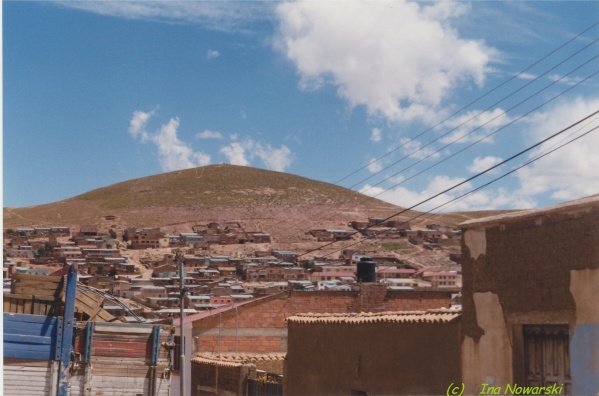 Potosi



Potosi is the main attraction of Sucre . It is located in 164 kilometers from Sucre at an altitude of 4100 m above sea level, claiming to be the highest city in the world (possibly there are higher cities in Tibet). Potosi was founded in 1545 near the deposits of silver. The city center is Plaza de Armas and the convent of San Francisco.





---

all pictures on this pages (c) Ina Nowarski

30 March - 5 April 2003


---
---

created: 26 May 2011
updated: 26 May 2011

Free Web Hosting