pictures of the World: Lencois (Lenšˇis) Maranhenses National Park, Parque Nacional dos Lencois (Lenšˇis) Maranhenses, Brasil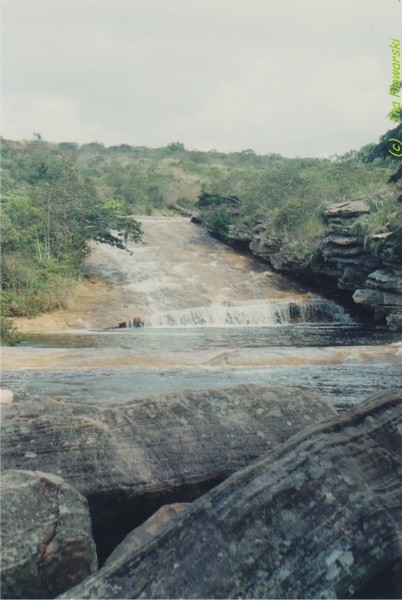 The park is located in eastern coast of the state of Maranhao by the banks of the Preguicas River, in North-East Brazil, east of the Baia de Sao Jose. It is an area of low, flat, occasionally flooded land, overlaid with large, discrete sand dunes. Area 1000 km2 despite abundant rain, almost no vegetation. No access roads.
Composed of large, white, sweeping dunes, at first glance Lencois Maranhenses looks like an desert. The rains cause a peculiar phenomenon: fresh water collects in the valleys between sand dunes, spotting the desert with blue and green lagoons fullest between July and September.
The area is also surprisingly home to a variety of fish which, despite the almost complete disappearance of the lagoons during the dry season, have their eggs brought from the sea by birds.

Nicknamed as the Brazilian Sahara. Endless ocean of high white dunes, among thousands of cristal lakes.
Tour departing from Barrerinhas is along Preguicas river to the Atlantic Ocean beaches and Atins village. On both banks of the river many types of tropical palms, like Babassus and the Buritis.
From the top of Mandacaru lighthouse near the ocean, beautiful view of the park and the dunes bordering the sea.
The most popular beaches are Ponta do Mangue Moitas, Vassouras, Morro do Boi and Barra do Tatu.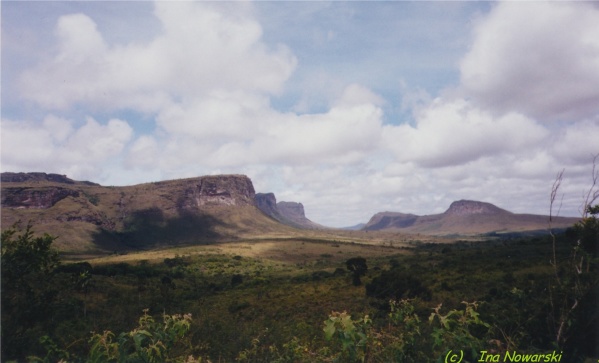 ---
all pictures on this page (c) Ina Nowarski

created 27 May 2011
updated 25 December 2017