pictures of the World: Trancoso, Bahia, Brasil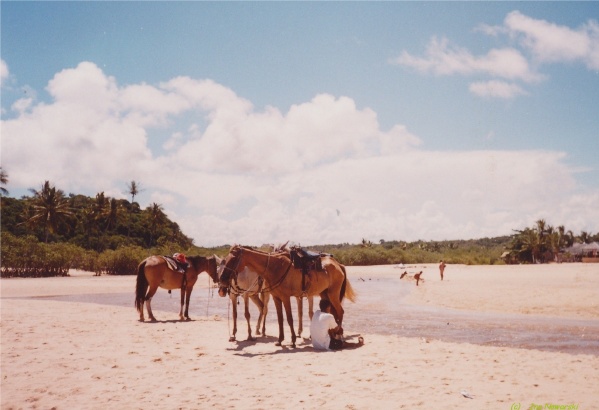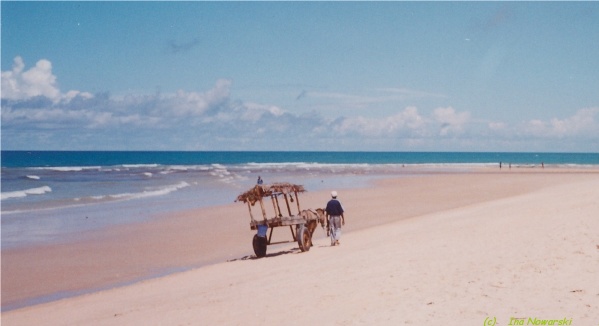 Trancoso is a village near Porto Seguro, Bahia, Brazil, part of Atlantic Rain Forest National Park.
The region was the landing point of the Portuguese explorer, Pedro Alvares Cabral to Brasil, 21 April 1500.
The village retains the original style of its housing architecture. It is famous for its beaches, such as Praia dos Nativos, Praia dos Coqueiros and Praia do Espelho.
The main square is known as 'Quadrado', though it is rectangular.
Trancoso is famous for its white, semi-deserted beaches. Most of them are protected by reefs and form natural swimming pools at low tide.
Praia do Espelho (Mirror Beach)
This is the most famous beach of Trancoso, with powder white beaches and natural warm swimming pools created by reefs at low tide.
Praia dos Coqueiros (Palmtree Beach)
Praia dos Coqueiros, or Palmtree Beach, is a small beach with medium waves and most of the time protected by coral reefs. This beach has the nickname Palmtree beach because of the more than hundred beautiful palmtrees that are typical for this region of Bahia.

Praia da Pedra Grande (Big Rock Beach)
It's narrower than the other beaches and with fewer tourists.
Praia Dos Coqueiros
Is the last beach where you will find restaurants and some beach hotels. The more distant beaches are deserted and known locally as beaches to practice surfing and topless sunbathing.
Praia dos Nativos (Local beach)
Praias dos Nativos is one of the most famous beaches of Trancoso, therefore, most crowdy.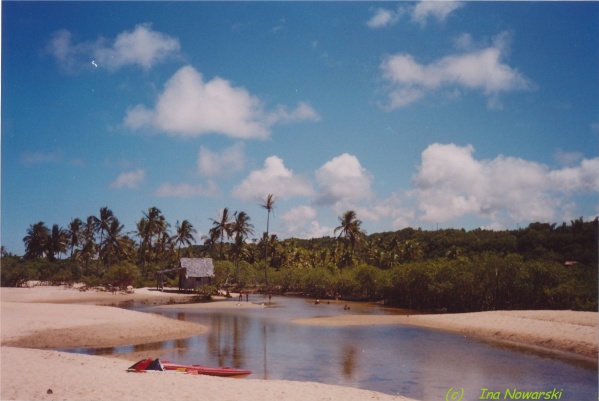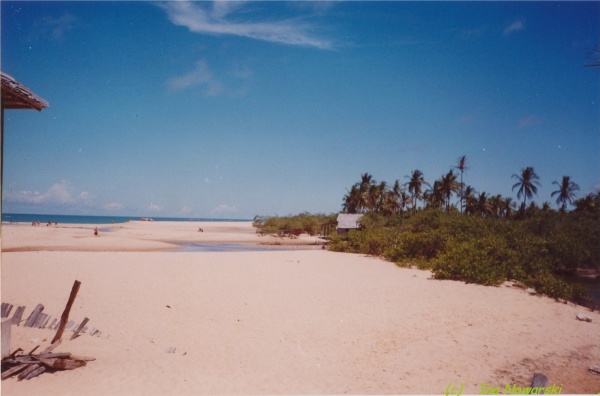 ---
all pictures on this page (c) Ina Nowarski

created 27 May 2011
updated 25 December 2017