Photos

Front entrance, St George's German Lutheran Church, Little Alie St. This is the church the family attended and were christened at. It was founded in 1762.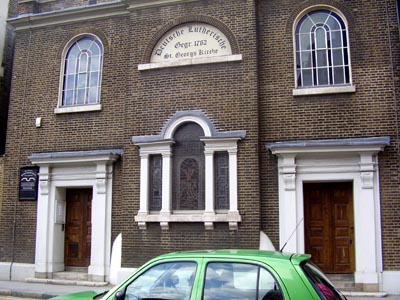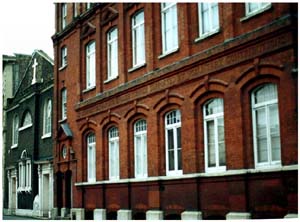 St George's Church on the left, St George's German and English Schools on the right, Little Alie St. The schools were added to the church in the mid-19th century.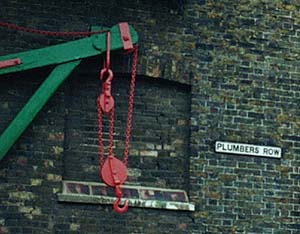 A recent photograph of Plumbers Row, the family's first home in Whitechapel, showing the only surviving building from their period - the back of the Whitechapel Bell Foundry)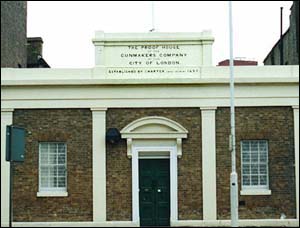 The 17th-century Proof House of the Gunmakers' Company of London, corner of Commercial Road and Little Alie St. Elizabeth's father was a gunmaker: they would all have known this building.
Also, clicking here will bring you to some photos of the German Hospital in Dalston, where Jakob died, and some history about it.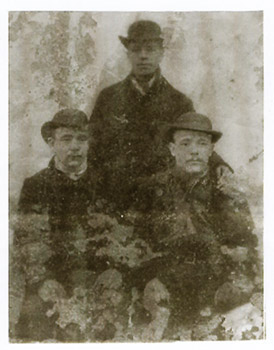 This photo shows John Ullinger, on the left, and his brother Daniel on the right; the figure at the top is unrelated, as far as I know. It's hard to guess at their ages, but Daniel looks to be at least 20, so it must have been taken in the 1880s. Many thanks to his daughter Eleanor's family for providing it. If anyone has a better copy of this photo, or can tell me any more about it, please get in touch!