And yet some, still undaunted, agree to praises of the Council. An attitude which imposes two explanations. Some, because they welcome the negative effects in the post-Conciliar period internally. The others, because they force themselves in a denial of reality and try to keep these effects to which they object inside, to desperately to ignore them, because criticism of the council was made successfully into a taboo. ♦ Read More Here.
Evidence of Satan in the Modern World
by Leon Cristiani
The evildoer is not happy. If one is full of oneself, one is full of a devilish spirit. We destroy men's souls through their senses. God makes use of men to test them. If you suffer affliction, receive it as an act of Grace. The Cross is preferable to all things. God carried the Cross for the salvation of men, and he makes those whom he loves carry it too.
The world believes that humility is weakness and incapacity: and I say that humility is power and grandeur. If you knew the misery of the reprobate, you would all be saints!
There is no language to describe the torments of the damned; there is no human mind able to comprehend them.
He who loves men more than God will not be loved by God. God allows misfortunes for the spiritual betterment of men; in order to bring them to himself and make them return to him. Never forget that crosses are better than honours.
We must understand that life is short and that we must endure our troubles in a spirit of penitence, as they came from God.
One cannot love God without loving one's neighbour. Happy are they who can leave all for God.
Ah, if only men could see how beautiful is a soul in a state of grace.
Happiness is not here below: he who possesses God possesses everything.
The rich should be the banker of the poor. God has put these riches into his hand to help his fellow men: he is God's business-man.
The rich man should despise himself and follow the teaching of our Saviour, who said: 'It is easier for a camel to pass through a needle's eye, than for a man to enter the Kingdom of God when he is rich' (Mark X, 25).
But, strange to relate, Isacaron had no sooner pronounced these edifying remarks than he fell into a rage and began to blaspheme God, insult God's creatures, even insult himself. 'Woe to the proud,' he cried, 'Woe to me, Isacaron. It was pride, ingratitude, and disobedience that led to my rebellion and damnation.'
Isacaron's reflections
Here are some further reflections by Isacaron on various subjects:
On Pilate: 'Pilate, as a judge, knew that he was condemning an innocent man, and yet the Devil drove him to condemn the sovereign Judge, the Judge of judges. Pilate, by washing his hands, soiled them.'
On Mary Magdalene (from whom, according to the Gospels, Our Lord drove out seven devils): 'Mary Magdalene is a very great saint, in whom one can put one's utmost trust. As soon as she had the good fortune to know God, her contrition was so great, her tears so abundant, that no devil could make her sin again. She is a model for all true penitents, who should make her their special advocate with God, for God grants great favour to those who invoke her aid.'
On meditation: 'If you meditate truly on the life of our Saviour and of his Blessed Mother, I defy you to commit the slightest sin against God.
'Hunger, thirst, death, are nothing: only sin is to be feared.' On Christian perfection, replying to a lady who asked Isacaron to tell her the nature of Christian perfection, and the way to attain it, he said:
'To hold mortal sin in horror; not to commit even venial sins voluntarily; not to lose sight of the presence of God; to know how to humble oneself all the days of one's life, for pride is the worst of all vices; to set a good example and give good advice; to do penance, as the Forerunner demanded. And let him who is holy become still more holy.'
Prayer to Mary To conclude these aphorisms from so strange a source, here is a prayer to Mary, composed and dictated by the devil Isacaron.
Prayer
O divine Mary, I turn towards you In total trust, For you abandon no one. You who have at heart the salvation of man, to whom God refuses nothing that you ask him, take me under your powerful wing. If you deign to grant my humble prayers, all hell is harmless against me. You who are, in some way, the mistress of my fate, my fate is in your hands. If you abandon me I am lost without help! No, you are too good to neglect those who hope in you. Pray to the Holy Trinity for me and I am sure of my salvation! Ah, if I could make you known to all dwellers on earth, if I could proclaim your power everywhere! That which I cannot do myself I beg the Heavenly Hosts to do. Let even devils be obliged to proclaim that you are the masterpiece of God's works, that the power of God lies in your hands, that you are terrible to devils, and that all is subject to you. You are the incomparable, you alone are Virgin and Mother, you gave the world its Redeemer. You stand apart with St. Joseph. Thus you are more to be revered than all the angels and all the saints: You are truly divine. I trust in you, in the firm belief that the infernal powers cannot triumph over me. So be it! All the angels, all the saints bless you for ever! So be it!
Having made this prayer, we are told that the devil suddenly became jovial and, alluding to the fact that Antoine Gay had been shut up for three months as a madman at the Antiquaille in Lyons, remarked: 'They can go and look in all the asylums before they find a madman who can dictate a prayer like that!'
Taken from Evidence of Satan in the Modern World, by Leon Cristiani. Ch. 4
Available at EWTN library: -- Evidence of Satan in Modern World -- -- * * * Blessed Maria Serafina Had a Vision of Luther in Hell -- (page in Spanish) To see this page in English, click at the top of the page to activate the Google translator tool.
• 50 Years After Vatican Council II. • The Effects of Vatican II. • Why the New Mass and New Rite? 25 min. • The Hermeneutic of Catholicism. • Destruction of the Sacred Liturgy *

• Peter Kwasniewski on Liturgical Reform (podcast) -- • EWTN: Peter Kwasniewski discusses the Sacred Liturgy. 56 min. • Webcast of Traditional Masses *

Talks of Father Gregory Hesse
• A summary of Fr. Hesse's talk on the documents of Vatican II -- • Fr. Hesse: Truth about Second Vatican Council • Fr. Hesse: Modernism and Pope Pius X *


• Fr. Hesse's qualifications: Fr. Hesse was appointed theologian by the Holy Father, John Paul II. He had his Doctorate from the Pontifical University in Rome in theology and canon law. Fr. Hesse spent 15 years in Rome, and was the secretary for Cardinal Stickler for 2 years.
• Vatican II, as a Whole, is unacceptable to a Catholic -- Fr. Gregory Hesse
• Fr. Hesse: A 3rd Conversation on Tradition vs. Modernism.
• Fr. Hesse: The New Mass is the Foundation of a New Faith & New Church.
• Martin Luther, Saint or Sinner?. talk by Fr. Hesse.

A Summary of Fr. Hesse's talk on the documents of Vatican II

Fr. Hesse qualifications: Fr. Hesse was appointed theologian by the Holy Father, John Paul II. He has his Doctorate from the Pontifical University in Rome in theology and canon law. Fr. Hesse spent 15 years in Rome and was the secretary for Cardinal Stickler for 2 years.

Quotations regarding the unchangeability of the Sacraments:

Canon 13, 7th Session of the Council of Trent says: "If anyone says that the received and approved rites of the Catholic Church, wont to be used in the solemn administrations of the sacraments, may be condemned, or without sin be omitted at pleasure by the ministers, or be changed by any pastor of the churches whomsoever into new ones; let him be anathema." Some translations in English mistranslate as "…or be changed by any pastor of the churches into new ones…". The word 'whomsoever' includes the Pope himself who is the Prime Minister (pastor). Latin: per quem cumque Ecclesiarum Pastorum

The Council of Trent does not need to tell me that any pastor cannot change the rites.

Pope Innocent III said that if any future Pope tries to change the sacraments, he must not be followed.

At Council of Florence Pope Eugene IV had as his theologian Cardinal Torquemada who wrote a book titled "Summa Ecclesia", which says that if a Pope tries to change the sacraments he puts himself outside the Church. For this work Pope Eugene IV gave him the title "Defender of the Faith".

Pope St. Pius V in response to the Council of Trent's dogmatic definitions wrote his bull Quo Primum. This bull clearly states that the Roman rite and those rites greater than 200 years old, cannot be changed and that any priest cannot be forced to say any other rite. All Popes after this time up to and including Pope John XXIII interpreted Quo Primum as binding on them. (See Appendix A).

Now many Catholics who are "conservative" acknowledge these documents and agree that the old rites should be preserved but defend Vatican II and say that it never intended to change the rites and these are just abuses. Fr. Hesse will show that the second Vatican council did intend to change the rites and do have heresy in them. Therefore Vatican II must be rejected in total, not in each line as they do occasionally quote old Councils.

Due to many misunderstandings Fr. Hesse gives many theological definitions to assist the average lay person to understand the issues better before beginning a review of the Vatican II documents.

Definitions –

Objective vs Subjective:

Objective means something concerns the thing or object. Subjective means something concerns the person. When I make an objective judgement I judge facts or things or actions. When I make a subjective judgement I judge a person (which I do not want to do). Objective concerns the thing itself. Subjective means what something means to me. Pope Eugene IV in the Council of Florence (1441) pronounced that no one who is not subject to the Roman Pontiff, even if he thinks he sheds his blood for Christ, can be saved. The Pope makes an objective judgement. He does not say that all Protestants are in Hell. Objectively speaking they have no chance to enter heaven. Subjectively we do not know what the Lord will do with them. Two rules of the church: The church does not judge the dead. (De Mortuis Ecclesia non judica.) The church does not judge internal things (De internis Ecclesia non judica.).

Material vs. Formal:

Material means that something is there i.e. It exists. Formal means it is declared as such. If I say John Paul II is a material heretic, that means, he has all the matter of a heretic. It can be proven, that many of his writings, or things that he said, are heretical. I would not dare to say he is a heretic (formal) for no one can judge the Pope and no one can judge his intentions or conscience. I see heresy, it is there (material), but one cannot say it is formal heresy. For instance, the Pope will say "according to tradition…" and then he proceeds to say something wrong. An example of formal heresy would be if he should say something like "Contrary to what the Council of Trent says, I tell you…" some heresy.

Valid vs. Licit:

Valid means it takes place, it happens. Licit means that it is allowed or legal. For instance the Roman Catholic church has always recognized the fact that the Russian Orthodox Church has all seven sacraments, valid but not licit since they are heretics and schismatics. Heretic because they say the Pope is not infallible and schismatic because they say the Pope does not have the primacy.

Act and Potency: (entire philosophy of St. Thomas Aquinas is based on this distinction).

Anything that is, can be in two ways, Actually or Potentially. The new philosophy / theology does not use these distinctions. When John Paul II says "all people are saved" is he correct? If he means potentially, then he is correct. If he means actually then he is in error. Our Lord says many go to the wide and broad way to hell. The Pope does not distinguish between act and potency.

Heresy, Schism, Error, Disobedience:

Schism means I separate myself from the Church, not denying anything of the faith itself but simply denying church authority. If I tell you not to do something that the Pope said was wrong then I just tell you what Pope Innocent III and Pope Pius IX said. If I tell you that you should not regard anything this Pope says then I would be leading you into schism. Do not deny the power of the Pope's authority! Just as President Clinton is president and we cannot deny this but if he tells me to disregard the 10 commandments I tell him no. This is not denying his authority, it is simply not obeying an unjust command, since I do not reject his power to give commands, just the command itself. This is our present relationship to the Pope.

Heresy means to know but deny or doubt a defined doctrine of the Church.

Error means you may have a mistaken understanding of what the church teaches. (i.e. you are erroneous). If there is something the Pope should know then I talk about heresy. If there is something he clearly misunderstood then I have to talk about error, always judging objectively and materially.

Disobedience has nothing to do with Schism, Heresy or Error. When Archbishop Lefebvre consecrated bishops he at first glance appeared to be disobedient. (He was not disobedient because it was an unjust command he did not follow and it was certainly not against the will of Christ or the Church). In no way can one say he was in schism because he never denied the Popes right to give a command, he simply said I cannot follow this one command because it is unjust. This is explained in another lecture given by Fr. Hesse.

You must understand these distinctions otherwise you will not understand what I am about to say. Next we must go over what is know as Theological Positions (Thelochi Theologica). These are finer distinctions than heresy and error as well as Catholic truths.

Catholic Truth:

De fide divina: By divine faith. That is it must be believed. These are such things as Canons of Council of Trent, Vatican I, etc. declare a dogma.

De fide Catolica: The church has always believed it. It is part of the faith (e.g. the creed).

De fide de finita: The church has always believed it but once in history a Pope has made a definition. (e.g. 1854 – Pope Pius IX proclaimed dogma of Immaculate Conception-this was always believed but was now defined on exactly what this was supposed to mean.

Fide Proxima: Close to the faith. It is not a dogma but the church has always believed it and it could be a dogma at any time. (e.g. Mary as Co-Redemptrix: Our Lady had first role in helping Our Lord in redemption, although only Jesus saves) This is a Sententia Fide Proxima, that is you may not deny it without fear of punishment from God.

Sententia Certa: It is not actually of the faith but we are very sure about it.

Sententia Communis: We may not be very sure about it but everyone says so, not in sense of democracy but in sense of historical accordance. Most of saints, theologians, Popes throughout centuries agreed on it.

Sententia Probabalis: It is probable. We don't know exactly. (e.g. if a person in mortal sin dies and makes a perfect act of contrition the church teaches most probably he will be saved).

Ecclesiastical Centures:

Heretical: directly denies dogma of the faith.

Heresy Proxima: does not literally deny a dogma but it coming pretty close to it.

Erroneous: It is not denying a dogma but just make a mistake about it.

Arrorea Proxima: It is not wrong in itself but by circumstances.

Temeraria: It is daring to say so. How dare you say it. It is Male Sonans (it does not sound good). It is offensive to pious ears. (Piario Aurreum Offensiva). It is scandalous when done in public.

Before starting a detailed examination of some of the scandalous documents of Vatican II, let me quote the Gospel.

"Who so shall offend one of these little ones that follow me it were better for him if a mill stone was hanged about his neck and he was drowned in the depths of the sea".

Some ask why is Fr. Hesse not nice and kind. "Think not that I have come to send peace on earth. I have come not to send peace but a sword."

Some say this Fr. Hesse is a rigorist. Let me quote another rigorist. "For verily I say unto you not one jot or one tittle shall in nowise pass from the law till all be fulfilled." and "I am the way, the truth and the life".

"But though we or an angel from heaven preach any other gospel unto you, than that which we have preached unto you, let him be accursed".
= = = = = = = = = = = =


* Hell: The Pain of Sense. 10-page booklet.
Ranjith: communion on the tongue only and while kneeling
The Archbishop of Colombo in Sri Lanka, Malcolm Cardinal Ranjith, has restored in his archdiocese the practice of communion on the tongue only and while kneeling. Last month, on the Feast of St. Joseph, he reiterated in an address to his clergy that this manner of receiving communion is mandatory for all of the faithful in his territory, even during outdoor Masses (emphasis mine):
May I also remind you once again that in all Churches and Chapels in the Archdiocese Holy Communion is to be administered only on the tongue and kneeling. This should be implemented as normal use even at Holy Mass celebrated with the participation of a big crowd outdoors.
On such occasions at least the youth and the children as well as the "youthful" should be called upon to kneel and receive the Lord. This is the most appropriate way of expressing our profoundest belief in the continuous and personal presence of the Lord in the most Sacred Host as we acclaim "down in adoration falling, lo! the Sacred Host we hail". And in all our Churches, as an expression of that faith our people should be called upon to receive the Holy Communion, kneeling. And so kindly take steps to fix the altar rails and a cushion line fixed to the ground before the railing so that all could kneel and receive easily. It is also good for us to explain to our people about the teaching of the Church on the Most Holy Eucharist as found in the Catechism of the Catholic Church Nos. 1373-1381.
The Archbishop also announced that he will personally take charge of the effort to correct liturgical abuses regarding Mass vestments in the Archdiocese of Colombo:
CONTINUE READING. Cardinal Ranjith to His Clergy --
---


. . . . . Battle Beads Blog. . . . Way of Divine Love, by Josefa Menendez (selections) • Victim souls: Videos *
• The Privilege of the Victim Soul. 3 min.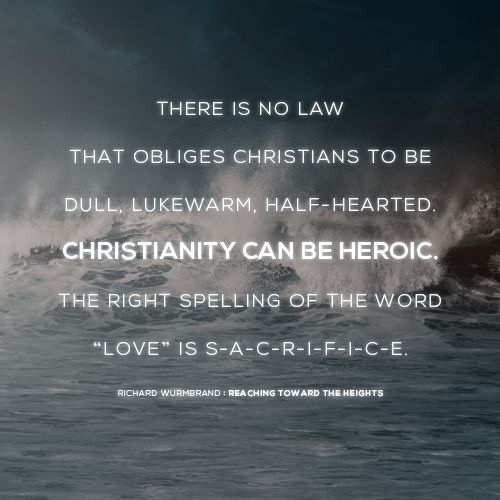 Visit other sites:
Atonement Booklets - ► Note new address: geocities.ws/atonement
God needs our suffering, to be used by virtue of the Communion of Saints, to assist other souls in their redemption.
God sends the heaviest crosses to those He calls His own,
And the bitterest drops of the chalice are reserved for His friends alone.
But the blood red drops are precious, and the crosses are all gain,
For Joy is bought with Sacrifice, and the price of love is Pain.
• Reflections from the Franciscan Minims: March 2001 Old issue of bi-monthly magazine of Franciscan Minims in Mexico --

• Other Issues of Reflections 2001--2005. Scroll down the page
• List of Atonement Booklets •
A prayer card of Maria Concepción Zúñiga will be sent free, to anyone who requests it. Write to: [email protected]
• Desert Fathers * • Atonement Booklets on Gloria.tv

Sacred Scripture - Catholic and Protestant - St. Therese's Little Way - Lust: How To Overcome It -

Albert Drexel
1889 -- 1977 -- Note new address: geocities.ws/mountzion/drexel
Author of "Faith Is Greater Than Obedience . . . . . Faith is Greater Than Obedience. Part 1. Download PDF -- Faith etc. Part 2. Download PDF --
Four Last Things --- Death. Judgment. Heaven. Hell.
-- with selections from writings of Stephen A. Foglein, "What Do We Know About Our Future? Heaven and Hell"
• Experience in Eternity. Death, Judgment, Hell, Purgatory, Heaven. From book by F. Moisseieva. 1928.
• Suffering is the Only Path to Triumph • Orthodoxy, by G.K. Chesterton • Frank Sheed • Who is ruling your heart? 30 min. • Aloysius --

• Miraculous Stories of the Blessed Virgin Mary, by St. Alphonsus • Christian Trumpet (prophecies), by Rossi

Christian Mystics -- Revelations of Saint Gertrude * • World Religions, Cults and Sects, by Jerome Dominguez, M.D. -- Dr. Dominguez passed away on May 27, 2008.
• Deliverance from Addictions and Demons, by Dr. Dominguez, M.D. * * Love and Marriage: A Symposium
Gregorian Chant: Music to find inner peace. 72 min. (Gloria.tv)
Gregorian Chant * * * * * * * * How Dark Were the Dark Ages?
Padre Pio: A Catholic priest who worked miracles and bore the wounds of Jesus Christ on his body. -- Download PDF -- 92 page biography with photos.
PDF Books
• Secret of the Rosary, by St. Louis de Montfort. Download PDF • Hell in the Mind's Eye -- PDF book

• Marie-Julie Jahenny, by de la Franquerie -- Download PDF *

"You, Too, Go Into My Vineyard," by John Haffert --- Download PDF -- 228 pages with illustrations. -- "The call of the Lord Jesus 'You, too, go into My vineyard" never fails to resound in the course of history: It is addressed to every person who comes into this world."
Rev. F.X. Schouppe: Purgatory. -- Download PDF - - * * - - The SOUL of the APOSTOLATE, by Jean-Baptiste Chautard. Favorite book of Pope Pius X. -- Download PDF
Catechism of the Four Last Things -- Download PDF
The Tragedy of Thomas Merton, by Michael Baker -- Download PDF
St. Gertrude the Great - The Exercises - Download PDF
Free Catholic E-Books Download
Living Rosary Association of Saint Philomena. USA
Elizabeth de Dijon, of the Holy Trinity

Elizabeth of the Trinity: "I Die Daily"
Humility: More Precious Than Gold (Littlest Souls Blog) -- • Littlest Souls - " I make the most beautiful masterpieces precisely from souls that I have drawn from the lowest things, from the mud, because I have more material to work upon."– Our Lord to Sr. Benigna Consolata Ferrero (d. September 1, 1916)
• Ven. Louis de Blois: Thoughts on Paradise -
• Story of a Soul - PDF • Other formats - Autobiography of Saint Therese of Lisieux --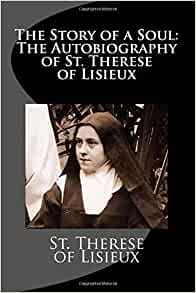 Way of Divine Love. A Call to Souls. (Battle Beads Blog) -- "A Cup of Cold Water," and other booklets copied on this site from Atonement Booklets.
Treasury of Latin Prayers . .

.
Traditional Catholic Prayers & Devotions in Latin and in English ------- G.K. Chesterton: Poems: Download PDF
• Magnify His Name, by Handel. from Music Links - - All people that on earth do dwell. -- Guide me, O thou great Jehovah -- Holy, holy, holy --
♫ Cursos de Inglés, de Latín, y de Teclado ♫ • O what a beautiful morning (Canción)
Ingles Basico, por Augusto Ghio. PDF • Curso de Piano (video)
• Curso de Piano y Historia del Piano (descargar PDF) 309 pages
• Curso Básico para tocar el piano. 16 paginas. PDF --

• Método práctico para tocar el teclado. 63 paginas. -- PDF --
= = = = = = = = = = = = =
• La Tecnica Pianistica. 267 paginas. • Translate-es • Hanon •
• Classicalmusic.network -
• Aprende Latin con un libro de ejercicios
• Curso Latin para Principiantes

Powerpoint Presentations
Astronomie: Powerpoint presentation * * Russian Churches. Powerpoint. * * Creation or Coincidence? * Chinese Landscapes * * Great Wall * Oracion por la iglesia perseguida * Landscapes.
Holy Week in Seville * * Classical Period * * Salvation History • Sundar Biography pdf • St. Thomas Aquinas in 50 Pages, by Taylor Marshall *
Triregnum: Professor Albert Drexel: 1887--1977 * * * * * * * A Treasure Trove of Free Catholic Books
• Sinfonia No. 9, en re menor, Op. 125, "Coral." Beethoven. (Germ./Engl./Span. subtitles) 1 hr 19 min.
Symphony No. 9, "Choral", by Beethoven.


---
Perpetual Adoration
of the Blessed Sacrament --- (live image)
Imitation of Christ,
by
Thomas a Kempis
* * *
"With respect to the life of perfection, it is just as you have grasped it this morning. Let people be guided by the book written by my very beloved son, Thomas a Kempis. He entitled his writings 'The Imitation of Christ,' by an order that I gave him, because he wrote these marvelous pages by the light of my spirit." -- Our Lord to Madre Concepcion: Nov. 14, 1973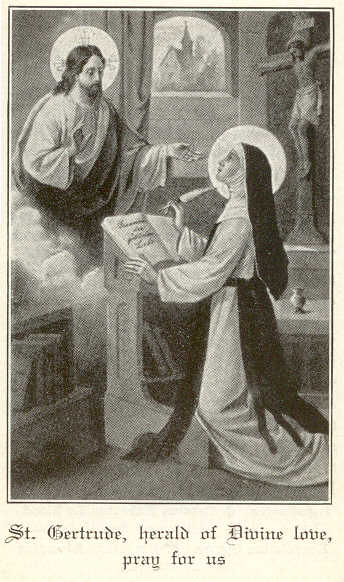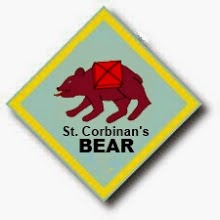 • Early Christian Writings - Prayer of Manasseh -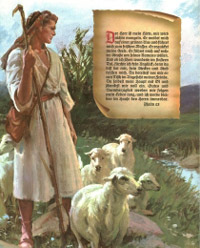 Revelations of St. Gertrude
Purgatory Page
Imitation of Christ, by Thomas a Kempis
Lives of the Holy Desert Fathers
St. Gertrude the Great. Feast Day: November 16
What is most pleasing to Jesus?
--- One thing is particularly remarkable in the life of St. Gertrude, the like of which cannot be found in the life of any other saint: it is the extraordinary promises made to her by our Savior in favor of those who venerate her.
The Hail Mary. 5 min.
-- Saint Jerome tells us that "the truths contained in the Hail Mary are so sublime, so wonderful, that no man or angel could fully understand them."
• Four Last Things: death Judgment hell heaven. 2 minutes.
• Four Last Things: death. 43 minutes.
One Community in Heaven. -- 11 minutes
Victories of the Saints. -- 7 minutes
---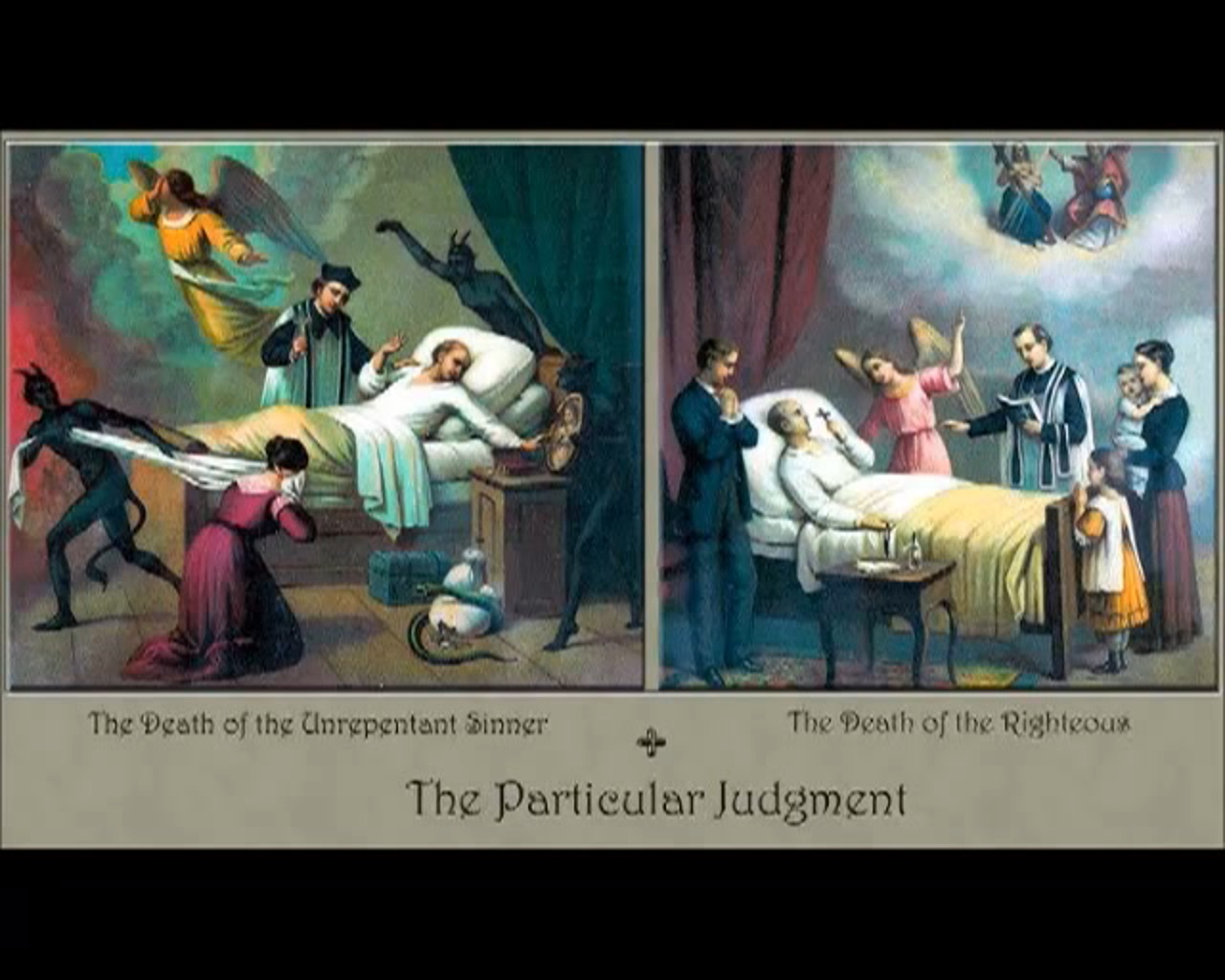 The Holy Sacrifice of the Mass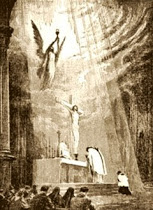 "We most humbly beseech Thee Almighty God, to command that these offerings be borne by the hands of Thy holy Angel to Thine altar on high in the sight of Thy Divine Majesty, that as many of us as at this altar shall partake of and receive the most holy Body and Blood of Thy Son, may be filled with every heavenly blessing and grace. Through the same Christ our Lord. Amen." -Supplices te Rogamus, from the Canon of the Mass (1962)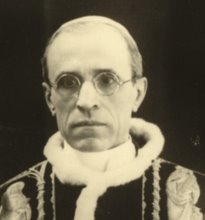 Pope Pius XII: "I hear all around me innovators who want to dismantle the Holy Chapel, destroy the universal flame of the Church, throw away her ornaments, give her a remorse of her historical past. Well my dear friend, I have the conviction that the Church of Peter must assume her past or she will dig her own grave."
---
---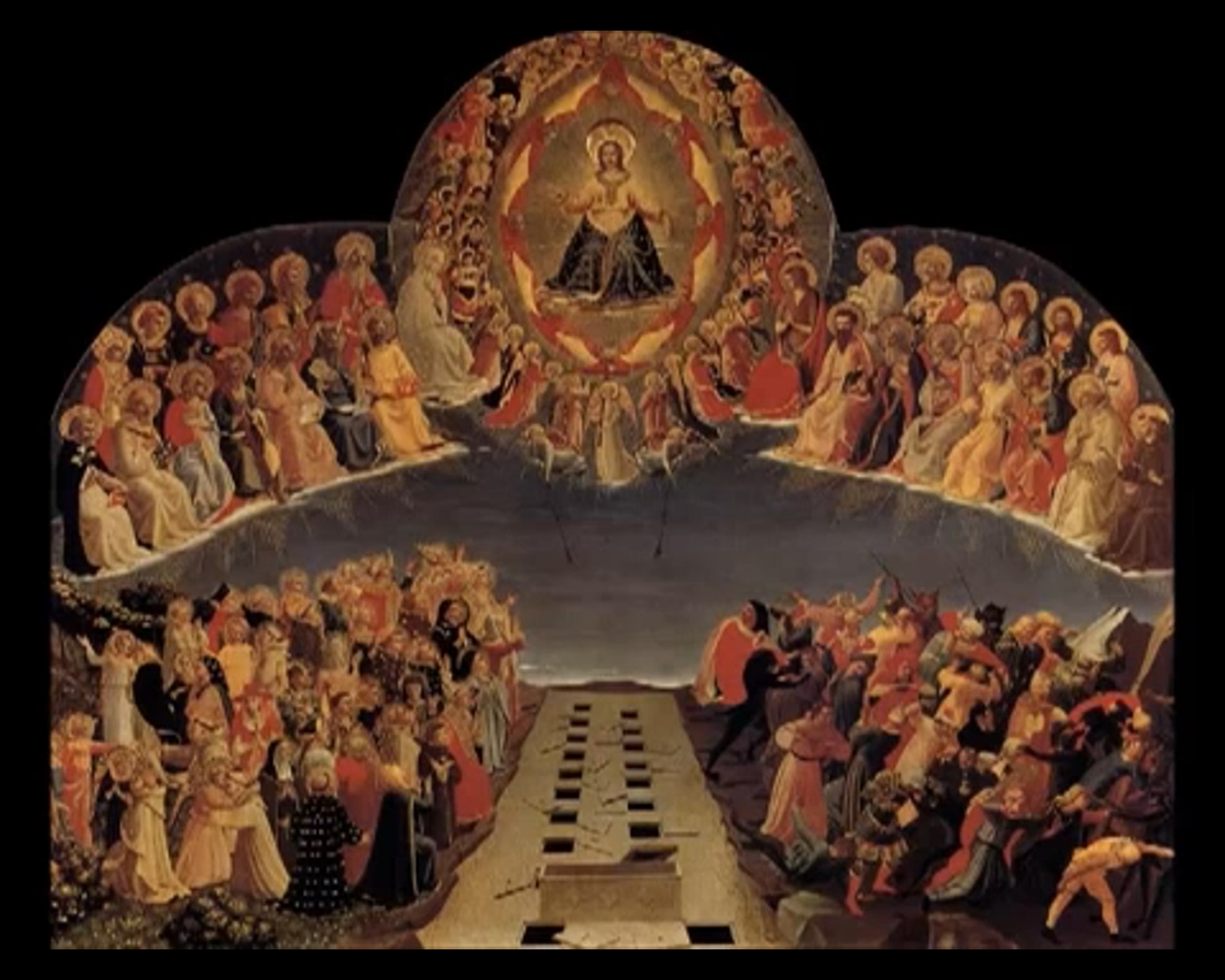 Links
Latin Mass Society
Douay-Rheims Bible Online
Regina Magazine
Crisis Magazine
Gloria
The Guild of Blessed Titus Brandsma

Pray the Rosary Everyday
Selection from "Victorious Queen of the World," by Sister Natalia.
Why Is Peace Coming So Slowly?
Sr. N.: A priest asked me the above question and I received the following answer from the Blessed Virgin: "The age of world peace is not delayed! The Heavenly Father only wants to give time to those who are able to convert..."
Jesus said: "This world is obstinate in its wickedness, but I cannot repent of My love. The world has reached the point where wickedness itself begs for a stop."
Our Lady: My child! You should know, the fire ravaging the world, the fire of Satan, is permitted by My Father! By the destruction of this fire, good is separated from evil, and the good, tried and cleansed by the fire, become noble and even better. Tell this to all My children!"
The Confusion in the Church
Sr. N.: "The Lord Jesus let me know that just before the victory that will bring peace to the world, great confusion and terror will reign in the Church. The reason for this confusion will be the penetration of godlessness into the closed sanctuaries of the Church; tradition will be ruined and there will be worldliness everywhere. This calamity will go together with the hatred and enmity among nations that will result in the outbreak of many wars. I learned that many will attack the Church; their goal will be to alienate the faithful from the Church, take away their trust in her, so that they become free prey for Satan." [As Pope Paul VI said: "The smoke of Satan entered the Church."]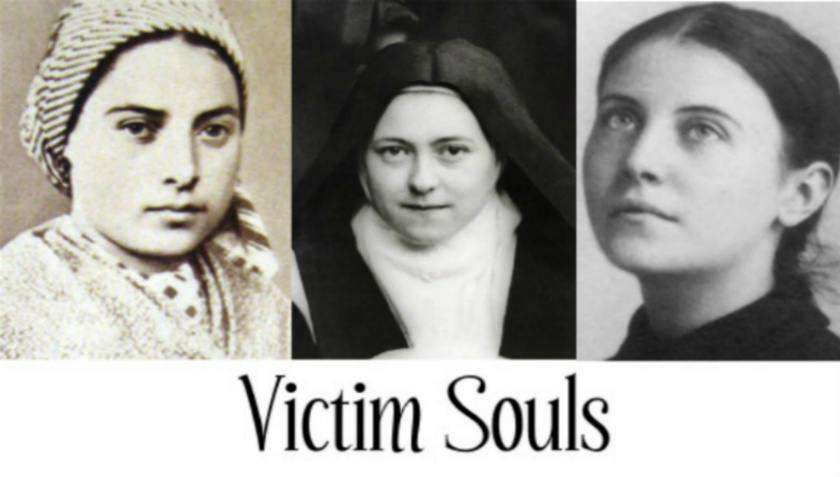 • The Privilege of the Victim Soul. 3 min. • Why Saints and Innocents Suffer. 15 min. • The Little Prince of Russia Alexei, Victim Soul. 16 min.

The Vision of the Coming Peace
Sr. N.: "I saw God's Holy Spirit, as a devastating fire, inundate the world. This fire did not bring peace, nor mercy, but devastating punishment. wherever the flame of the Holy Spirit swept through, the evil spirits by the thosands fell back to hell. Jesus showed me in a vision that after the cleansing, mankind will live an angelic and clean life. There will be an end to the sins against the sixth commandment, adultery, and an end to lies! The Saviour showed me that unceasing love, happiness and divine joy will signify this future clean world. When this glorious peace arrives and love reigns, there will be only one fold and one shepherd.
"My Jesus, what shall we do to hasten the victory of our Immaculate Mother and Queen? Jesus: "Ask her often: our Immaculate Mother, show us your power!" - - (selection from the book Victorious Queen of the World.)
---
---
---
IMMACULATE HEART,
VICTORIOUS QUEEN OF THE WORLD,
SHOW US YOUR POWER!
The book Victorious Queen of the World, is available from us. It is also available as an e-book in PDF format, free.

. Mexico: Factbook

.

---
---

Disclaimer. We do not necessarily agree with or support opinions expressed on other websites.

---
Jesus: "Pray the Rosary! Unite all your prayers with the Immaculate Heart of My Mother!"