home page of Lorraine Lee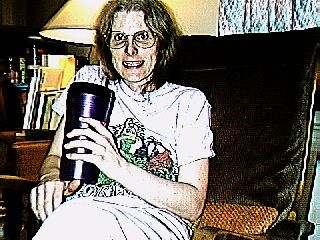 personal statement
I offer this web page to the public domain, as an exercise in samizdat (self publishing) for its own sake.
I with I had more information of tangible benefit to offer you the reader. I hope some may at least find my creations entertaining, or at least a welcome momentary deversion from the usual main$tream commercialist content.
The content here represents my agenda of doing whatever I can to promote certain ideas I believe in. These include:
transparency, or the idea that nobody deserves to be at in informational disadvantage when dealing with any public or private institution.

open systems, or the idea that the public interest is served to the extent that information wants to be free.

samizdat, or the idea that finding an audience for one's ideas shouldn't require going through "channels."

online community, or the idea that cypherspace is useful to society to the extent that it facilitates the process of like-minded people learning of each other's existence, and conspiring to change the world, again without going through "channels."
I hope some will find something worthwhile here, maybe even something thought provoking. Humyn correspondence is always welcome at n8chz AT yahoo DOT ca. I see websites such as this as akin to a message in a bottle...a desperate attempt to find an effective means of communication given ineffective tools.
73, Lori