Credits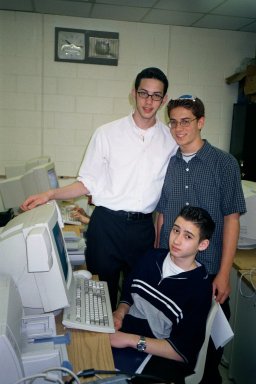 The following students helped out with the construction of the webpage:

Adam Lauer, Webmaster-Nikeair355@aol.com
Oren Hason - Hason04@aol.com
Daniel Granovsky - dyg45@hotmail.com
Justin Kohlhagen
Elahd Bar-Shai
Scanners: Davidi Jonas and Jamie Small
Photographers: Sharon Feder and Michelle Schwarzbaum
We would like to give a special thanks to the faculty members who helped us with this site. They are:
Mr. Howard Penner and Mr. Boris Zamikhovskiy in the computer room
Mrs. Beverly Geller our librarian
Our principals: Dr. Kalman Stein, Rabbi Shalom Richter, and Mrs. Elaine Keigher.


The background was borrowed from Eliezer Segal. Click here to see his page. There are many images on this page that were borrowed from other sites that we did not write down the name of so thanks to them too. If you see a graphic here that was borrowed from you please send an email with your name and web address and credit will be given where appropriate.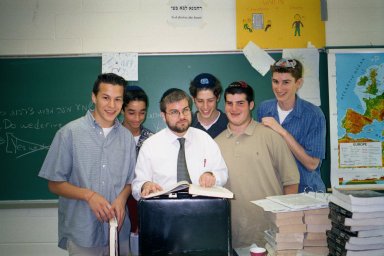 Rabbi Pittinsky with students from his 9T2 Gemara Class.