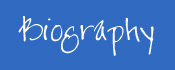 Jim Gold knows the meaning of a "golden hit." Born and raised in Detroit, Jim began writing songs and playing guitar when he was fourteen. In 1971, while he and a friend were playing at a Detroit club called the Poison Apple, (Jim worked in a welding shop during the day) he was discovered by Dennis Coffey and his partner Mike Theodore. Coffey is well known for his early guitar work on a lot of Motown records and for his hit single "Scorpio."
Out of this collaboration came two smash singles by Gallery; "Nice To Be With You" which was written by Jim, and "I Believe in Music." From here on in, Jim Gold knew what a "golden hit" could do. In 1972, Gallery was voted The Best New Single's Group of '72 by Cash Box, and The Best Vocal Group by Record World.
"I guess I was like a lot of guys at the time ... hit the studio, record a smash ("Nice To Be With You,") and find out Sussex (record label) wants a group instead of a soloist. We got a band together, called it Gallery, and toured like mad." -- Jim Gold, 1989.
In 1972 and 1973, Gallery toured with Jose Feliciano, B.J. Thomas, Billy Preston, and Charlie Daniels, just to name a few.
In 1976, Sussex Records folded, and so did Gallery. Jim released "I Can't Face Another Day Without You," his first solo album, and followed with "Hometown Hero" in 1978. Both albums received excellent reviews. Cory Wells of Three Dog Night waxed "Midnight Lady," penned by Jim, on his 1979 solo album.
When "Nice To Be With You" reached the one-million mark in radio plays, which means that radio stations in the United States have broadcast the song one million times - some 50,000 hours of air time, BMI Publishing awarded Jim to commemorate this distinction. "Nice To Be With You" has had over 4 MILLION performances to date, according to B.M.I.!
"What's interesting about this is that (writing) one song has afforded me the chance to do things that I have always wanted to do." -- Jim Gold
While he has not made an album in a while, Gold still writes songs with the hope that another Artist will pick them up.