Library
Since it began issuing stamps in 1926, Tuva, in the heart of Asia, has frequently been in the center of controversy over its postal service.
In the 1930s, Tannu Tuva pioneered the issuing of attractive topicals, and was severely criticised for it by many. Since 1994, more stamps bearing Tuva's name have appeared.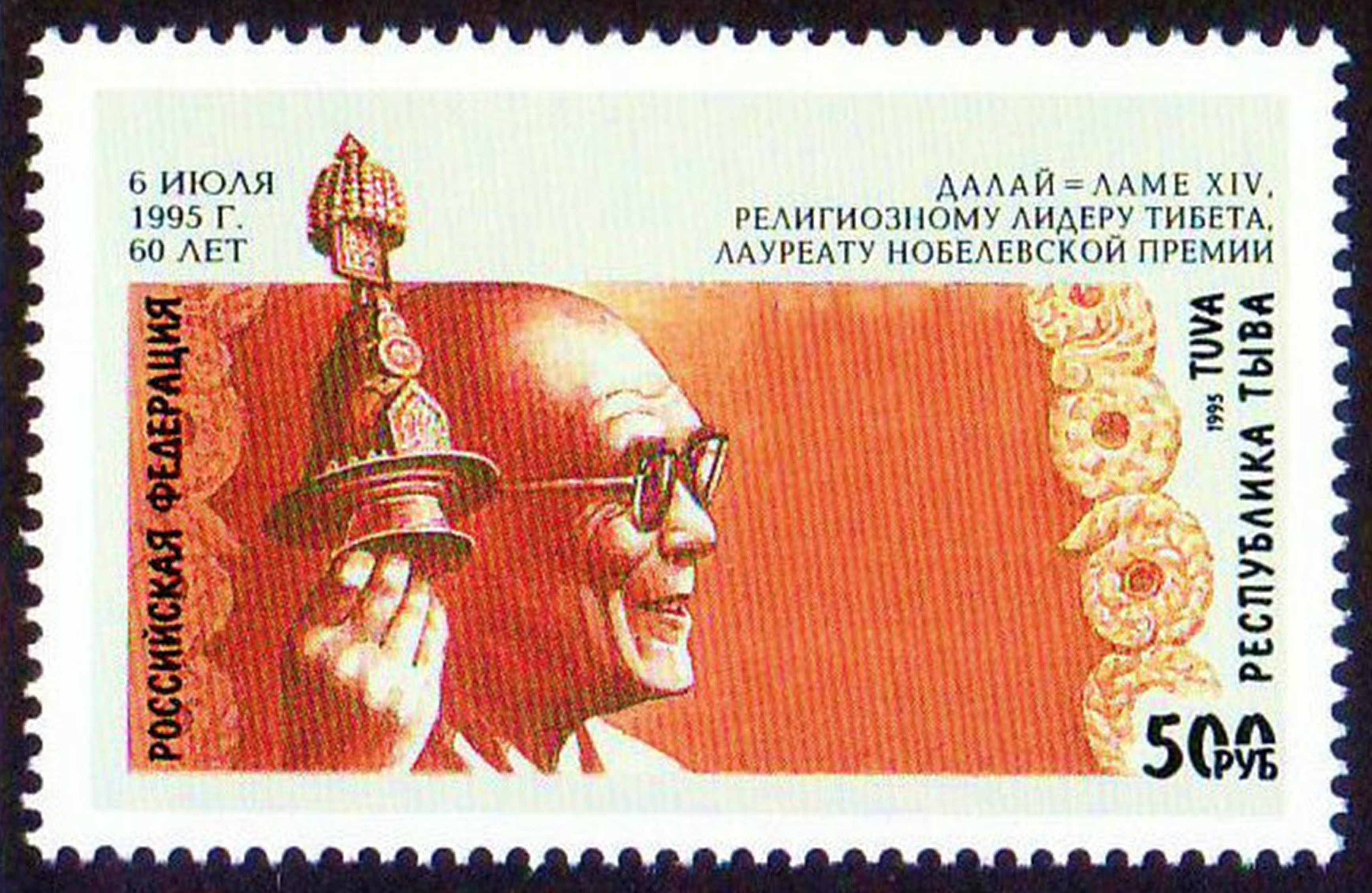 Despite the problems, many philatelists enjoy a fascination with Tuva. If you are among them, why not join us? Otherwise, please browse this site, and learn more of this fascinating country. View a map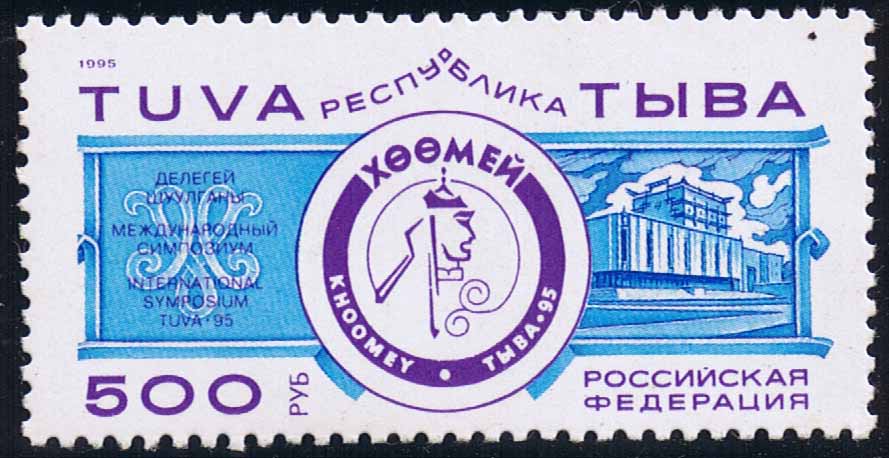 The Hoomei Symposium, 1995. Click this stamp to learn more about hoomei.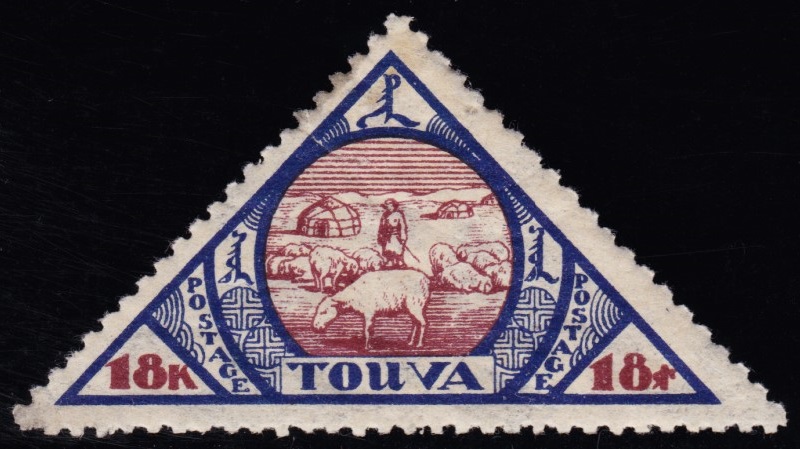 The beautiful 18 kopeck pictorial of 1927 showed that interesting shapes were all on for Tuva's stamps. The country has since issued many triangulars.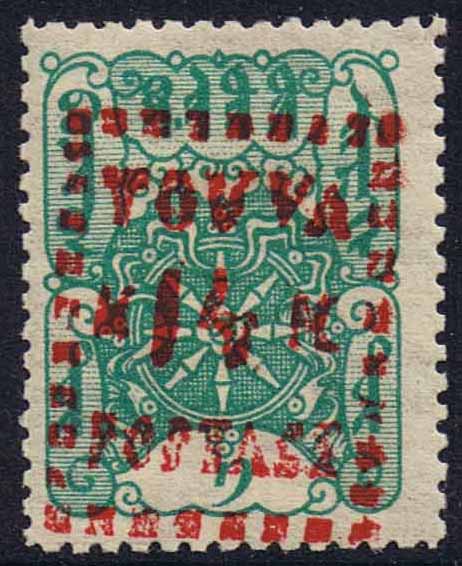 Hand-carved woodblocks were used to create the 1927 surcharges on the first issue.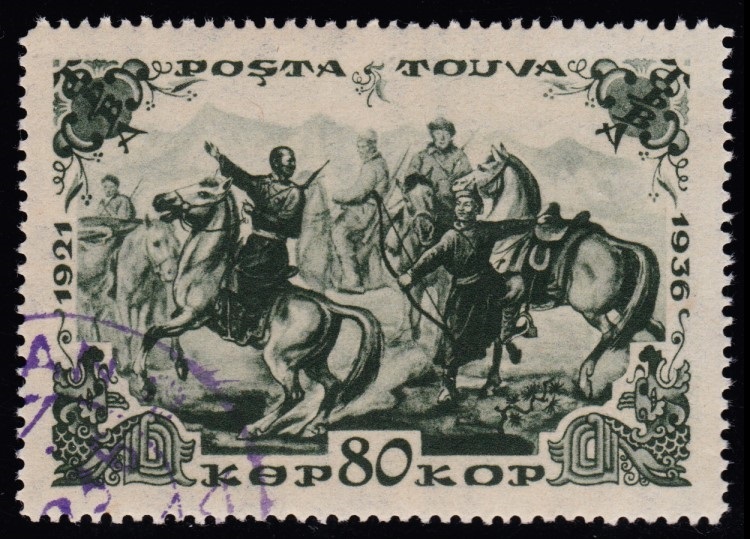 Between 1934 and 1936, many ornate and attractive stamps were issued. This one is from the 1936 Jubilee series.