---
<!~~~ ###HEADER### ~~~> <!~~~ ###### ~~~>
---
Italian Ancestor Origins
The most important step in Italian Genealogy Research is to find out exactly where in Italy your ancestors were born. The comune in Italy where they were living before they emigrated may NOT be where they were born.
---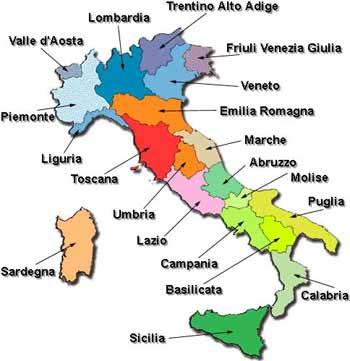 Finding Place of Origin of Italian Immigrant
Italy - Applied Research by Mary Ann McKennon

I. American Record Sources

Family records: official documents, letters, diaries, miscellaneous family records
Immigration and Naturalization Service records since 26 Sep 1906
Immigration Passenger Lists (See "Guide to Genealogical Records in the National Archives")
U.S. Customs Passenger Lists
Local and County Histories and Genealogies
Federal and State censuses
Vital statistics (marriage and death certificates)
Newspapers (see Gergory "American Newspapers..."): obituaries, biography or other newsworthy article on ancestor.
American church records
Cemetery records
Land and Property records: Grantee and Grantor deeds, Homestead Acts
Naturalization records: "Declaration of Intention" or "Petition" - See above mentioned "Guide".
U.S. Military records, 1798-1884 (on microfilm at LDS Genealogical Department Library)
Societies and Fraternal Organization records.

II. Reference Aids in locating Place of Origin of Immigrant Ancestor

American Sources

"Ayer Directory of Publications," Philadelphia, Ayer, 1975
Greenwood, Val D. "The Researcher's Guide to American Genealogy," Baltimore, Genealogical Publishing Co., 1973
Gregory, Winifred, "American Newspapers 1821-1936, A Union List of Files available in the United States and Canada," NY, Wilson, 1937
"Guide to Genealogical Records in the National Archives," Washington DC, General Services Administration.
Miller, Olga K., "Migration, Emigration, Immigration," Loga, Everton, 1974
Neagles, James C. and Lila Lee, "Locating Your Immigrant Ancestor. A Guide to Naturalization Records," Logan, Everton, 1975

Italian Sources

Genealogical Library of County Guelfo Guelfi-Cmajani, Via Torta 14, Firenze, Italy - Surname index with over 4,000,000 surnames, very expensive for them to do research.
Regional genealogies and histories at the LDS Genealogical Department Library
Province known, see state archives for records. Addresses found in "Archivum: Revue Internationale des Archives," Paris, Presses Universitaires de France, Vol V, 1955, pp. 141-154. Includes leva (conscription records), passport and emigration records, certificato di famiglia (Ufficio Anagrafe)
Indexes in State Archives to localize surnames: Leva; birth, marriage and death records in major cities; notarial records; genealogical and heraldic collections; other indexes depending on archive.
Civil Registration in Italy
I. Ufficio Anagrafe (Registration Office)

Certificato di Stato di Famiglia (Situazione di Famiglia): head of household and all family members, date and place of birth of each family member. This form follows family as it moves; receives copy of vital statistics each year to update forms.

II. Ufficio Dello Stato Civile

Birth Certificate (Certificato di Nascita): date of birth, place of birth, parents' names (including maiden name of mother)
Marriage Certificate (Certificato di Matrimonio): date of marriage, place of marriage, name of bride and groom, place and dates of birth of bride and groom, sometimes gives parents' names and occupations of bride and groom
Death Certificate (Certificato di Morte)date of death, place of death, date and place of birth (or age at death)

III. Use of Gazetteers

"Nuovo Dizionario dei Comuni e Frazioni di Comuni," 22nd edition, Roma, Dizinario Voghera dei Comuni, 1954. Find the name of comune (town). If not there look under name of frazione or try variant spelling. Find the name of the province - indicated after name of comune.
Write to appropriate agency in comune for records (Province name in parenthesis). Ufficio dello Stato Civile (and) Ufficio di Anagrafe.

IV. History of Civil Registration in Italy

Northern Italy: Napoleonic area (1803-1815). Bolzano and Trento (16th century to present).
Tuscany region (1808 to present)
Southern Italy and Sicily (1820 to present)
Rest of Italy (1869 to present)
Church Records in Italy
I. Catholic Parish Registers (Registri Parrocchiali)

Most begin about 1546 or later (since 1493 in Fiesole)
In local parish custody
Information found in local registers: date and place of birth or baptism, sex of child (shown by word for "born" nato or nata), name of child, names of parents, sometimes names of grandparents, names of godparents, residence, names of witnesses or proxies (if godparents not present), etc.
Often diocese has duplicate copies of marriage records with baptismal certificates of bride and groom.
Marriage records: names and residence of bride and groom (sometimes ages), date and place of marriage, names of parents of bride and groom (sometimes maiden names of mothers), marital status (single, divorced, widowed, etc), names of witnesses (sometimes ages and residences).
Death and burial records: date from about 1600. Give name and often age of deceased, date and place of death, residence at time of death, sometimes names of parents and spouse, place and date of burial.

II. Protestant Parish Registers

Mostly in North (Waldensians)
Date from about 1685
Contain basically same information as Catholic registers
16 Waldensian parishes filmed in Pinerolo district (in LDS Genealogical Department Library)

III. Clerical Survey (Status Animarum)

Taken at discretion of parish
Shows family groups within a parish
Some include biographical data such as birth dates, marriages, etc.

IV. Diocesan Records and Other Ecclesiastical Records

Confirmation books (Libri di Cresimati)
Excommunication books (Libri di Scomunicati) [Excommunicatione]
Special permission for persons permitted to marry relatives.
Church property records.
Records of Protestants who were converted to Catholicism
Biographical data on clerics (bishops, priests, etc)
Information relating to members of religious orders.
Extending Your Pedigree Where There are Gaps in Civil and Church Records
I. Notarial Records (Atti Notarili)

Marriage contracts
Dowry agreements
Wills and probate agreements
Donations of land and other property transactions
Name of father of parties often name in notarial records
Known also as insinuazioni (Northern Italy) and extensioni (other parts of Italy)
Kept in state archives
Usually being in 1300's and 1400's (some earlier)

Venezia 828
Firenze 1092
Genova 1154
Siena 1220
Bologna 1226
Padova 1228
Sondrio 1254
Udine 1259
Modena 1271

II. Property Appraisal Records (Estimi)

Periodic appraisal of property for tax purposes.
Date back early (1300's)
Gives names of parents or property owners
Estimi for Parma and Bergamo on microfilm at LDS Genealogical Department Library

III. Tax Lists (Catasti)

Lists head of household and dependents
Occupations and places of origin of individuals also given

IV. List of Human Mouths and Harvests (denuncie delle bocche umane e de' raccolti)

Lists complete family groups and ages
Used for tax purposes

V. Census of Travel Permits (Catasti degli patenti)

VI. Citizenship Records (Cittadinanza)
Gives place of origin of new citizens, their parentage, and other miscellaneous data
Covers early time period (1569 to 1796 in Venice)
VII. Golden Books (Libri d'Oro)
Lists of nobility and distinguished citizens
Printed and Other Secondary Sources in Italy
I. Regional and Local Histories

General source
Provides good background
Names important people of the area
In the LDS library mostly in Northern Italy and Sicily, a few for the rest of Italy

II. Biographical Encyclopedias and Dictionaries

Helps localize surnames. Indicates mostly nobility or distinguished citizens.
"Chi e?" Dizionario Biografico degli Italiani di Oggi
"Dizionario Storico-Blasonico delle Famigle Nobili e Notabili Italiane"
"Enciclopedia Storico-Nobiliare Italiane"

III. Periodicals [Genealogical Periodicals]

Few in Italy
Most deal with noble families
Good for locating surnames
No index - hard to use
Some regional periodicals

IV. Family Histories and Genealogies

Mostly nobility
Few in the LDS Genealogical Library
Usually excellent if one pertaining to ancestor is found

V. Reference Aids

The Church of Jesus Christ of Latter-day Saints Genealogical Society. "Major Genealogical Record Sources for Italy", Series G., No. 2, Salt Lake City
Leese de Breffny, Brian M. " Finding your Italian and Italian-Swiss Ancestors and Emigration from Italy to the New World," World Conference on Records, Salt Lake City, 1969, F-11
Leese, Brian M., "Report on Genealogical Sources for the Waldensians of the Piedmont Region in Northern Italy"
Cappelli, Adriano, "Dizionario di Abbreviature Latine ed Italiane", Milano, 1967.
"Atlanta Econometrico delle Regioni d'Italia," Milano, 1967.
Italy Istituto Geographico Militare. "Carta d'Italia"
"Nuovo Dizionario dei Comuni e Frazioni di Comuni," 22nd Ed, Roma, Dizionario Voghera de Comuni, 1954
---
Special Thanks to...
Cleveland Freenet
This information has been provided by ROOTS-BBS (415)-584-0697.
For more public domain genealogical software, data, and queries,
set your modem to 8/N/1 300 or 1200 and call ROOTS-BBS!
^ Back to Top ^
---
---
HOME
Italian Form Letters
Italy Genealogy Family Tree Help
Italian Names
Passenger Ships
Genealogy Record Keeping
Italian, Latin, Genealogy and Medical Glossaries
Genealogy_Surname_Boards
USA_Genealogy Guide
Italy Roots Message Board

For future reference Bookmark this site
Italian Genealogy Online and all things Italian

To get out of "Frames" right click on one of the links above and choose "Open in New Window"
or copy a link above and paste onto a new browser window.

If you paid to be linked here, please complain to the site that linked you here as this is a totally free genealogy site for all to use and enjoy!

Disclaimer: The author of this site provides these links as a matter of convenience and does not necessarily endorse what you may find there nor the accuracy of the information contained therein.
This website is best viewed with a 800 X 600 screen resolution
Last Revision: 09 Mar 2017
Webmaster

This site may be freely linked, but not duplicated.
Thank you for your consideration and have fun with your family-tree research!
Copyright © 1999 - 2017 by
ITALIAN GENEALOGY ONLINE
---
F R E E - Website Hosting Provided by:
http://geocities.ws/
* * * * * * * * * * * * * * * * *