---
| | | |
| --- | --- | --- |
| Site Map | Italian Genealogy Online Editor's Email Specifications | |
---
- Hello - Ciao a tutti -
This site exists so that you can learn to do your own Italy Family Tree Research.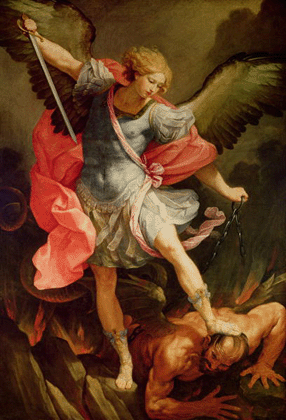 If you are looking for Italian Surnames, Ancestors, living Italian Relatives or if you have genealogical research questions Please post on our
Italian Genealogy Online Message Board - Italy Roots Forum
A F T E R
you read the How To Use the Forum FAQS.

Please do not send me email me asking for information about your Italian Family members because I would not know.

PLEASE do NOT send me your Surname to post. You can EASILY post your own your genealogical queries about your Italian surname search and ancestors from Italy and other genealogy topics on our Italian Genealogy Online Message Board - Italy Forum

Read the facts below my email "gif" then go ahead and send a message *if* your comment falls within the guidelines. Sorry, I do not have time to answer personal genealogy questions nor do I have time to do Italy Genealogy Research for others.

Please, do NOT send me "sales pitches" as this is a hobby - NOT_a_commercial site. I delete Spam every day without reading it or opening it. If your e-mail "looks" like Spam, it will probably get deleted. I delete unsigned mail.

Thank You for your understanding in these matters
Paula - Nigro
paulanigro (at) yahoo (dot) com

If you have something you want me to look at, I will look at links; send me the URL. For safety I delete all attachments without looking at them or at the name of the sender. If you want me to consider your site for addition on one of my pages, please specify the page as a link not simply a title. Sorry but sites with excessive amounts of advertising cannot be added to any of the helpful sites I freely maintain for Italian Family-Tree Researchers.

PLEASE DO !
E-mail me about problems associated with dead-links on any of the Web pages, which I maintain. This includes these free Italian Genealogy Homepages:

"Italian-Genealogy-Online"
and all things Italian Ancestry Genealogical Research Site
*
"Italian Ancestry Family Tree Genealogies"
*
" Italian Genealogy Online Message Board - Italy Roots Forum"

"San Fele Italian Family Tree Genealogy Connections"
*
"Sanfele Italy Historical Family Trees"
*
---
I maintain my sites so that others can learn to do their own Genealogy Research by reading through the Italian Genealogy Tool Page links, Site-Map links and posting on our Italy Roots - ItalianGenealogy Online Message Board.

I delete Spam every day. If your e-mail looks like Spam, it will probably get deleted. Please title your posts so they are clearly not Spam. I report uninvited "Spammers" who enter my mailbox by using the highly efficient Spam cop Sender Blocking + Deleting.

Happy Italian Family Tree Researching to all of you seeking your connection to your Italy Roots. I taught myself from scratch and so can you! It just takes a little time + patience. Have FUN with it and if you are not having fun - take a break
---
NOTE: All OFF-Site links open to a new page otherwise use your browser back button to return to this page... Italian Genealogy Online is not responsible for the content of external internet sites.
---
HOME
Italian Form Letters
Italy Genealogy Family Tree Help
Italian Names
Passenger Ships
Genealogy Record Keeping
Translation Help-Aids
Genealogy_Surname_Boards
USA_Genealogy Guide
Italy Roots Message Board

For future reference Bookmark this site
Italian Genealogy Online and all things Italian

To get out of "Frames" right click on one of the links above and choose "Open in New Window"
or copy a link above and paste onto a new browser window.

If you paid to be linked here, please complain to the site that linked you here as this is a totally free genealogy site for all to use and enjoy!

Disclaimer: The author of this site provides these links as a matter of convenience and does not necessarily endorse what you may find there nor the accuracy of the information contained therein.

This website is best viewed with a 800 X 600 screen resolution


Last Revision: 17 January 2018
Webmaster

This site may be freely linked, but not duplicated.
Thank you for your consideration and have fun with your family-tree research!
Copyright (c) 1999 - 2018 by
ITALIAN GENEALOGY ONLINE
---
F R E E - Website Hosting Provided by:
http://geocities.ws/
* * * * * * * * * * * * * * * * *